Margot Robbie and Cara Delevingne give us ALL the #twinning and #squad goals in matching jackets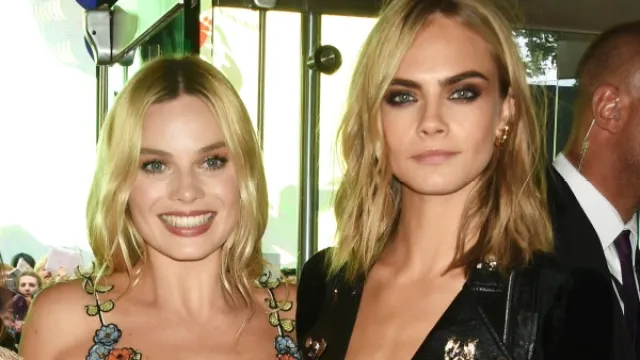 British cool girls Margot Robbie and Cara Delevingne casually won the entire "squad goals" game last night after the European premiere of Suicide Squad, the new movie that tells the story of imprisoned supervillains who are recruited by the government to go on a secret dangerous mission to save the world.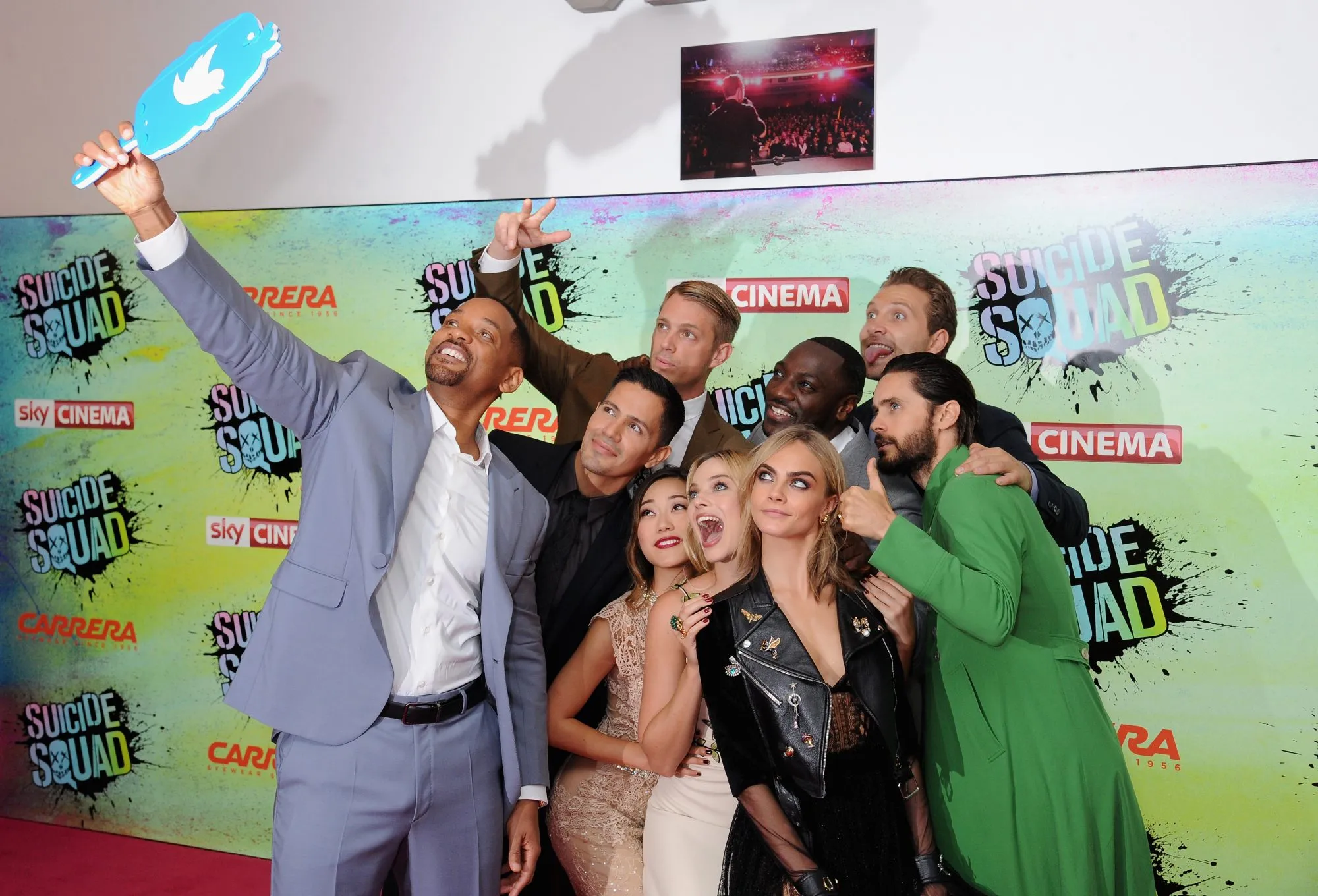 They started off the night looking incredible, as usual, and goofing off with their star-studded cast. Cara rocked an all-black leather and lace ensemble, and Margot wore a heavily embroidered white dress featuring a tiger on the front.
But they really showed off their goal BFF status afterwards, when they changed into matching silk track suits that said their names on the front and "skwad" on the back, and wore the matching outfits to the afterparty.
They paired the suits with blue and gold sneakers, and were seen dancing and sticking their heads out of the sun roof of their car. Completing the squad, and the look, last night was Cara's gorgeous dog, Leo.
We are so into their friendship. Not only could they pull off wearing the same after party outfit, but Margot also recently told Jimmy Fallon that they came up with the idea of "toemoji". She explained to Jimmy,
"We did toe-mojis, we were calling them, where we'd tattoo the bottom of our toes with, like, little faces. But, the thing about tattooing the bottom of your toes is that it rubs off after a while, so we have to keep redoing them."
https://www.youtube.com/watch?v=
What makes the pair so awesome is that they can transition so seamlessly from serious red carpet events to goofy smiley face tattoos. Cara and Margot, if you're reading this and are ever looking to expand your squad… you know where to find us!