This is why Margot Robbie likes to have a "beer shower" at the end of a long day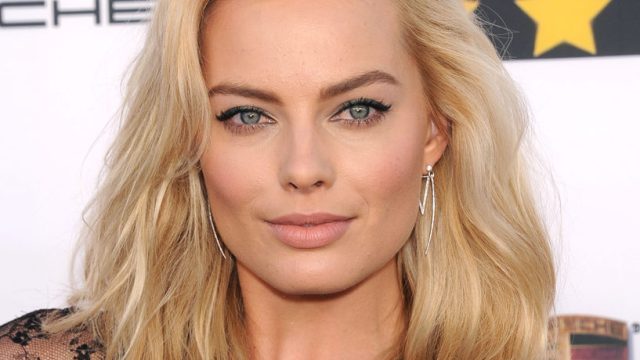 Margot Robbie is a busy lady. Like, really busy. When she's not on-the-go starring in movies like Suicide Squad or The Legend of Tarzan, she's usually doing press for any and every film she needs to promote.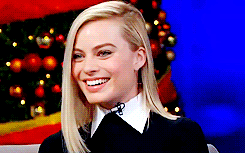 So, it's no surprise that Robbie has a daily ritual she partakes in after a long day of work. And that ritual involves showering and a beer.
That's right, to prepare herself for sleep, she takes a good ole fashioned beer shower.
In a recent interview with Harper's Bazaar, Robbie revealed her chill-out routine, and we're kind of obsessing over it.
"I like to have a beer shower — a nice beer in the shower," she said. "When I did Whiskey Tango Foxtrot, I was saying, 'Oh, my God, I can't wait to go home,' and Tina Fey's costume lady was like, 'Me too. I can't wait to go home and have a beer shower.' I was like, 'What's a beer shower?'"
As it turns out, it doesn't mean she actually showers in beer.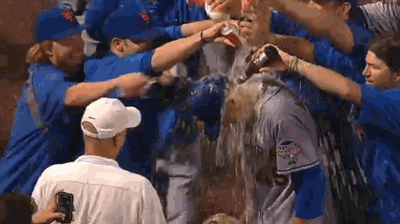 "She said she drinks an ice-cold beer in a boiling-hot bath or shower, and it made her sleep," Robbie explained. "I was like, 'That sounds perfect!' So now when I get home from work, I have a beer shower or a beer bath if I have time."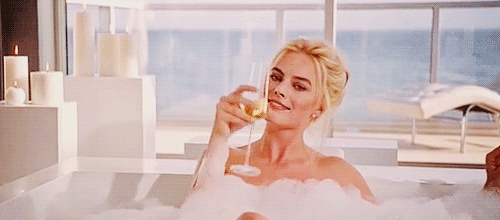 There's always time for a beer shower (or a champagne shower) — even when there's not. But that's not the only thing we admire about Robbie's relaxation time…
"Also, I'm a massive Harry Potter nerd, and although I've read the books probably 20 times each, I read Harry Potter before bed and it helps me switch my brain off," she said. "I feel like my body looks better if I get more sleep rather than an hour at the gym."
Sleep over gym?? Where do we sign up?
Robbie seriously knows how to do relaxation the right way.