Here's some amazing science instagram accounts you can follow to support the March for Science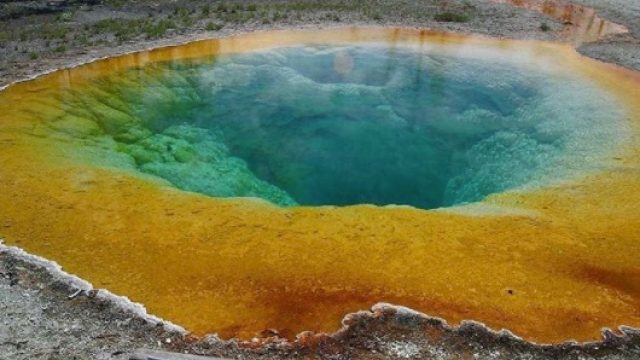 Science is cool. There's really nothing more exciting than getting some awesome knowledge dropped on you, and these Instagrams will help you follow the March for Science.
Since today is Earth Day, scientific leaders across the country organized a March for Science to take the "first step of a global movement to defend the vital role science plays in our health, safety, economies, and governments."
If you can't make it to the march, you can follow along with the action, watching as it unfolds on the live stream here:
https://www.youtube.com/watch?v=nNz8GO-d9wI?feature=oembed
If you want to carry the spirit of science into your everyday life, you can follow these badass Instagram accounts into perpetuity.
The Department of the Interior
See beautiful pictures of nature at its most revealing and wondrous.
NASA
See snaps of outer space and advancements in space exploration.
US National Marine Sanctuaries
Wonder at the under ocean world with these gorgeous snaps of the Earth's waterways.
The Science Museum
This account salutes human ingenuity and all the impossible advancements over the course of humanity.
National Geographic
This account encourages you to enjoy the adventure that living on Earth provides. These photographers capture the beauty of this planet in its most simple form.
Women in STEM at Arizona State University
This page highlights women's achievements in the fields of science, technology, engineering, and math.
MythBusters
This account is official Instagram for the popular TV show that sets about to debunk popular science rumors and, well… myths.
The Cloud Appreciation Society
Take a closer look at the clouds and their makeup with this unbelievable account. You will never look at cloud the same way.
The Mars Curiosity Rover
Keep up to date on everything that's happening in the race to get to Mars with these genius pics.
The Science Alert
These images span the continuum from weird to downright unbelievable. You will be in constant wonder.
Following any one of these Instagram accounts will help you appreciate the wonders of science.