The Marc Jacobs NYFW show gave us dark and weird #makeupgoals
Another New York Fashion Week has come to a close, but not before giving us some serious inspiration. We peeped street style snaps that made us want to shake up our wardrobes. We saw runway shows that broke style rules like we've never seen. And we saw some makeup looks that we're going to be replicating ASAP. One of the most dramatic looks came from Marc Jacobs.
"The first thing he said was that the whole show is black," said François Nars before the Marc Jacobs show on Thursday. His inspiration reportedly came from a wide range of places—everyone from Alice Cooper to underground club kids in New York.
Nars used eye shadows, eyeliners, eye paints and mascaras to create six different monochromatic looks. They ranged from bold and graphic to a perfectly imperfect smudged look. Some models had nude lips, others had black lips. The makeup was definitely heavy, but didn't feel overly-intense. In fact, it came off as delicate in a way.
As Nars said, the dark makeup looks were inspired by the dark runway looks.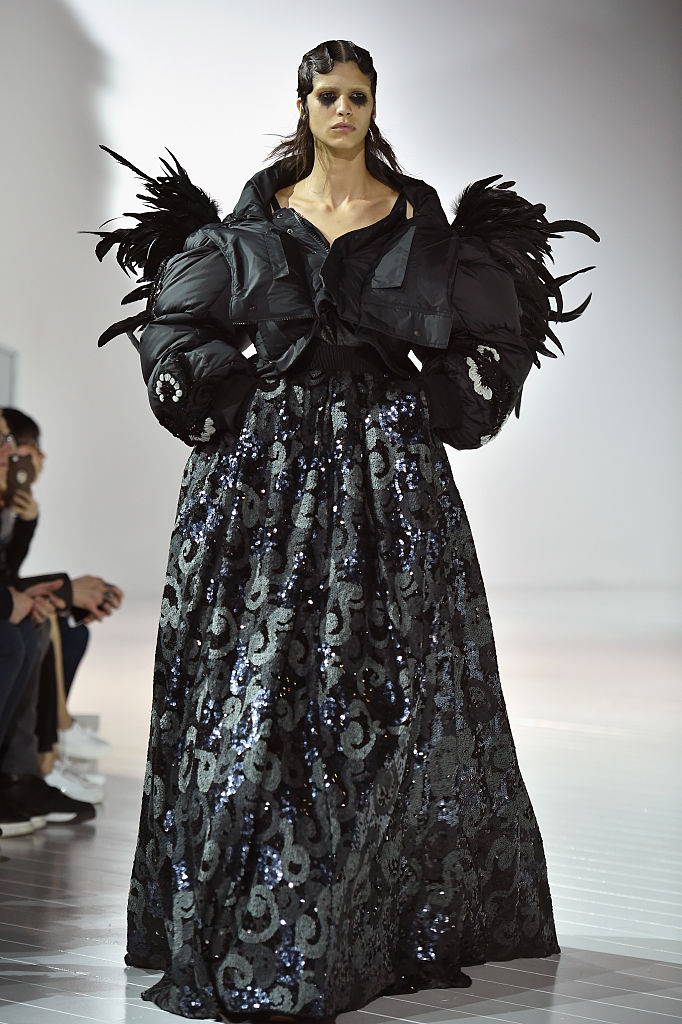 Outfits featured everything from sequins to leather to feathers.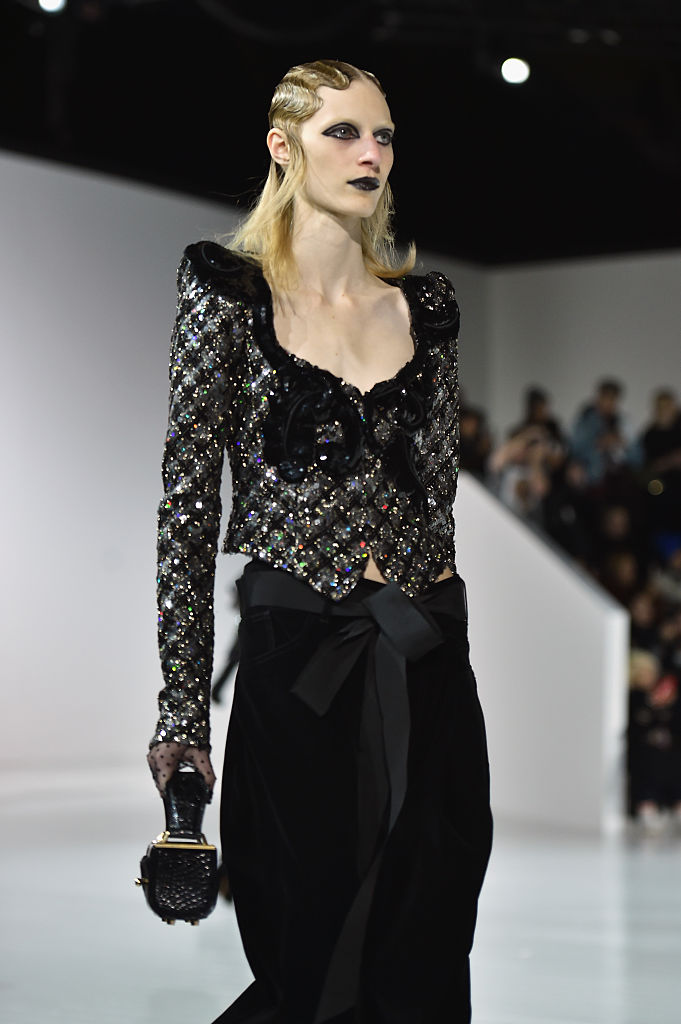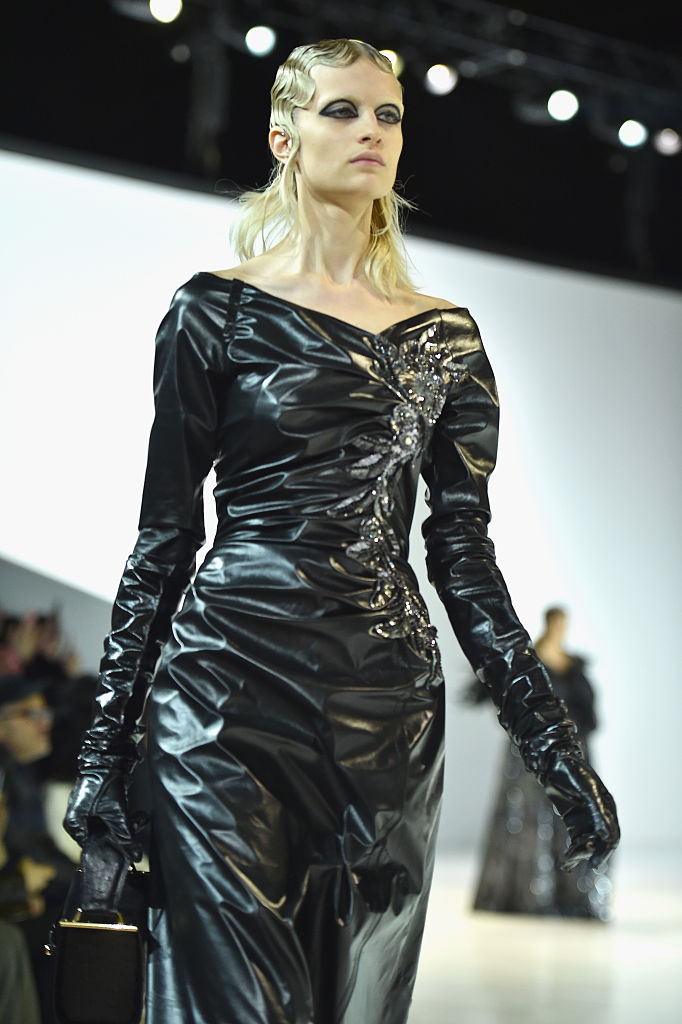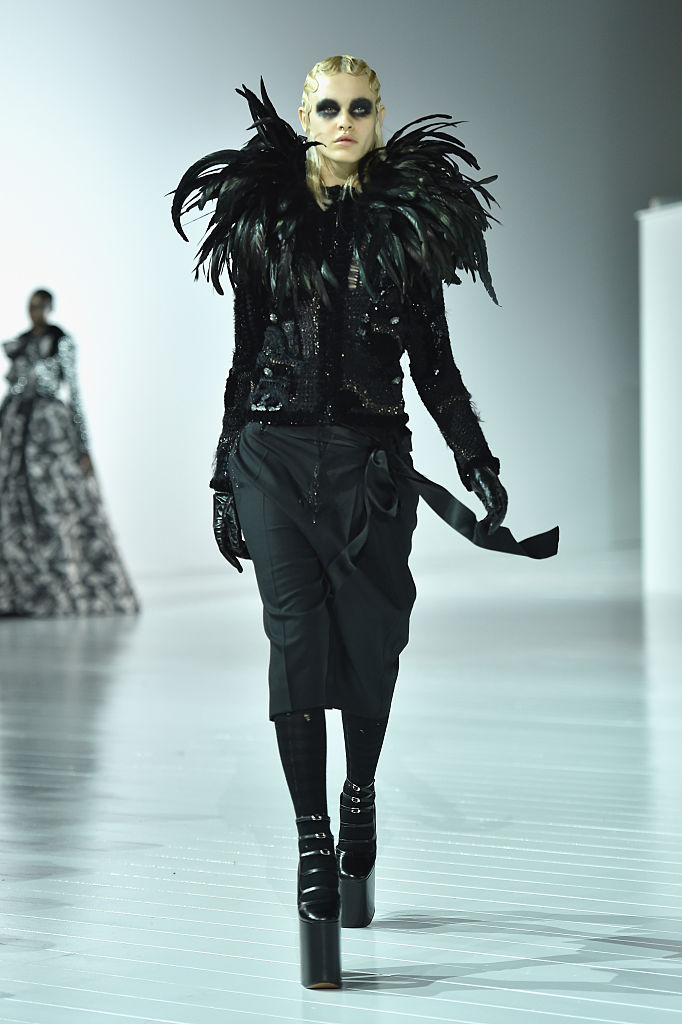 Here's one of the more graphic makeup looks.
Okay, maybe we won't be recreating these exact looks for our next dinner party. But we're totally inspired to wear a dramatic smoky eye look the next chance we get.