Marc Jacobs proposed to his BF at Chipotle in a flash mob, and the video is everything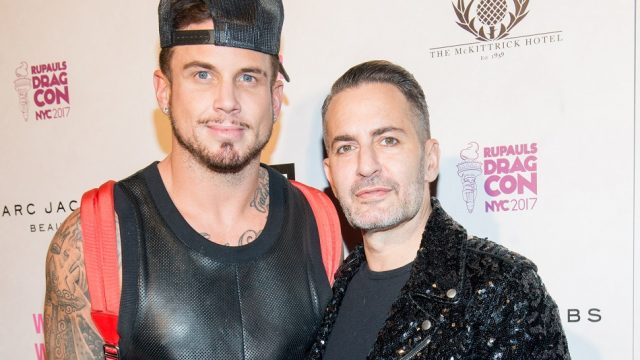 When you're Marc Jacobs, you can propose anywhere you darn well please. But Jacobs chose a destination that a lot of us wouldn't have expected — Chipotle. Because you can be an iconic fashion designer and also like a good burrito. Jacobs popped the question to his now-fiance Charly DeFrancesco with the help of the restaurant chain and a flash mob, surely making it a high-point of DeFrancesco's life.
And who is DeFrancesco, you may ask? He currently runs his own candle business. Called "Get Lit By Char," his candles — which come in "Lit" and "Bae" scents — use natural coconut wax.
Jacobs has always been open about his dating life (he's mentioned that he's used the app Grindr in the past to meet people) but not too much is known about his relationship with DeFrancesco. What we do know is that Jacobs has referred to DeFrancesco as the love of his life, and the two seem genuinely happy together in the photos they've shared.
The proposal video starts with an outside shot of Chipotle, and the flash mob begins as Jacobs and DeFrancesco walk in. Just moments later, Jacobs gets down on one knee and surprises DeFrancesco with a proposal.
Of course, he said yes.
"GET READY FOR THE ALL TIME GAG!!!!!" DeFrancesco said in the caption. "Thank you to everyone who helped make this happen."
Jacobs also shared the video on Instagram, adding "to my Ride or Die fiancé @chardefrancesco I LOVE YOU."
And we know their wedding party is going to look extraordinary on the big day.