This mascara keeps my lashes sky-high all day, so I never have to reapply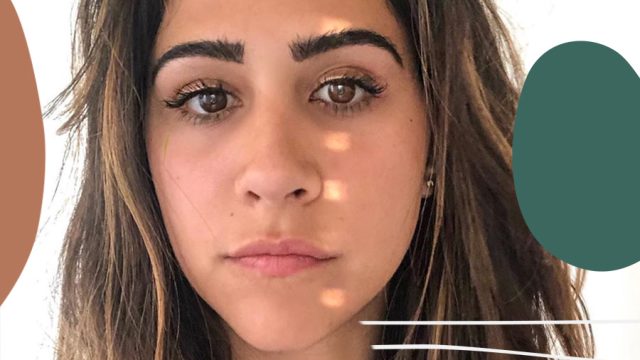 Welcome to Game Changers, a weekly series where we talk about the holy grail beauty products we're loving now—the ones that saved our hair, cleared our skin, and in some way changed our lives. This week, HelloGiggles' Sr. Beauty Editor talks about the Marc Jacobs Beauty Velvet Noir Mascara she can't get enough of.  
Mascara is undoubtedly one of my favorite makeup products, and without it, my face feels incomplete. I like having long and wispy lashes, something about it makes me feel more feminine and powerful, and I honest to God believe it makes me look like I've had eight hours of sleep. In my life, I've tried hundreds of mascaras, and only a few have been able to give me what I look for: Volume, zero clumps, a non-drying formula, and length that lasts all day. Personally, I don't adhere to the reapplication life. I like doing my makeup in the morning and then not thinking about it until the end of the night, but let's be real, that's often not a reality. When I do have to reapply my makeup, mascara is the hardest part to do. This is mainly because many mascara formulas dry into a hard texture, so any add-ons look clumpy and no bueno. However, whenever I use the Marc Jacobs Beauty Velvet Noir Mascara, I know I won't have to worry about reapplication, because its length stays all day.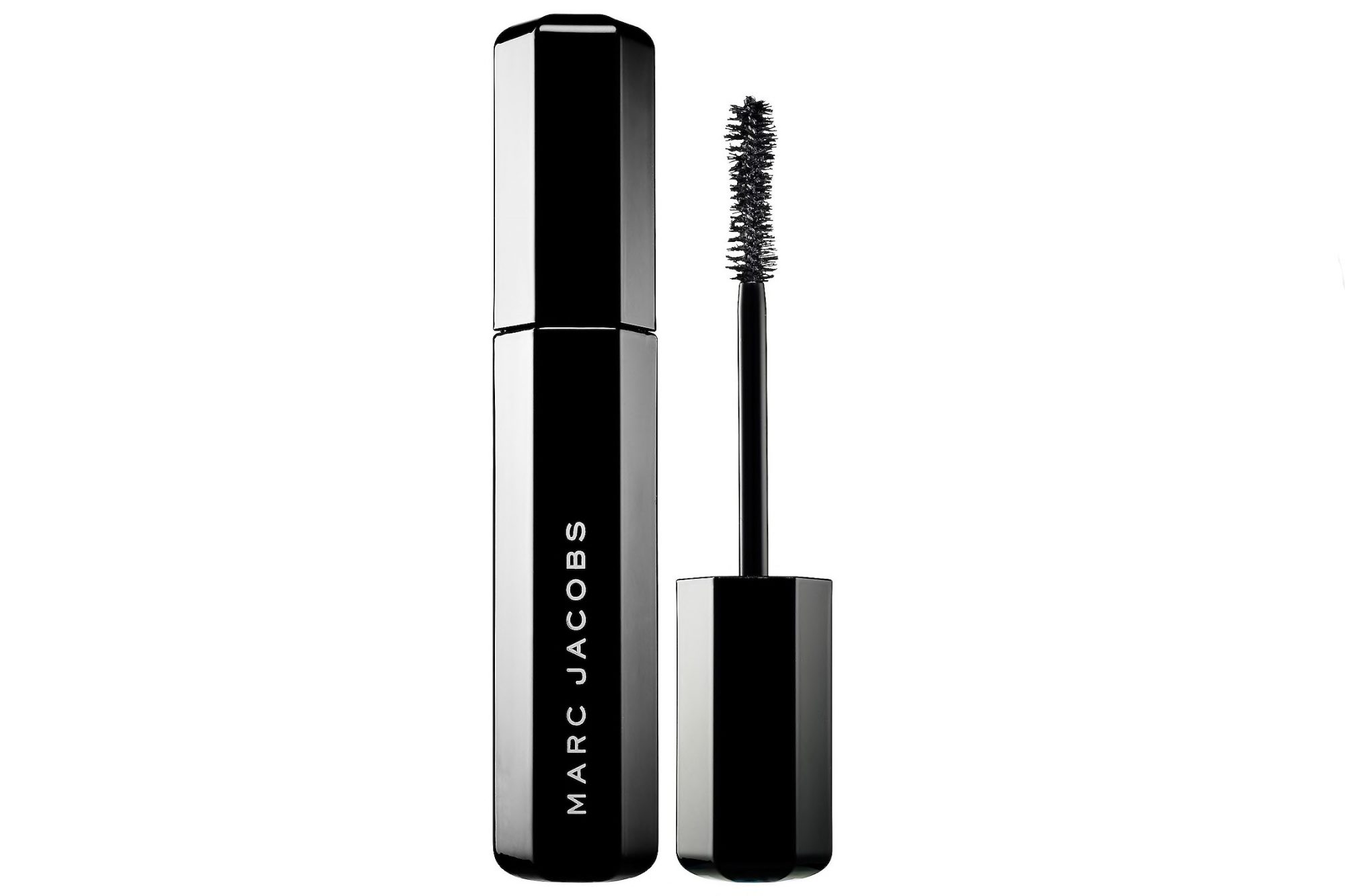 The wand's indented shape helps to grab and lift each individual eyelash hair and take it to sky-high level. I start by applying a coat in the middle of my lashes, then do 2-3 coats on the outer corners of my lashes to help give me a wispy cat-eye look sans eyeliner, using the point of the tip to really grab those last few hairs and give them an extra oomph. Lastly, I'll go into the inner corners and ever-so-slightly apply a gentle coat to help blend in with my middle lashes. Just that will give me my dream lashes for the day, and the volume never shrinks.
While wearing this mascara, I've been stopped multiple times on the street by women wanting to know what brand it is—it's true, I swear. I've also had some of my beauty editor friends ask me if I'm wearing false eyelashes or lash extensions. Some of them have even leaned in reallllllly close to make sure I wasn't pulling their legs. The Marc Jacobs Beauty Velvet Noir Mascara is one I've recommended over and over again, and every time a friend uses it, they're always grateful. Yes, it's a little pricier than some of the really good drugstore mascaras, but I've found that I always have to reapply those, so in my books, this one is worth the extra dough. However, if you want to test it out and really see the magic for yourself, you can start out with a travel-sized mini before going in on the full-sized mama.
This mascara is also incredibly easy to remove at night, which is a must in my book. Micellar water will help the formula glide off with ease so that there isn't any unnecessary tugging or pulling. Remember, the skin around our eyes is a lot thinner than it is on the rest of our face, which is why it's one of the areas that starts to show signs of aging earlier. Because of that, it's important to be careful with everything eye-related, including your mascara.