This popular iPhone case brand is now making gorgeous marble makeup brushes
Sometimes a gorgeous set of brushes can be all the motivation you need to get out of bed and get ready for the day. Don't believe us? You must have missed the magical unicorn brushes we found last week! Skinnydip London, one our favorite iPhone case and novelty purse brands, knows that plain brushes can be a bore, and have recently released a line of marble makeup brushes.
The gold and marble beauties come in two sets — one contour and one eye kit. The marble collection also includes a few single brushes including a brow and lash bush, a foundation brush, and a powder brush. Definitely a step up from the bland black brushes we have been using! The bristles are soft and hold tons of pigment for a flawless finish. The Skinnydip release comes after news of the brand teaming up with Too Faced on an upcoming collab!
With names like FLEEK BONES and BLEND THE RULES, these marble brushes are fun and fabulous!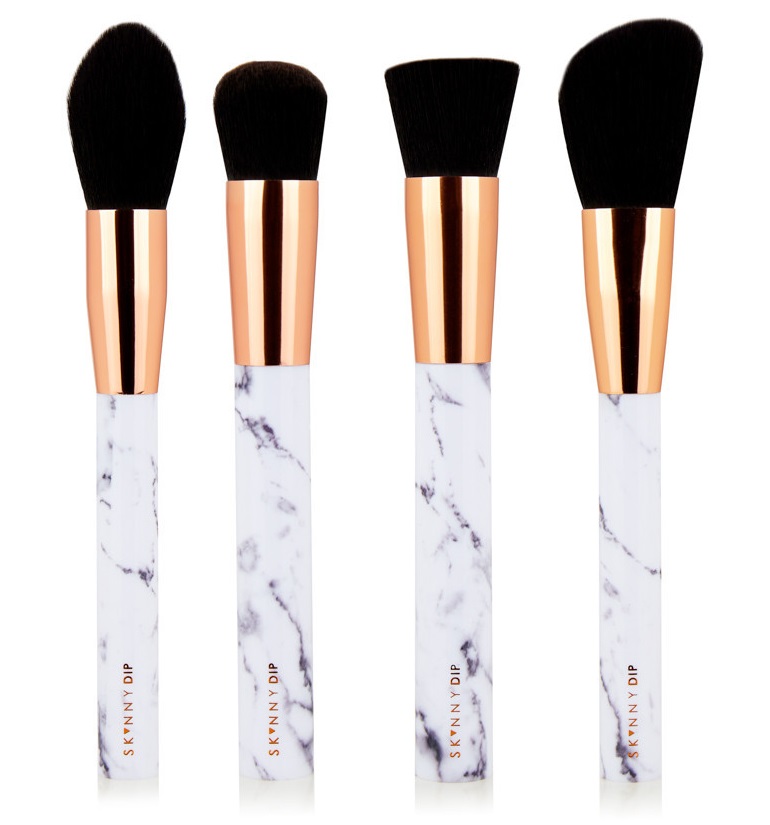 How sleek are these handles? We love how sophisticated they look! The brushes run anywhere from $13 for an individual to $60 for a set. As an added bonus to round out our collection, Skinnydip has also released a $13 marble and gold compact mirror! We might not need to take all of our marble makeup brushes on the go, but this mirror is the perfect chic piece to toss in your bag for daily touch-ups.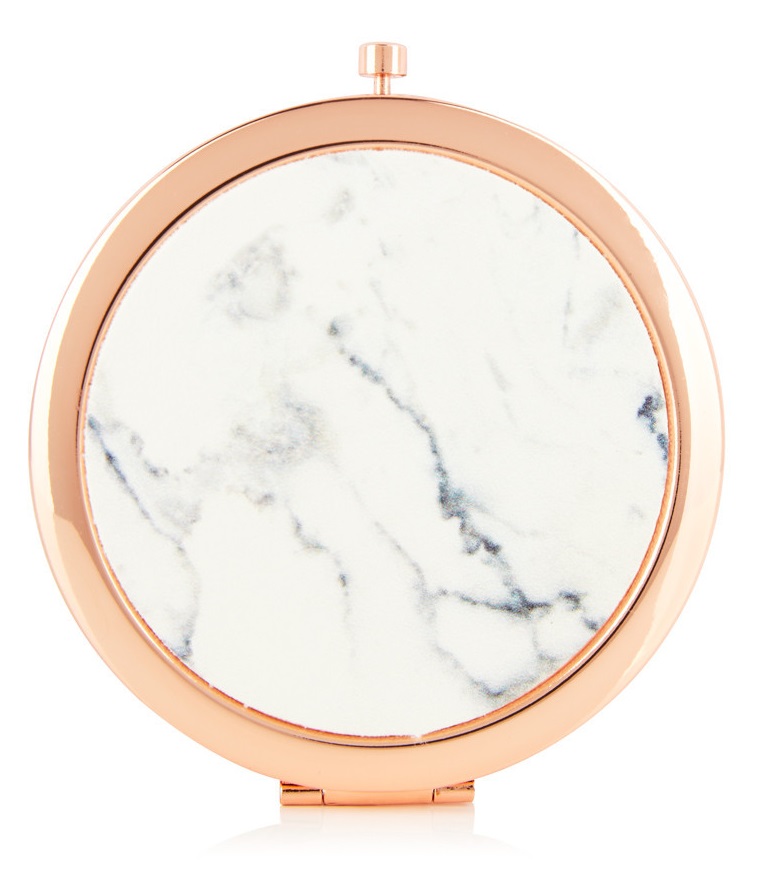 We are having across-the-pond envy for our UK-based makeup pals that have access to the holographic brush collection as well! That set, which is only available in the UK, features holographic/iridescent and silver handles with baby blue to hot pink tips for £ 35, or about $45 USD. Those bristles are lust-worthy magic. We want them.
Maybe Santa can fly over and pick some up for us!