Manny MUA and Jeffree Star finally revealed their makeup collab goodies, and we want everything
Today's (almost) the day, beauty buffs! Manny MUA and Jeffree Star ~finally~ revealed their highly anticipated makeup collaboration, unveiling the perfectly packaged goodies on Youtube ahead of the April release date. And seeing as this is *the* Manny MUA and *the* Jeffree Starr we're talking about here, these beauty goods look nothing short of sheer perfection.
After teasing us for months on end, we're pleased to say the pretty products have definitely been worth the wait. The collection includes two matte lipsticks and a highlighter, which can be purchased jointly for a bundled deal or separately. And as all great makeup is, the Jeffree Star Cosmetics X Manny MUA products are perfectly packaged in iridescent black vessels that conjoin Jeffree's star logo with Manny's moon for one ultra-chic effect.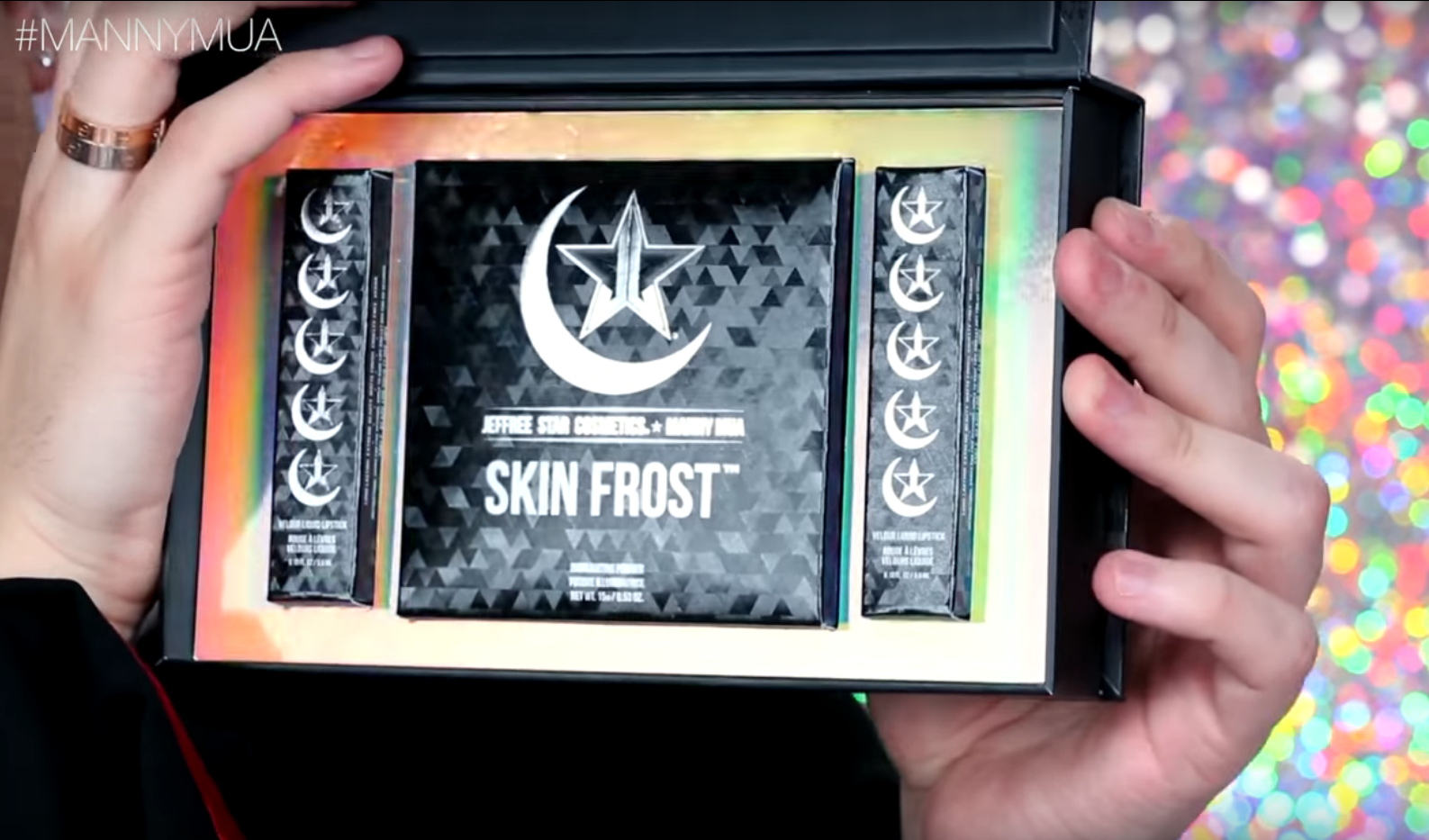 Whew, we've got chills with this highlighter!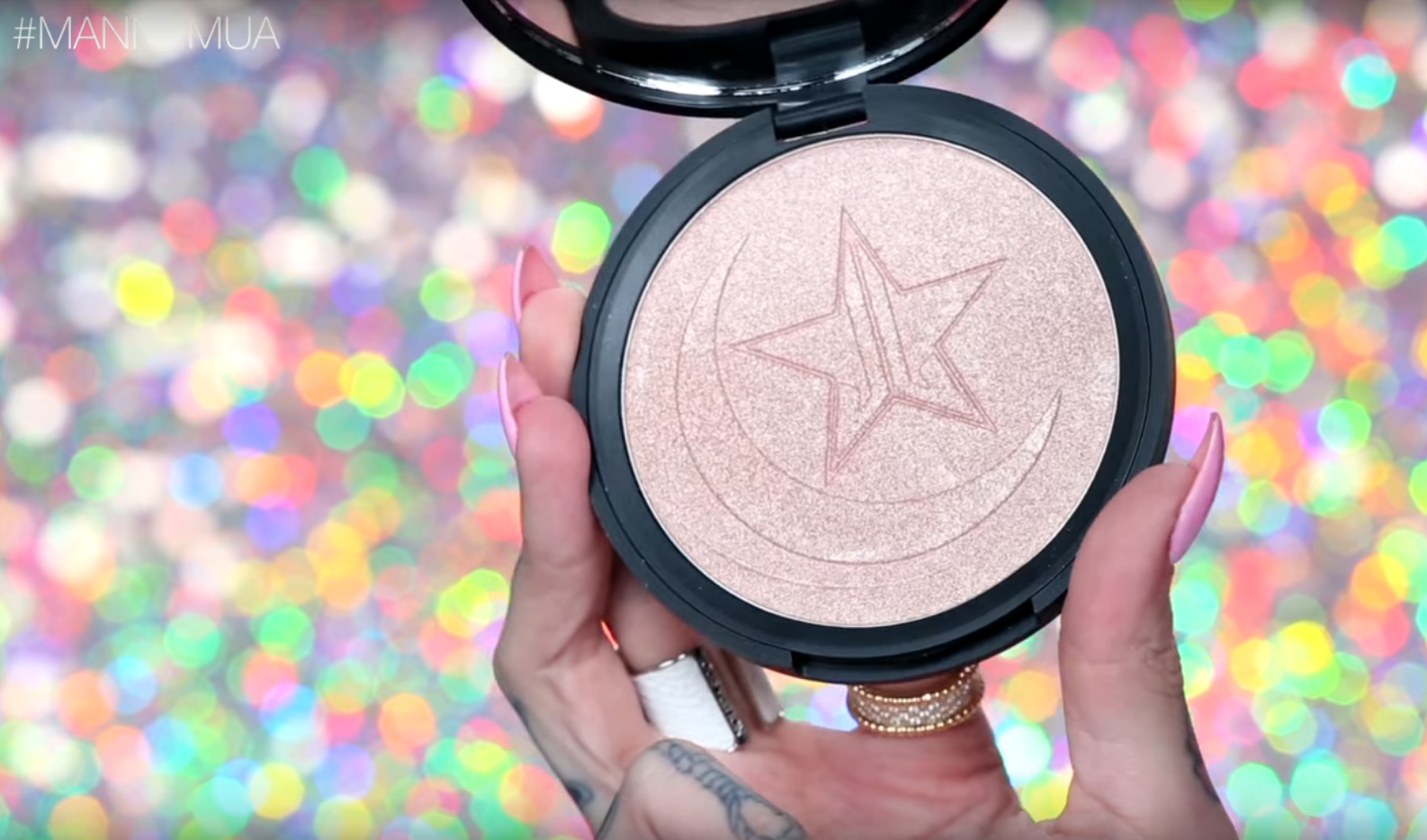 The highlighter shade is called "Eclipse," and it's pretty, well, pretty, as evidenced by the duo applying it together in the unveiling video. It's sparkly enough that just a pinch will light up the room.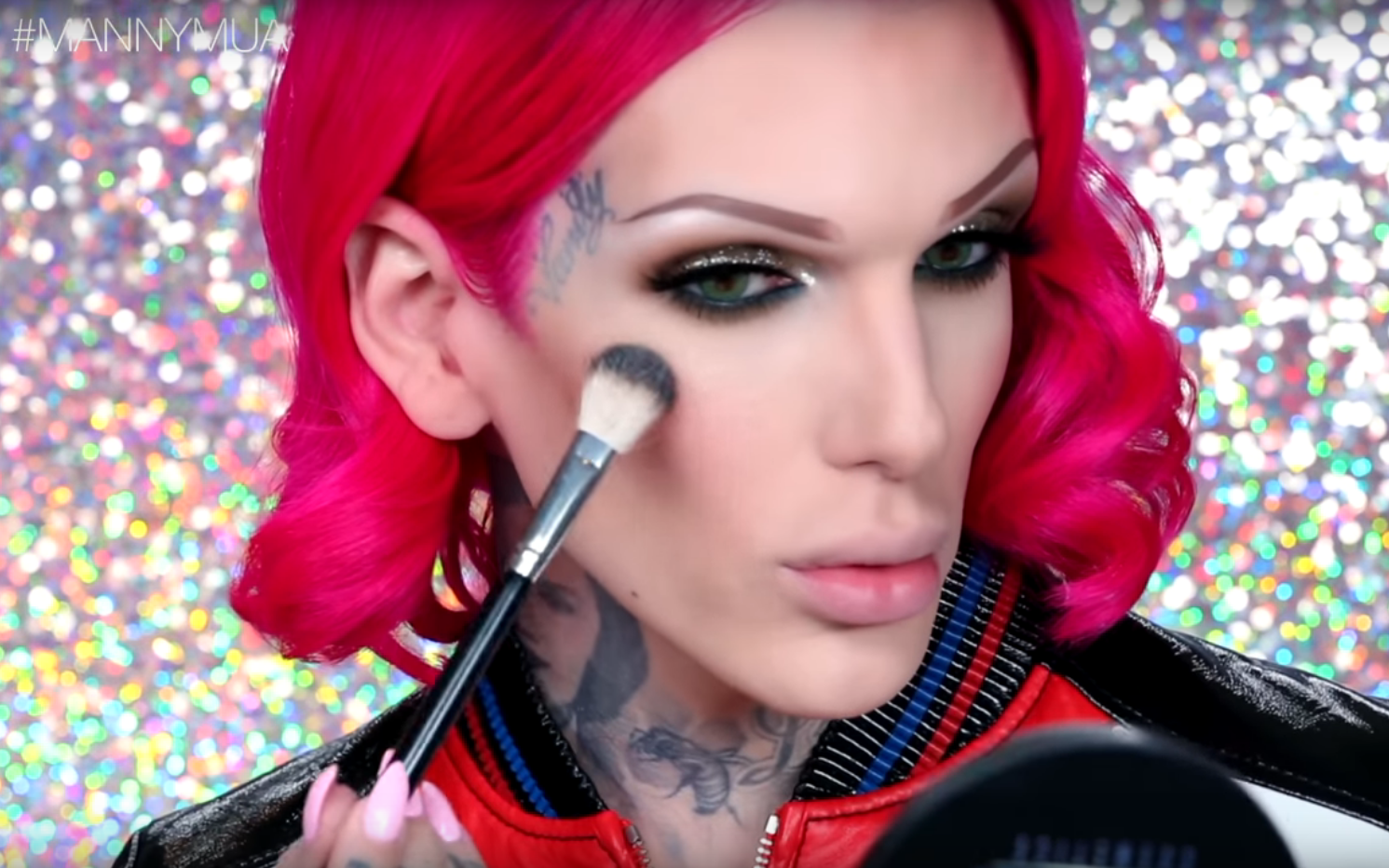 As for the matte finish lipsticks, they come in Daddy and I'm Shook.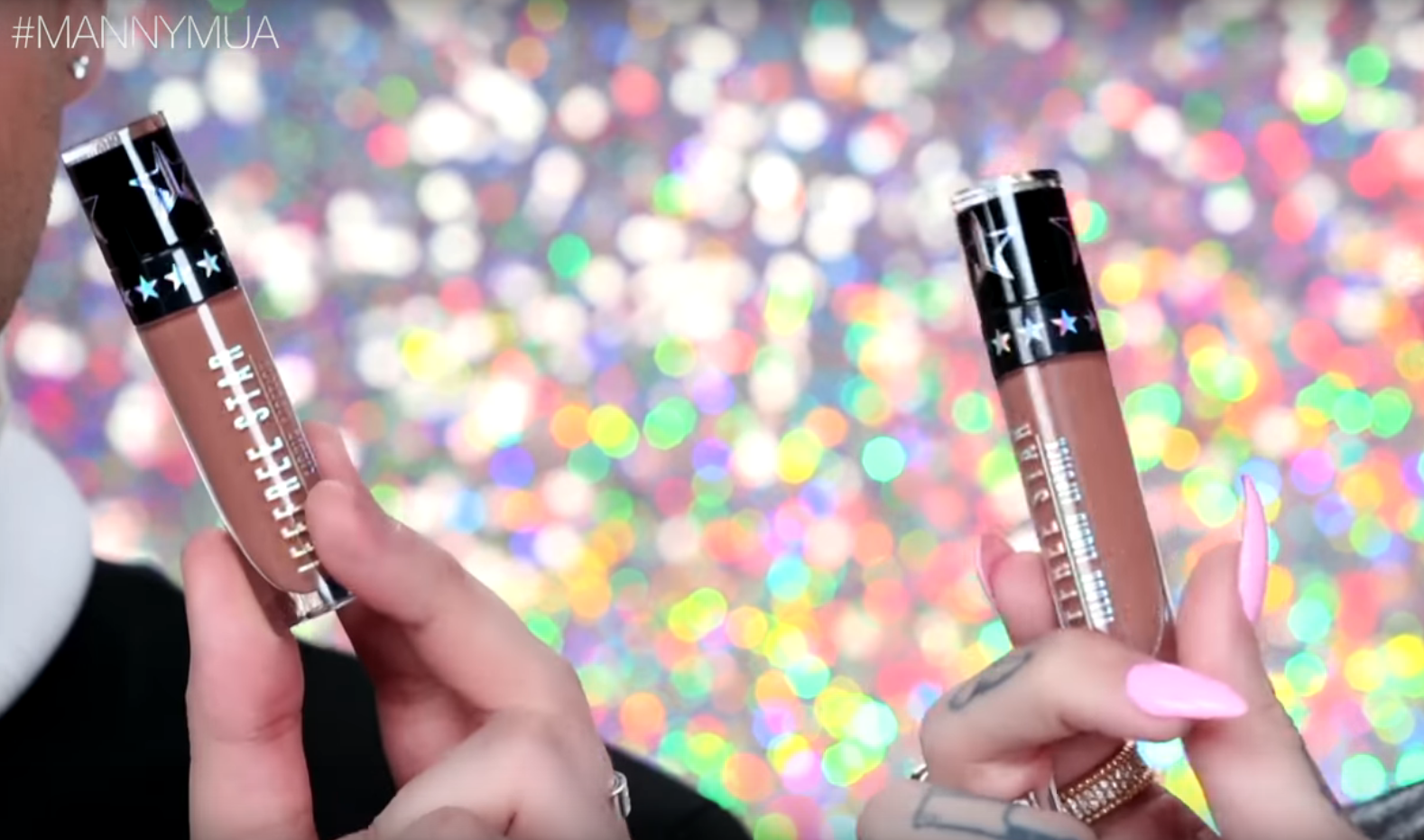 Our lips need these lipsticks, STAT!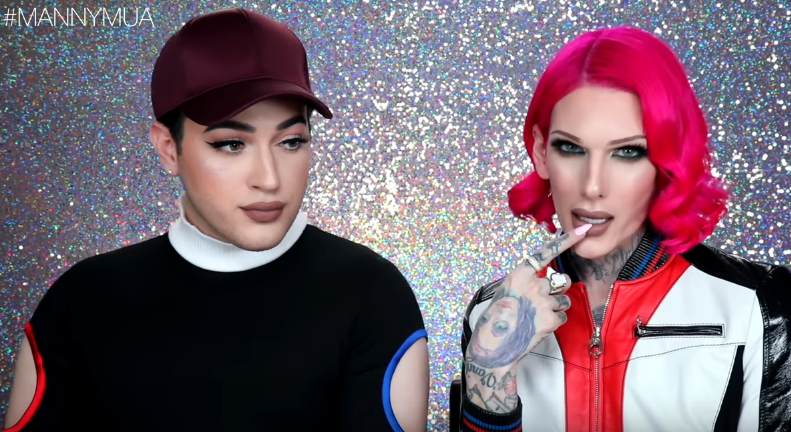 Daddy appears to be on the cooler medium-brown side. "Grunge-glam," Manny calls it.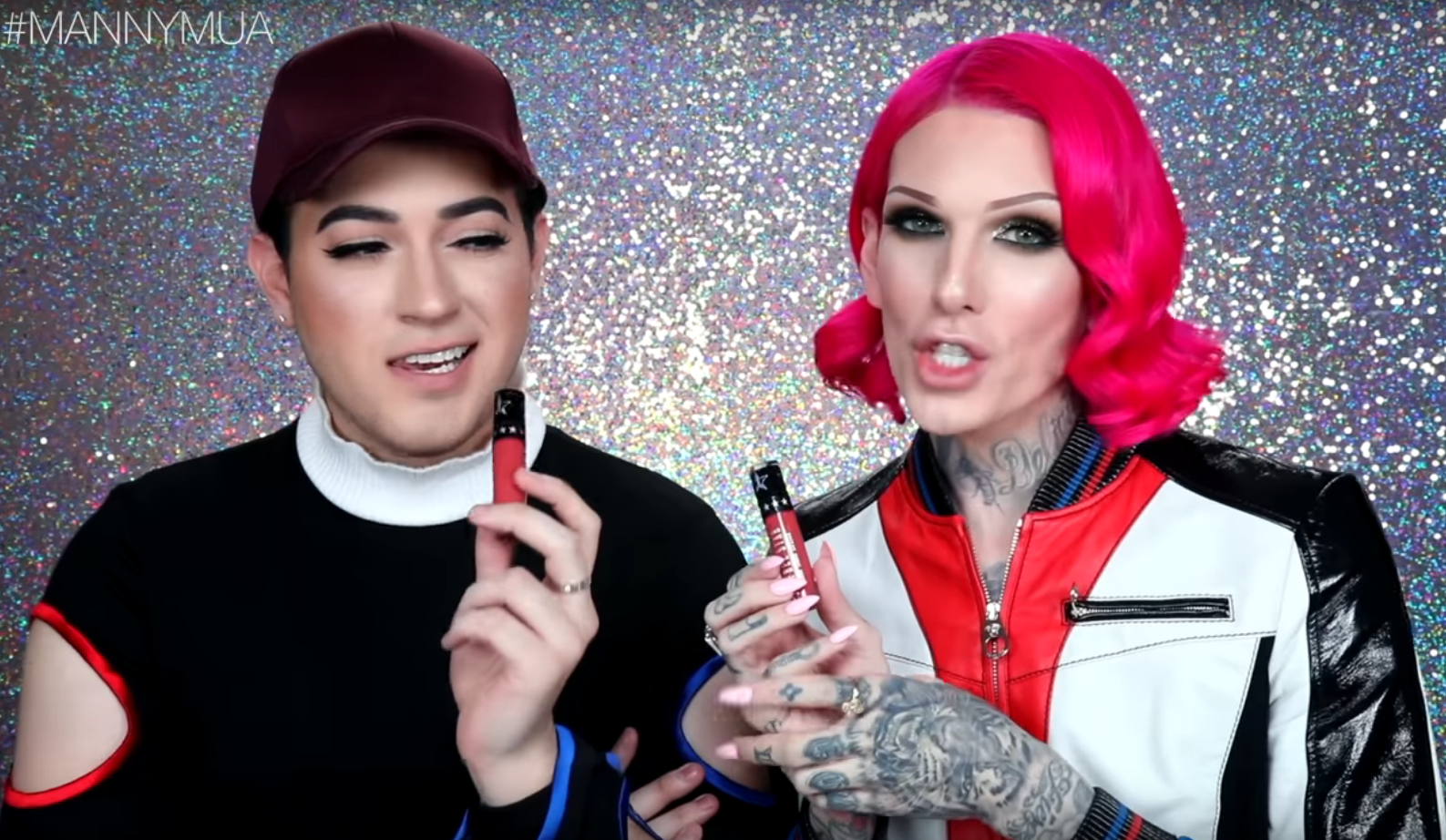 On the flipside, I'm Shook is a burnt coral with magenta and pink undertones. "I'm obsessed with it. I want to marry it!" Jeffree said of the shade. And basically, we're right there with him; it's gorgeous!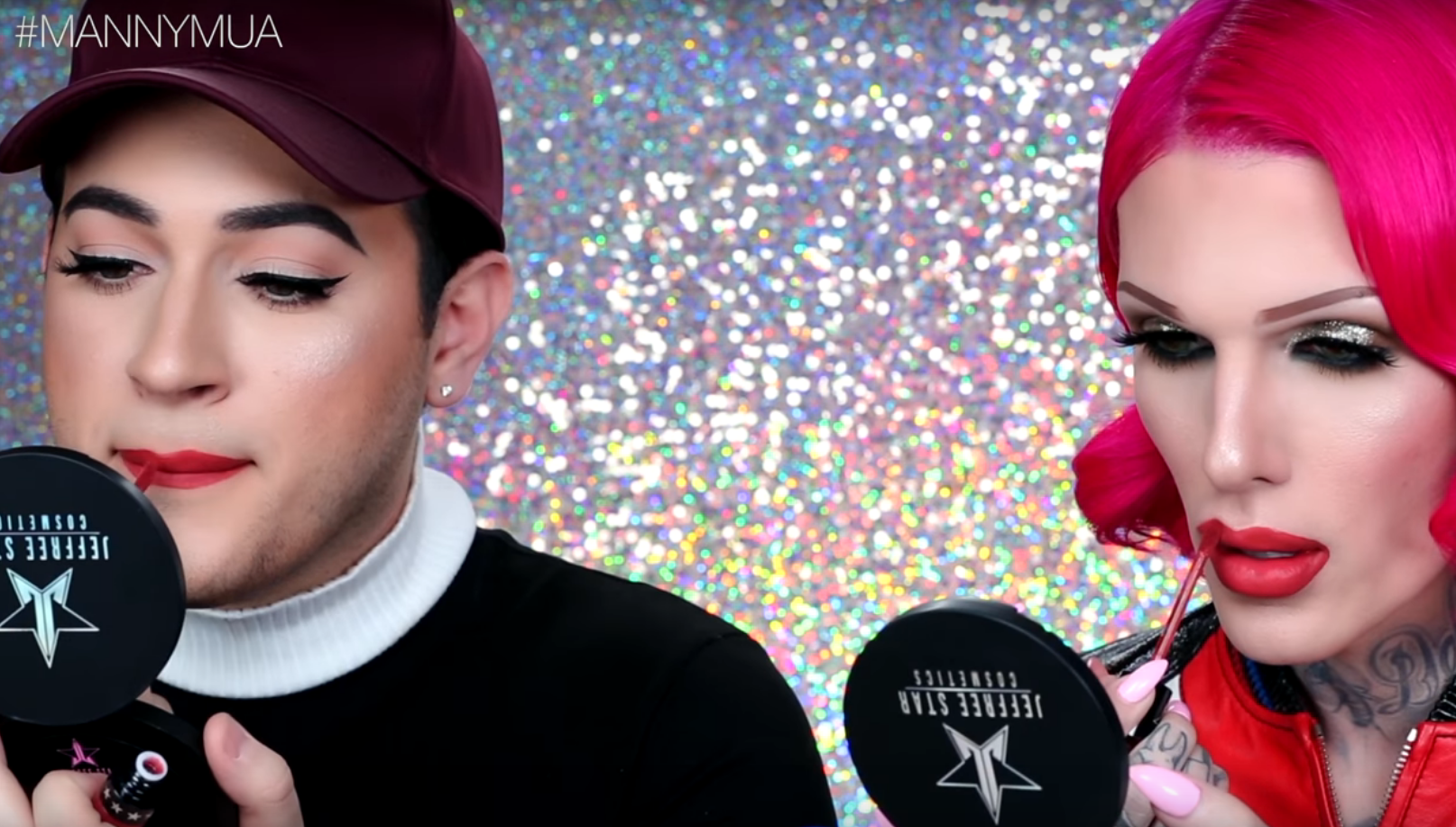 While you might expect any lip color from these two to pack a serious punch, the shades are actually quite tame. We love that they're pretty universally flattering on all skin tones, though.
https://www.youtube.com/watch?v=7ohQP303KZE?feature=oembed
Can't wait to get your hands on these goodies? You can score the bundle pack with all three for $50 on April 8, 10 a.m. PST on jeffreestarcosmetics.com. Or, score any individual piece and save 10 percent with code MANNYMUA.