These "manicure match" pics are the trendiest new way to show off your mani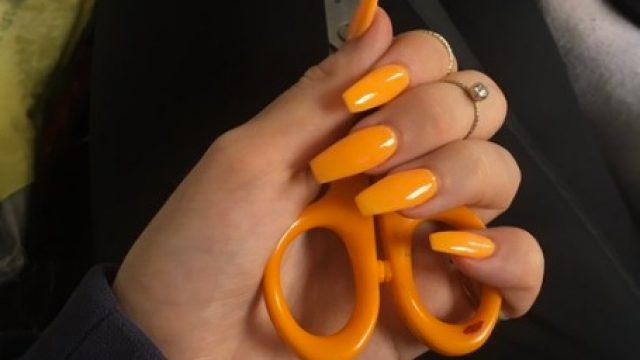 If you've ever gotten a manicure, you may have looked down and noticed that your nails somehow perfectly match a random item you own (maybe your mug, a book cover, or a shampoo bottle?)…but one Twitter user started a certifiable sensation when she showed off her "manicure match" photos. And we're all about it.
It all started with Twitter user "queen of extra," who shows how her manicures match with random food items, like a perfectly pink strawberry milkshake, or her dog's food (yes, seriously!).
And we know, we know — this seems totally random and unnecessary. Like, why would anyone ever take time out of their day to do this? But the results are weirdly satisfying, and we could 100% look at pictures of manicure matches all day.
Take a look:
false false
Eventually, a ton of Twitter users were showing off their coordinated manis, too.
false
Honestly, we love this and think it's the perfect way to show off a fresh manicure…after all, you spend all that time (and usually money!) getting your nails done, so you may as well rock 'em in any way you can. Even if it means posing with a package of garlic sausage in the process.
Of course, social media has proven that there are endless possibilities when it comes to nail art, but this one takes the arbitrary household item cake, if we do say so ourselves. Now, BRB while we book our next nail appointment!