Manic Panic's vibrant eyeshadow palette will remind you of its colorful hair dyes
Our favorite '90s hair dye brand, Manic Panic, is launching a colorful eyeshadow palette, and it will remind you of your teenage years. Let's paint a picture, shall we?
If you were a child of the '90s, chances are you spent a lot of time at your local mall. Sometime between the end of your Limited Too phase and the start of your Arden B phase, you had a thing for Hot Topic, the "punk rock" retailer. You likely sauntered around the store with pink, or purple, or blue streaks in your hair, and those streaks were probably Manic Panic.
That's why this new eyeshadow palette from the "fashion" hair color brand is so nostalgic. Manic Panic has rolled out its Amplified eyeshadow palette, and it's sold exclusively at Hot Topic. A match made in heaven. The palette itself is packed with 12 unique shades, all reminiscent of Manic Panic's hair dye colors. The best part? It celebrates 40 years of Manic Panic's history, and it's only $8.92.
The shades range from bold reds and purples to neon shades like blue and yellow. With names like Vampire Red, Ultra Violet, Cotton Candy, Raven, and Electric Banana, you know this a palette that speaks to our '90s soul.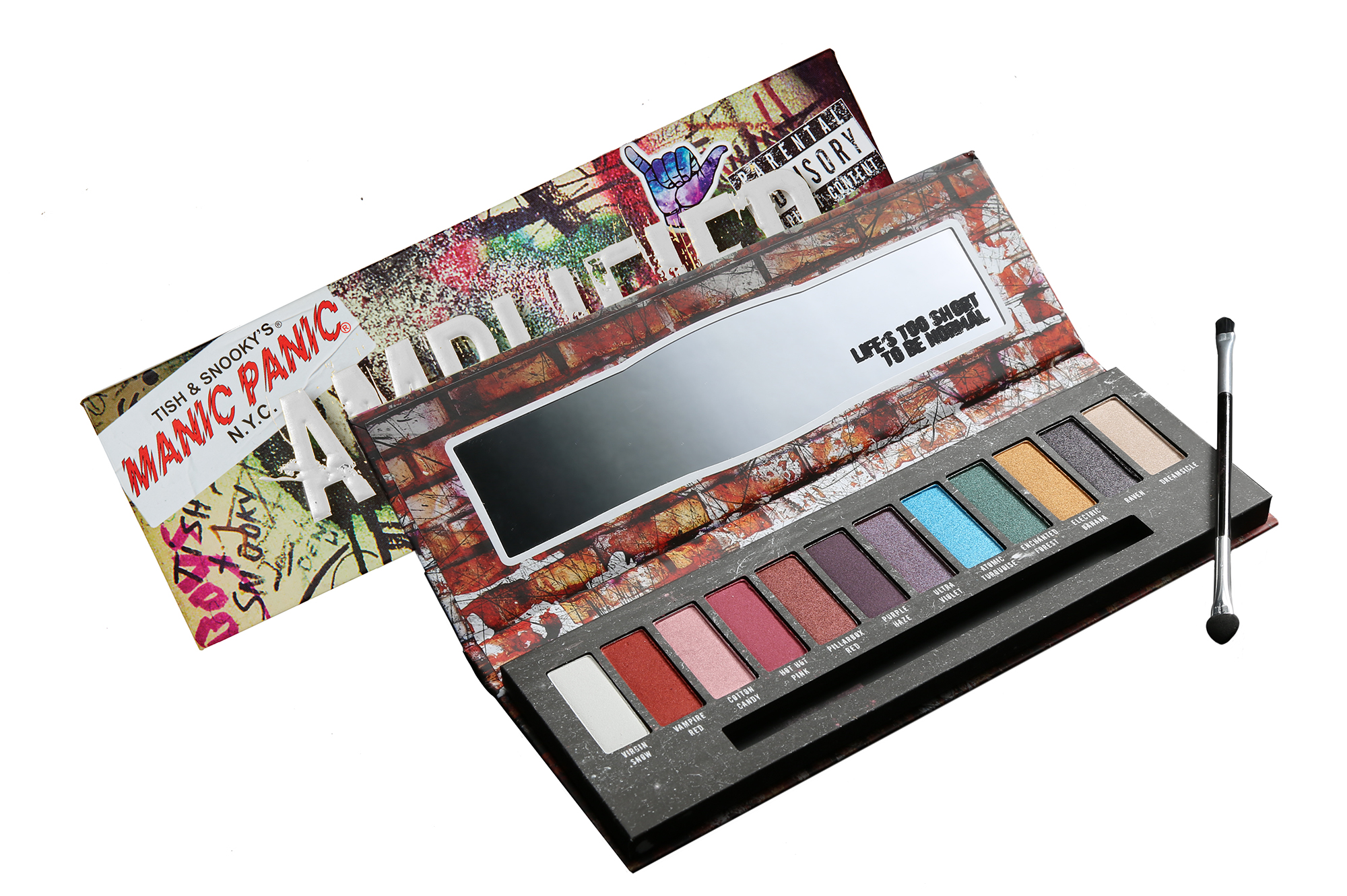 This product comes in a cardboard packaging that gives us some serious flashbacks in the best possible way. It even has an image of the iconic CBGB bathroom wall. The shadows come with a double-ended brush and mirror, so it's perfect for on-the-go touch-ups.
This is the perfect excuse to relive your glory days with a trip to your local Hot Topic store. It's also available on the retailer's website.