Mandy Moore's "This Is Us" transformation includes plaster and silicone
Fans of This Is Us are continuously impressed by the fact that Mandy Moore can transform into an older version of herself. But, being a fantastic actress is only part of it. Moore also has to spend a lot of time in the makeup chair in order to play the "present day" Rebecca Pearson.
As you know, the show works with different timelines. During one, "The Big Three" are seen as children — and of course, the story jumps to how their childhoods have affected them as adults. For Moore to portray herself a few decades older than she truly is, she needs to work with facial moldings — which we weren't totally aware of until now.
Thankfully, Moore showed her fans what the process was like through an Instagram Story.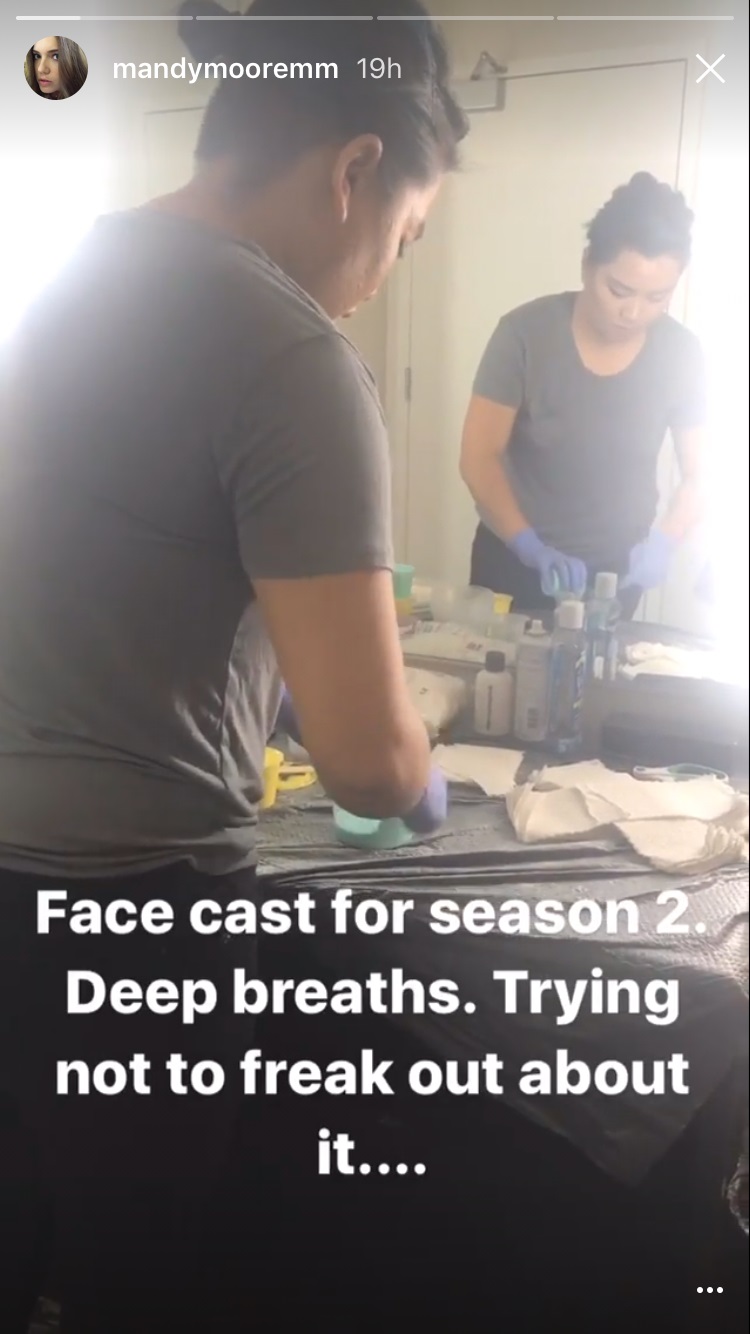 In the first part of her story, she notes that she's a little worried about the whole process. We can't blame her — plaster is kind of a big deal. Good thing she has a team of professionals making sure everything is flawless.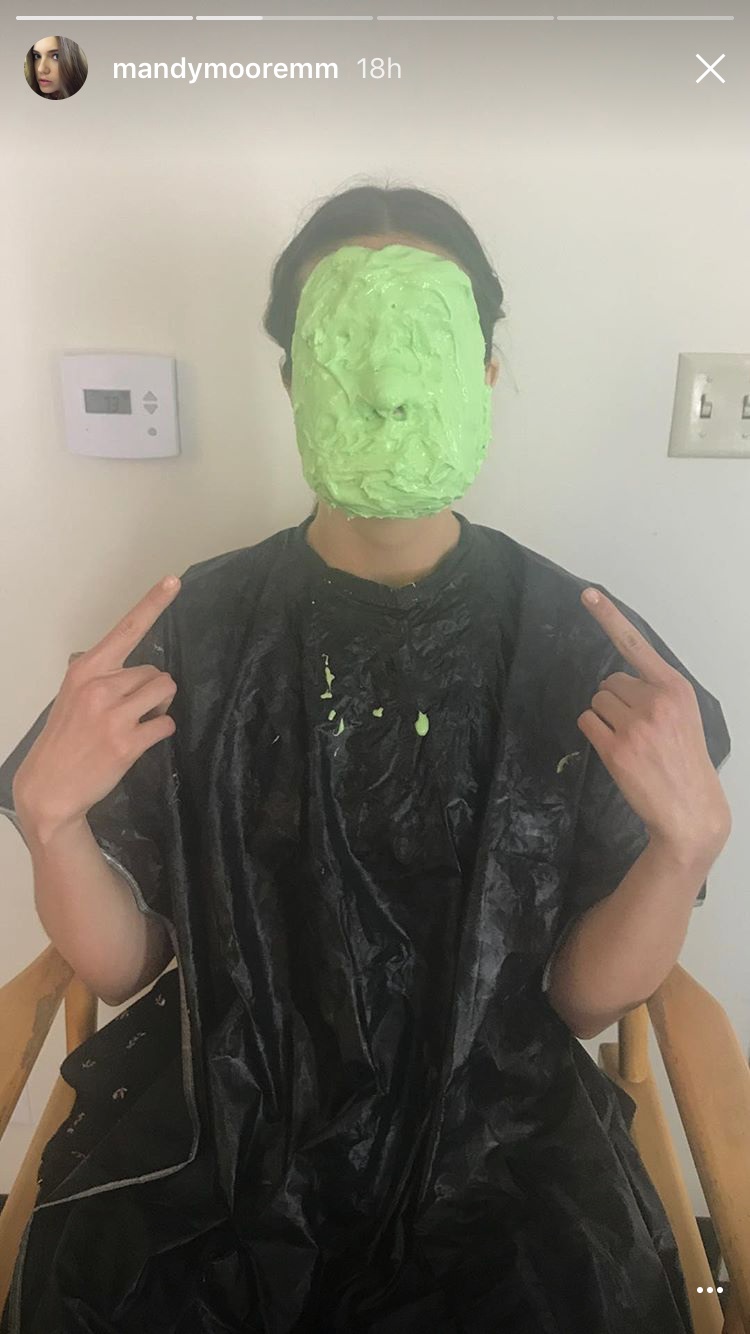 Still, we have to admit that it looks a little creepy. According to Moore, this step is the silicone. Unfortunately, she's not done yet.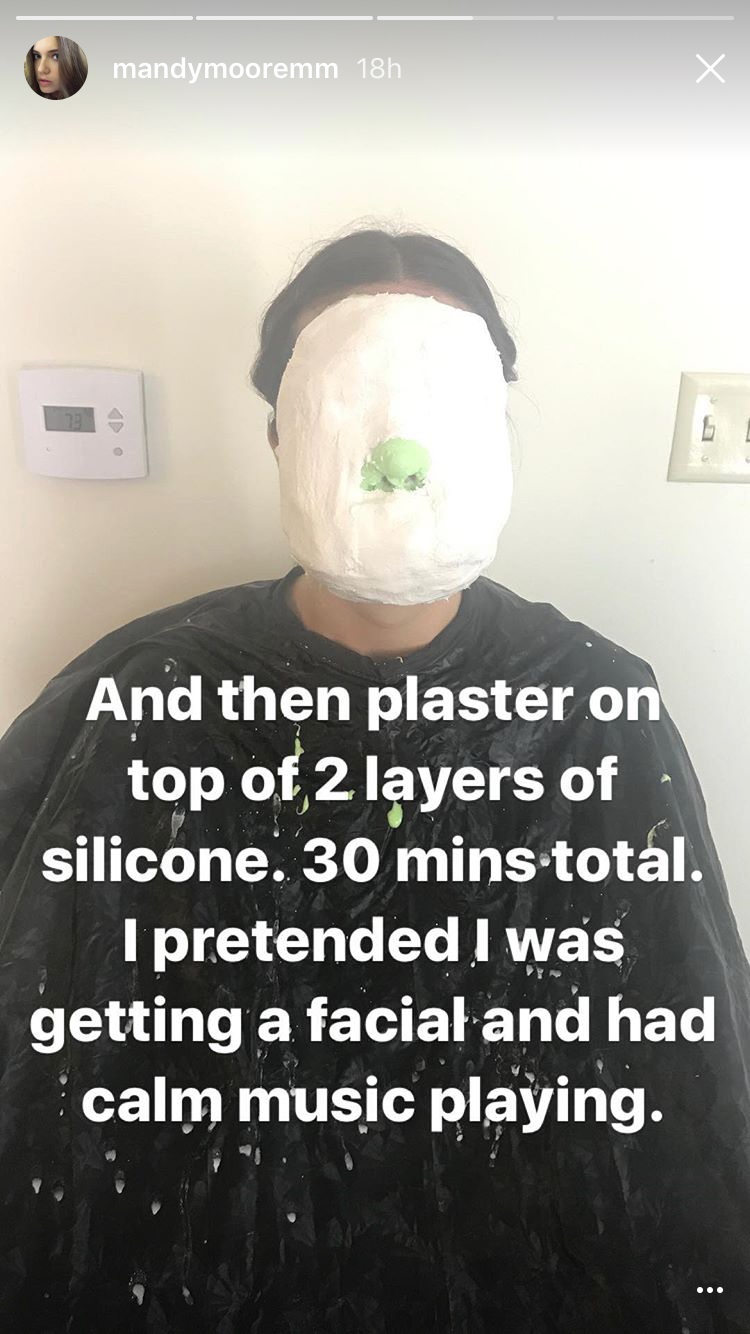 Moore noted that she had to pretend she was getting a facial to get through it. The good news is, we're sure the finished product is going to be fantastic. And it'll definitely change the way we see Mandy Moore throughout the second season of the show.
Speaking of, season two is set to air on NBC on September 26th. Executives have revealed that the show will have 18 episodes. So, we should probably stock up on tissues now.