Mandy Moore and Zachary Levi did a "Tangled" sing-a-long and it was the cutest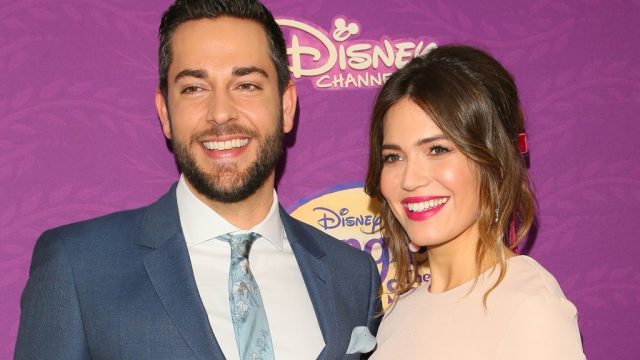 Well here's something you probably didn't know you needed today. Monday Moore and Zachary Levi did a Tangled sing-a-long. And it was just as magical as it sounds like it would be.
Mandy Moore is currently starring as Rebecca Pearson on This is Us. But she won our hearts back in 2010 when she played Rapunzel in Disney's Tangled. 
OK, technically she won our hearts way before that – but we loved her in Tangled so very much.
Moore and Tangled co-star Levi are reuniting for Tangled: The Series, which began as a TV movie (Tangled: Before Ever After). Rapunzel's adventure continues in the series.
After spending her entire life in an isolated tower, Rapunzel tries reconnecting with her parents and her kingdom. She quickly realizes that she has so much of the world to explore. And that's exactly what she does with the help of Eugene (Levi), her sidekicks Pascal and Maximus, along with Cassandra, Rapunzel's handmaiden and new best friend.
Moore and Levi sat down for an interview with Amy Vorpahl from Mothership to discuss all things Tangled. When asked who Moore felt Rapunzel needed most in her life (Eugene, Cassandra, Pascal or Maximus), her answer was perfect.
"Rapunzel is not defined by just the man in her life," Moore said. "I think she's very dependent and garners a lot of strength and inspiration and what not from the cast of characters that she's lucky enough to have around her. That's what I love about her. She's not one-dimensional."
Then the trio did a little impromptu sing-a-long, and it was so freaking adorable.
Check it out:
[tempo-video id="5368788135001″ account="3653334524001″]
Tangled: The Series premiered on Friday, March 24th, and will air Fridays on Disney XD.