Mandy Moore won #tbt with this "A Walk to Remember" Instagram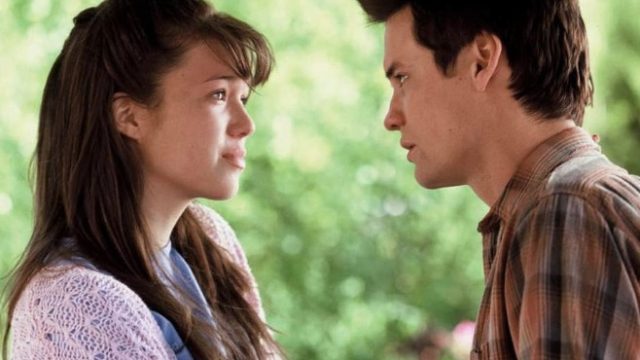 Celebrities have a strong #tbt game. Reese Witherspoon and Selma Blair both shared this pic a few months ago, taking us straight back to their Legally Blonde days on set. Britney nearly broke the internet (and blew our minds) when she posted a perfectly 2000s pic of her and Leonardo DiCaprio. This week, it was Mandy Moore's turn to wow us with her #tbt skills.
The singer took us all the way back to 2002, to the set of her tear-jerking teen drama A Walk to Remember. If you're not familiar with the movie, it's based on a Nicholas Sparks book of the same name, so you can imagine it's an intense one. The movie stars Mandy as Jamie, a wallflower teen battling leukemia. She shares the screen with Shane West — a serious heartthrob at the time — who plays Landon, her popular-guy-at-school-turned-supportive-boyfriend.
Mandy posted a photo of her and Shane, both in character. But it wasn't just a still from the movie, or a behind-the-scenes pic. It was one of the photos used as a prop in the movie!
Aww, it's Jamie and Landon on their wedding day. Well done, Mandy. This pic is taking us back to the early 2000s, and we think a re-watch of A Walk to Remember is in order ASAP.