Mandy Moore just met the new Rapunzel dolls and can't stop smiling (and neither can we!)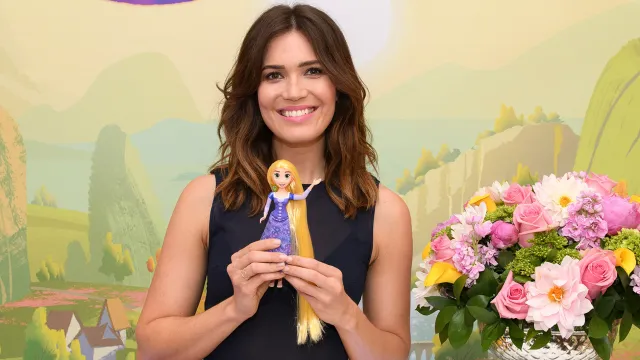 Long before Mandy Moore was making us cry hysterically on This Is Us, she was making us cry for a different reason as a lost princess hoping for something more. Mandy lent her voice to Disney's animated classic Tangled, where she played adventurous, fierce, and creative Rapunzel.
It's been almost seven years since Tangled hit the big screen, and now Rapunzel — along with Flynn Eugene, Max, and Pascal – are headed to the small screen for Disney Channel's Tangled: The Series. The whole OG voice cast is returning, and this is music to our ears. There have so far been a few teasers for the show, but now it's time for the most important thing when it comes to this new Tangled adventure: THE TOYS.
Disney's getting ready  to unveil a whole slew of brand new Tangled toys (and apparel and accessories) themed around our favorite barefoot princess. Mandy herself recently got to check out two of these new dolls, and while it must be a little bit weird to meet a tiny, doll version of your character, it's clear that Mandy loved it. She can't stop grinning from ear to ear, and neither can we.
There's the ~official~ Tangled: The Series doll, and it looks like the Rapunzel we know and love very much (Please note: No shoes).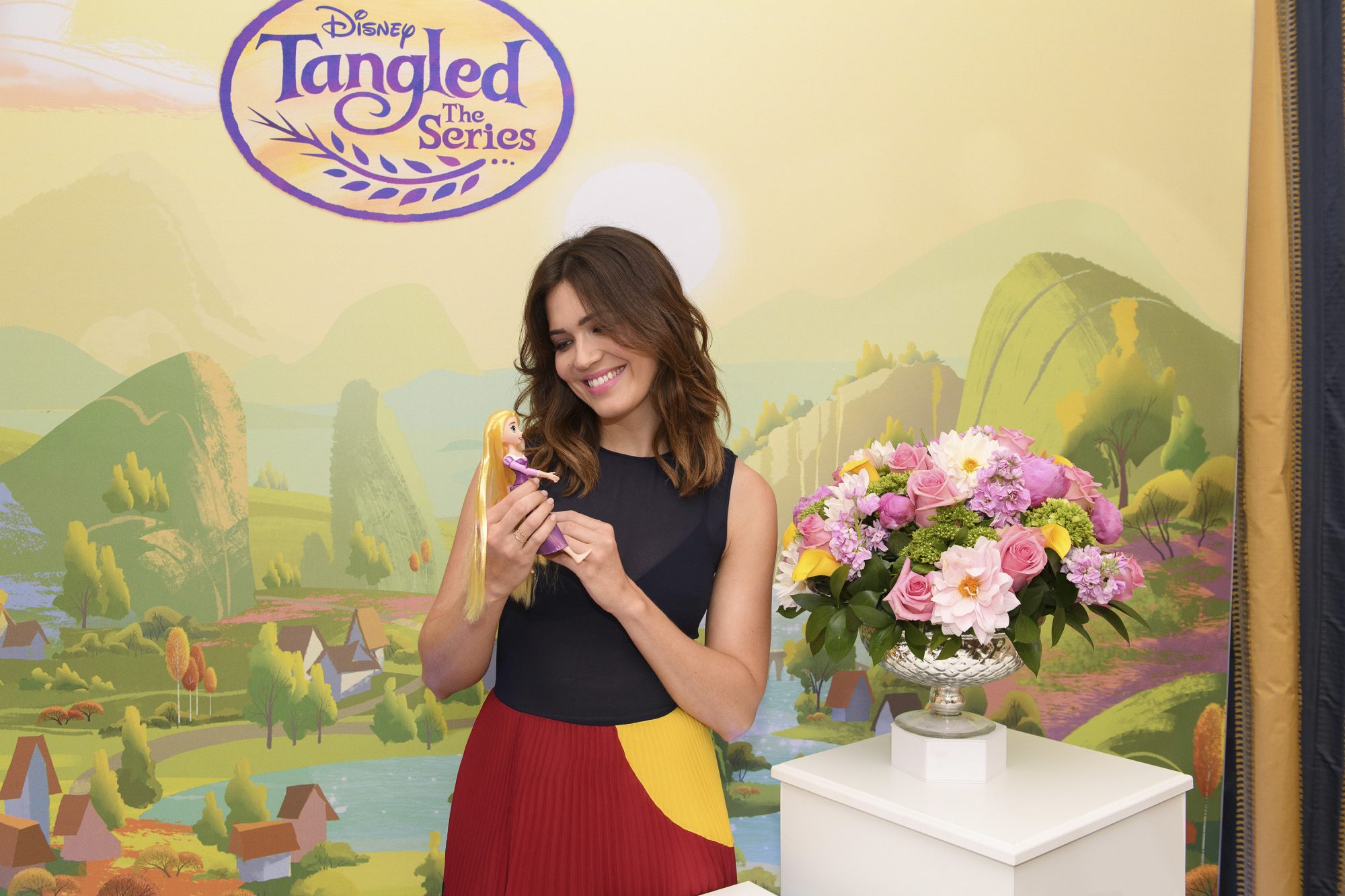 There's also the Tangled: The Series Musical Lights Doll which features a slightly different take on this princess, namely, a deeper-purple dress and more of a cartoon-y face. Oh also, she lights up. AND SINGS! Yes, Musical Lights Rapunzel belts out her new favorite song, "Wind in my Hair."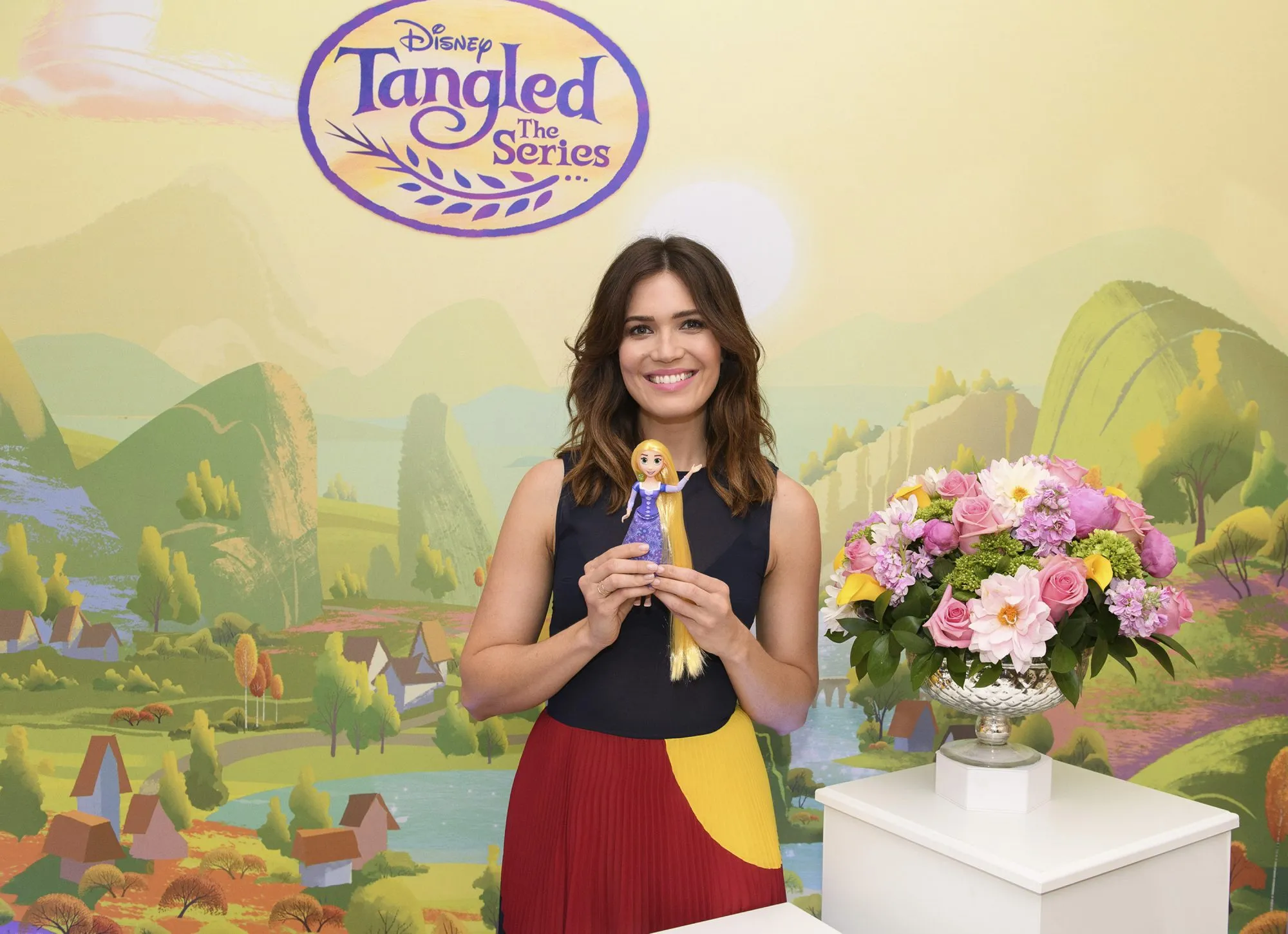 So crazy, this is actually OUR favorite new song, too!
https://www.youtube.com/watch?v=heNiHWDgkmU?feature=oembed
These dolls will have their grand unveiling next weekend at the Toy Fair in New York City, and are expected to hit shelves this fall. As for Rapunzel, Tangled: The Series kicks off on March 24th on Disney Channel (and the prequel movie, Tangled: Before Ever After airs on March 10th).
And don't forget, BYOFP — bring your own frying pan.