Mandy Moore's beauty and style evolution, from blonde, "Candy" days to This Is Us mom glam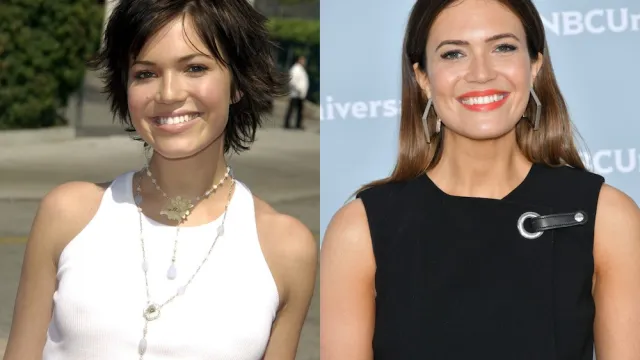 If you were a child of the '90s, it's likely you have the music video for Mandy Moore's "Candy" forever etched into your brain. The sunny pop anthem introduced the world to a blonde, preppy, 15-year-old Moore, crooning innocently about her forlorn addiction to a crush. "Candy" quickly cemented itself as a pinnacle anthem of dramatic teen feelings, and Moore's clean-cut image inspired countless young girls to highlight their hair, apply glossy Lip Smacker, and don colorful spaghetti straps.
While Moore's introduction as a preppy teen icon still remains a touchstone for many of us, her style and career path have evolved dramatically over the past couple of decades. After all, you can't pull off tear-jerkers like A Walk To Remember, cult-classic comedies like Saved, and existential dramas like This Is Us if you're not constantly expanding your range of expression.
So, in celebration of her 35th birthday on April 10th, we are going to take A Walk To Remember (NOT sorry) down Moore's fashion and beauty phases.
11999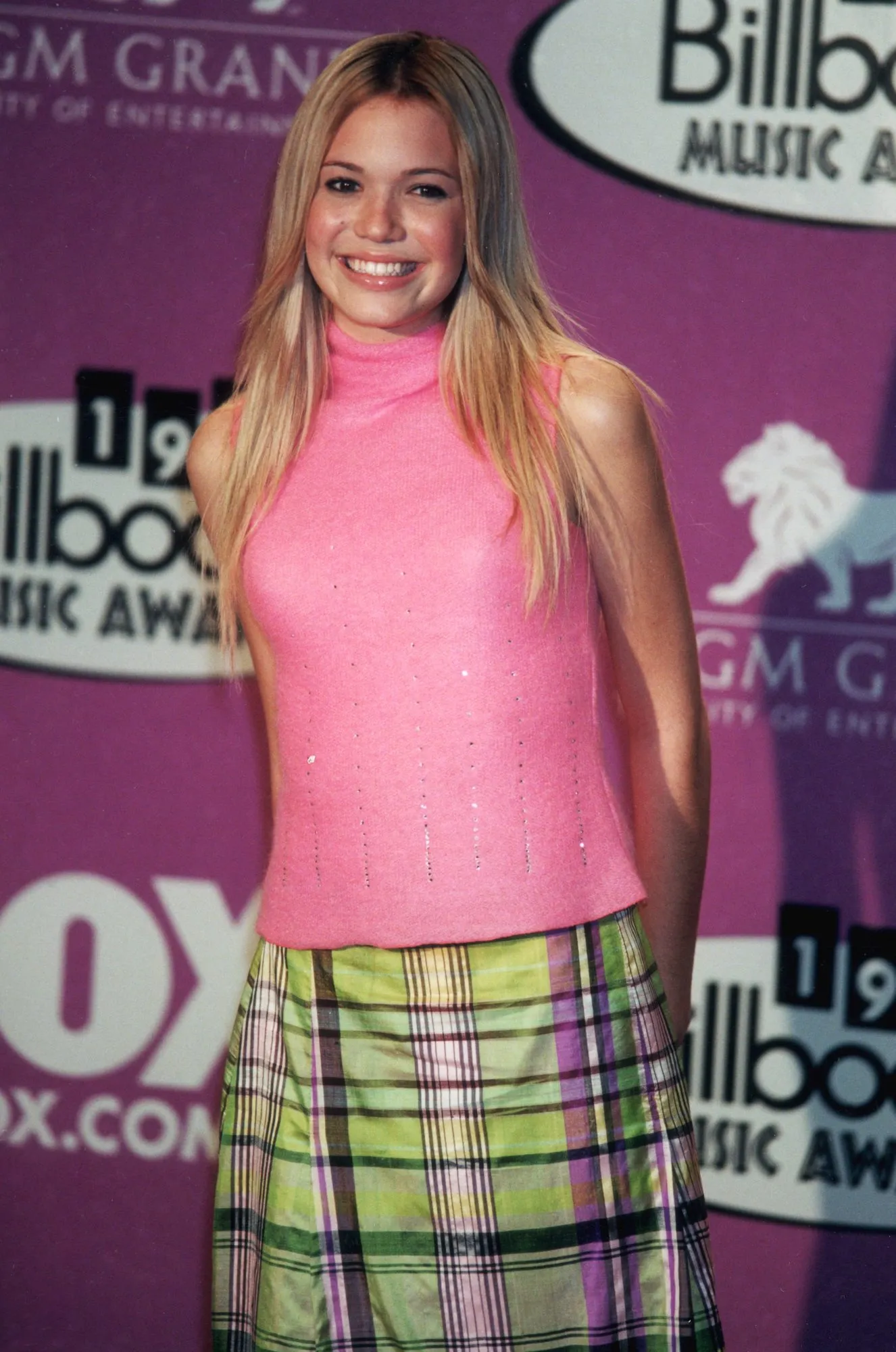 This is the ultimate teenage Mandy Moore look: her signature straight, honey-blonde hair paired with a Barbie-pink turtleneck tank top. It's iconically preppy and wholesome, à la the "Candy" era.
22000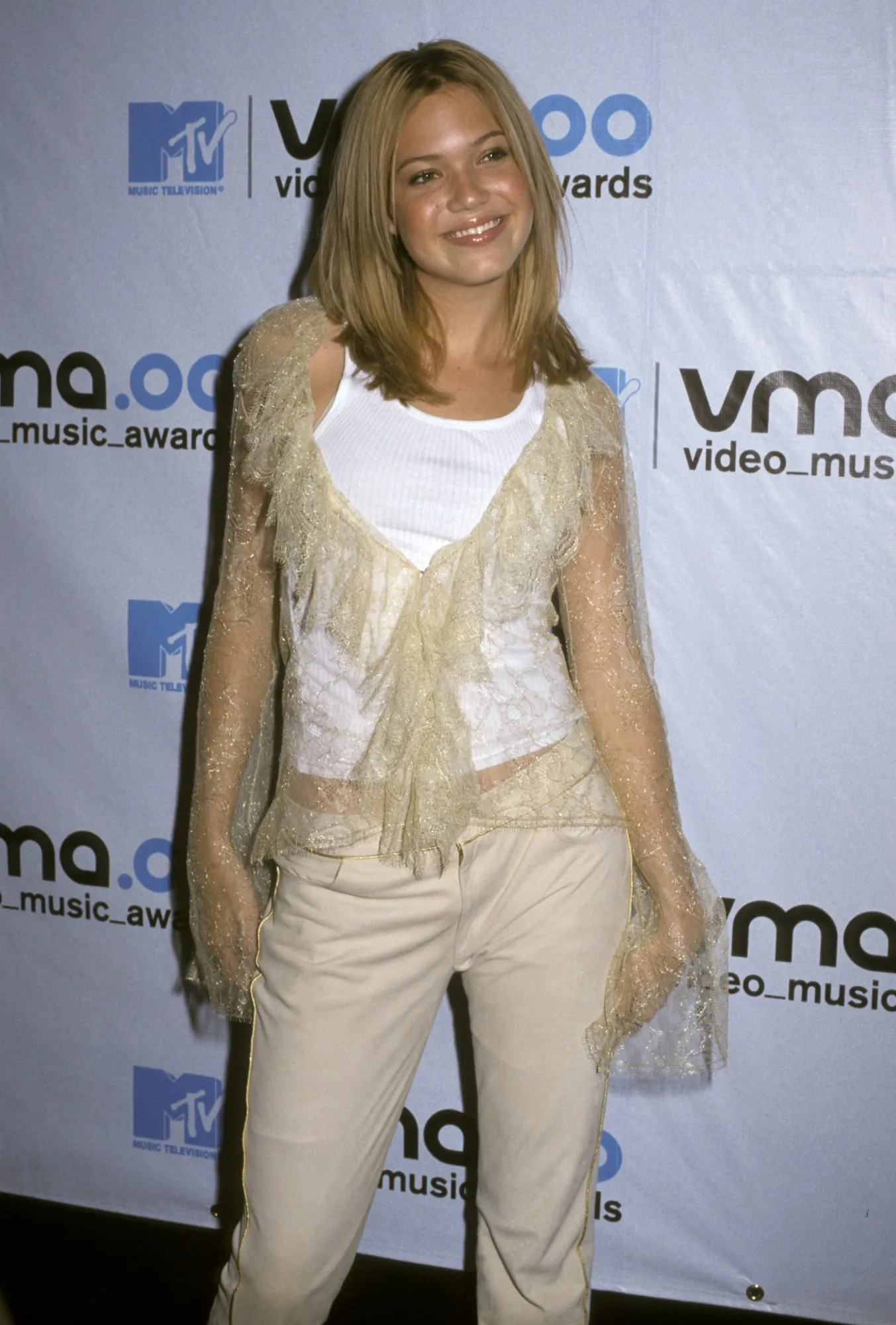 Here, our girl has chopped her long locks into trendy shoulder-length layers, a cut that soon would become a signature of her style. She's also rocking a bit of a sun-kissed Abercrombie look with her spray tan, bronzer, and lip gloss. Naturally, we are here for the extra gauzy sleeve action.
32001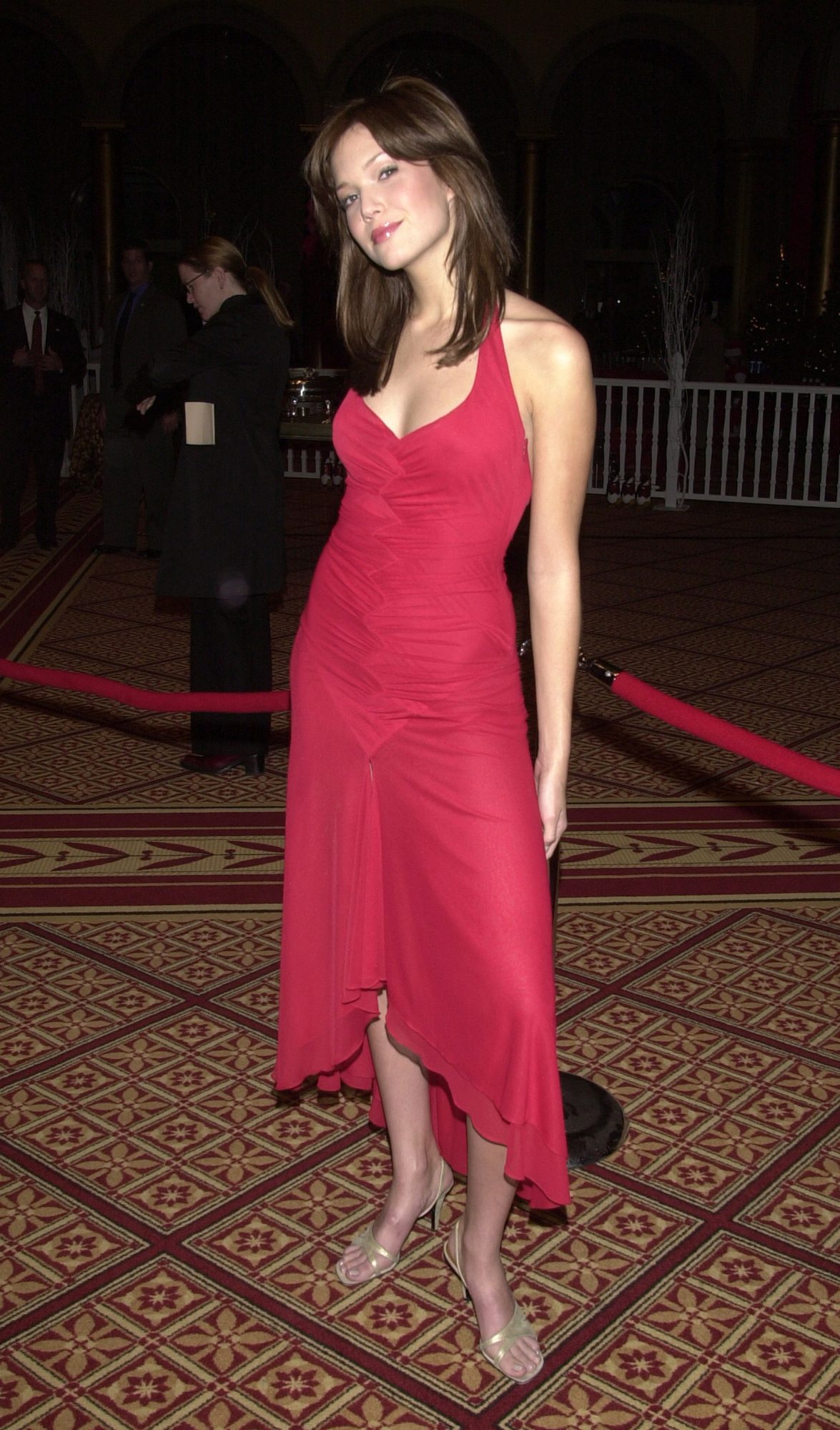 If you're not humming "Lady in Red," you're obviously not picking up on the red dress energy Moore is serving us. Her makeup is a little more pronounced with a tinted gloss but sticks to a blush-heavy, natural look. Well-aged Merlot vibes, all the way.
2002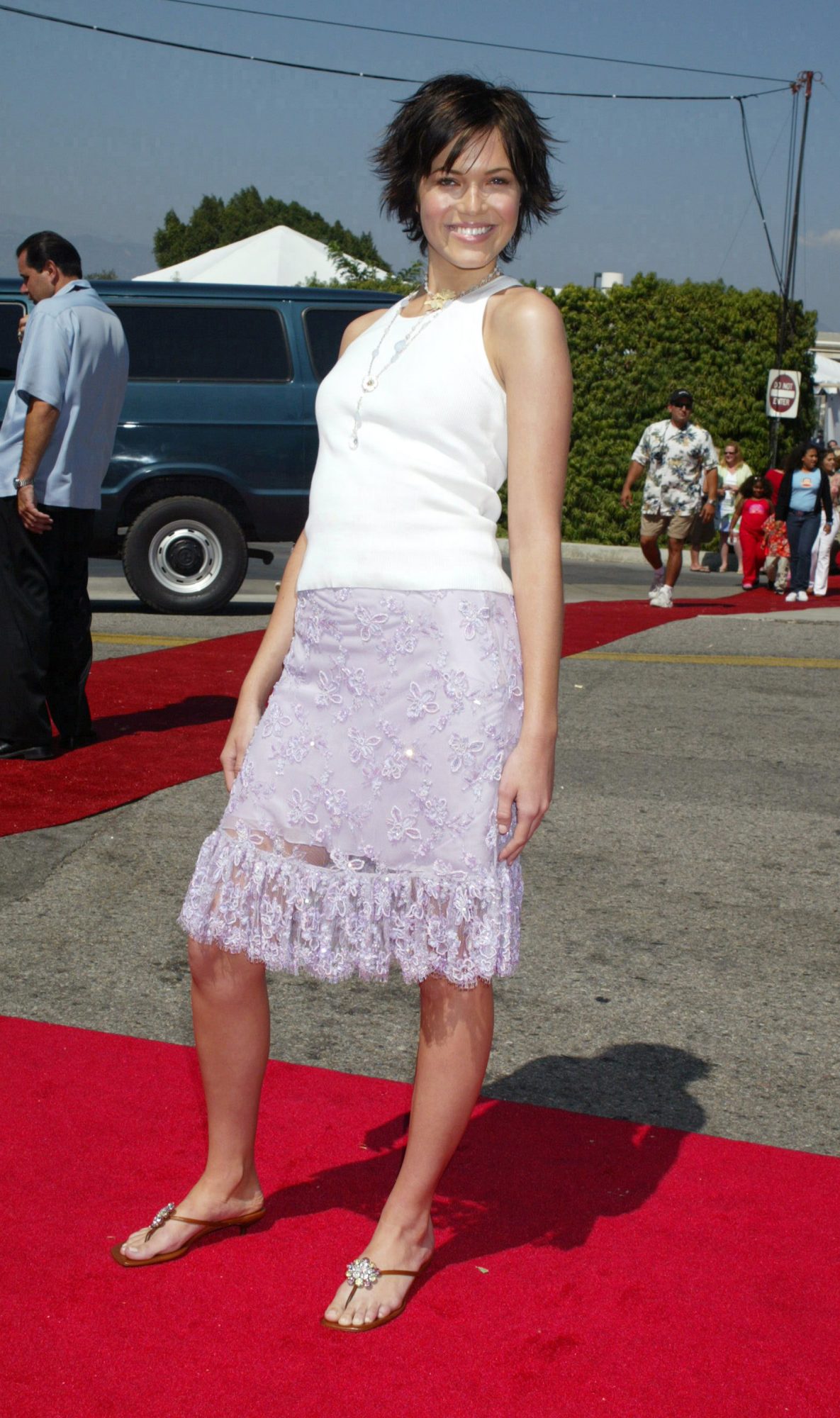 This photo is a timeless artifact of the recent time in history when flippy hair was all the rage. Most of us can't pull this off without looking like we're pursuing a missing child, but Moore always did, effortlessly.
52004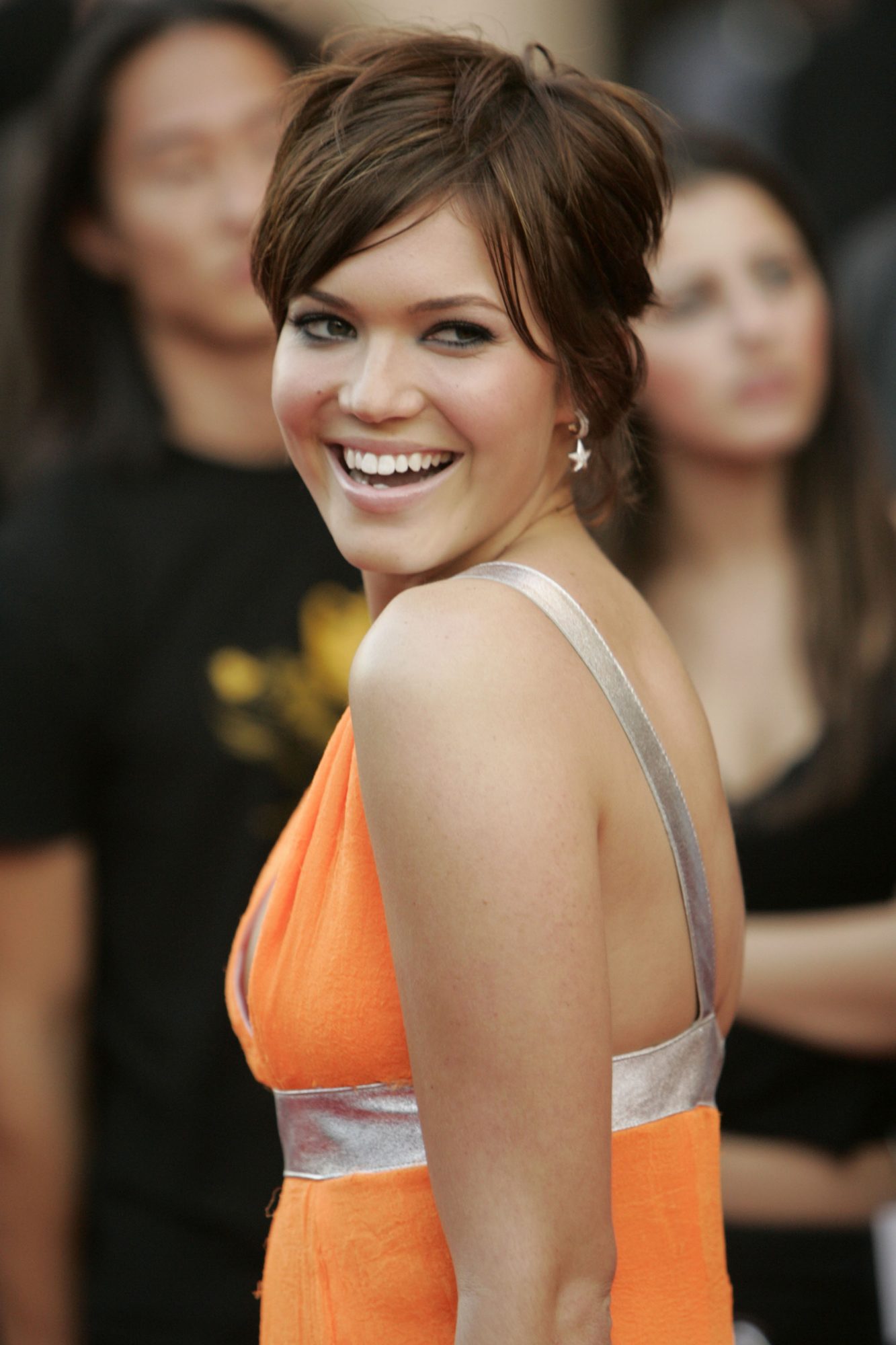 Moore can pull off the riskiest of haircuts, and her transition to a chocolate-brunette pixie cut was nothing short of seamless. Looking naturally pretty and at ease in both long, straight blonde hair AND a dark brown pixie cut is a skill that should never be undermined.
62005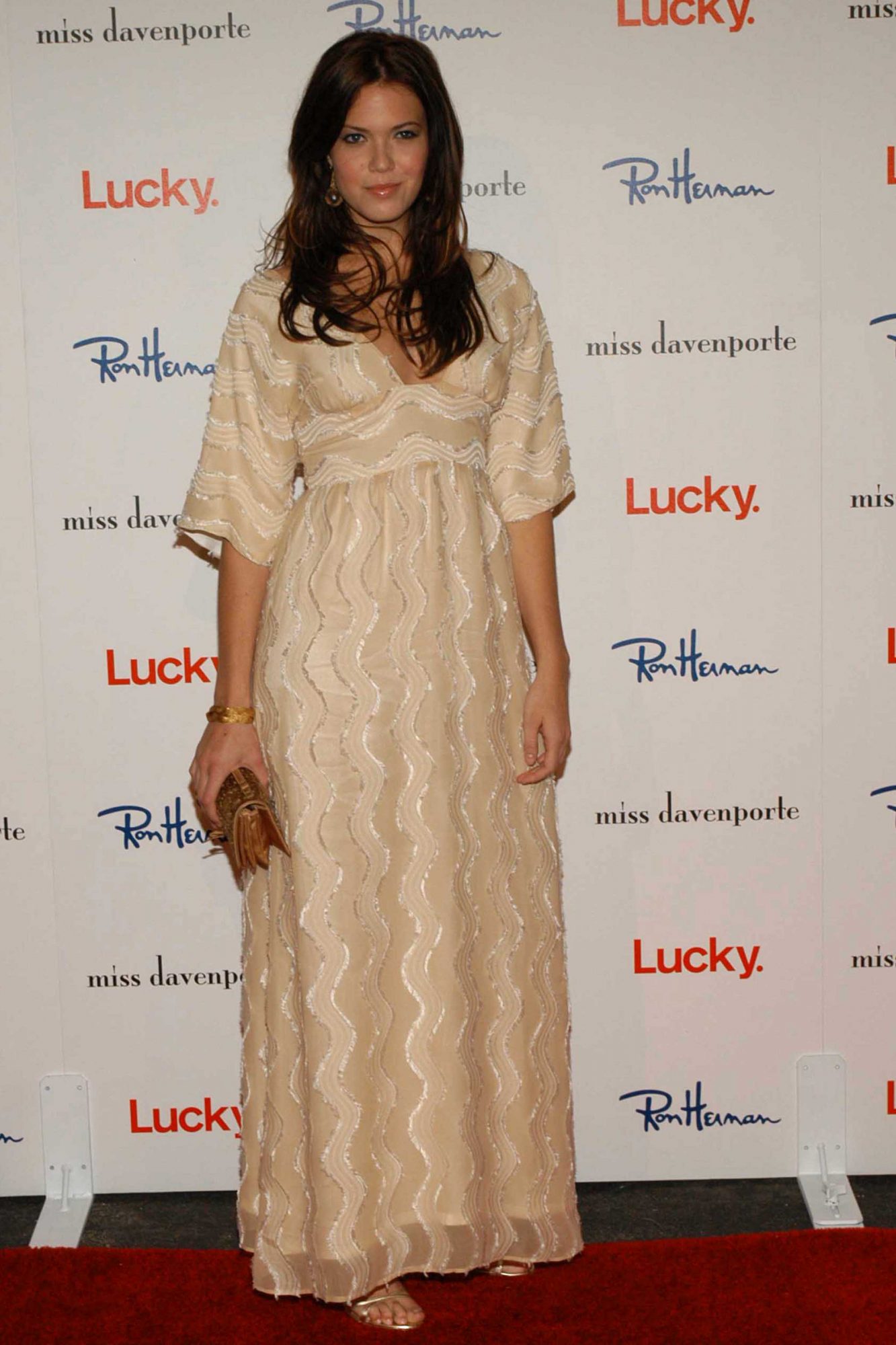 Regardless of whether Moore took the best hair vitamins on the market in 2004 or these are perfect extensions, her long brown layers took the star's hair look from spunky back to sweet. This floor-length dress adds to the classic oeuvre.
72006
In her early spotlight years, Moore usually kept her makeup limited to bronzer and lip gloss, with occasional minimal eyeliner. But here, we see her playing with eyeshadows for a subtle smokey eye.
82007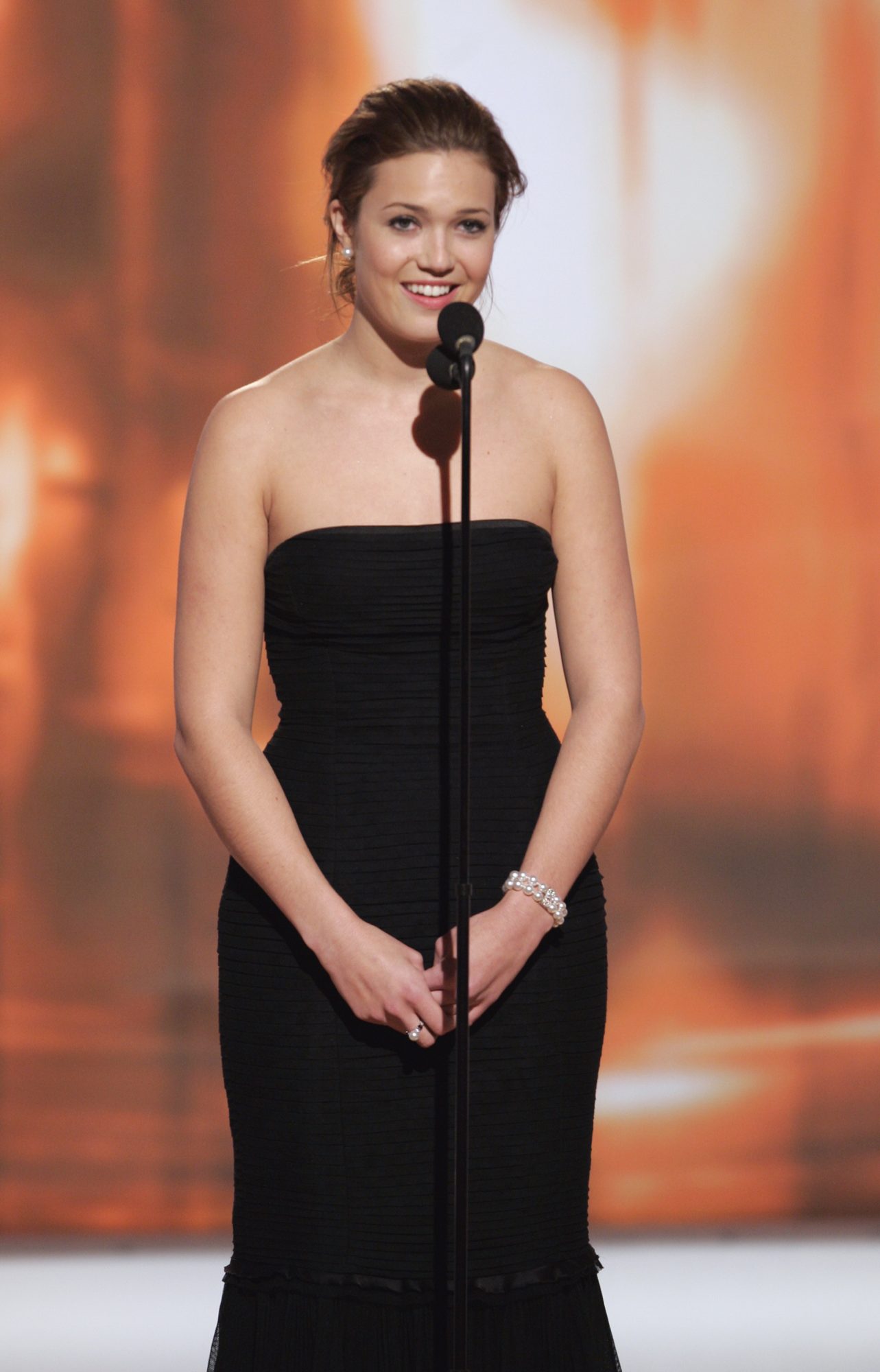 This strapless black evening gown is grown-woman, awards-show realness, and Moore's slicked-back updo completes the look.
92008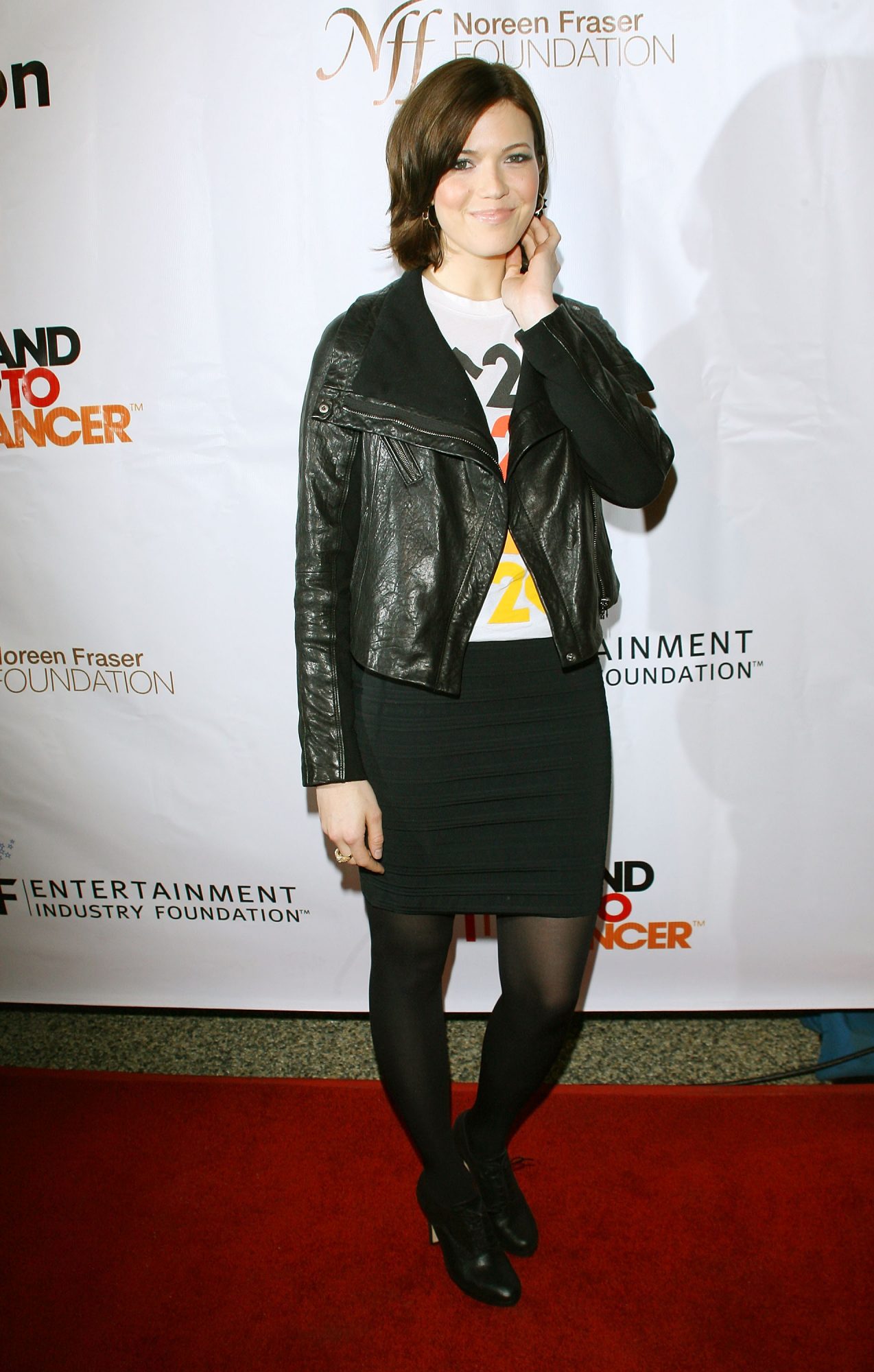 The combination of Moore's brown layers, black leather jacket, and black miniskirt creates the ultimate look for every hip girl that went to a Simple Plan concert in 2003, which is a long-winded way of saying she's killing it here.
102010
Can we all take a collective moment to appreciate Moore's impeccable curls?
112011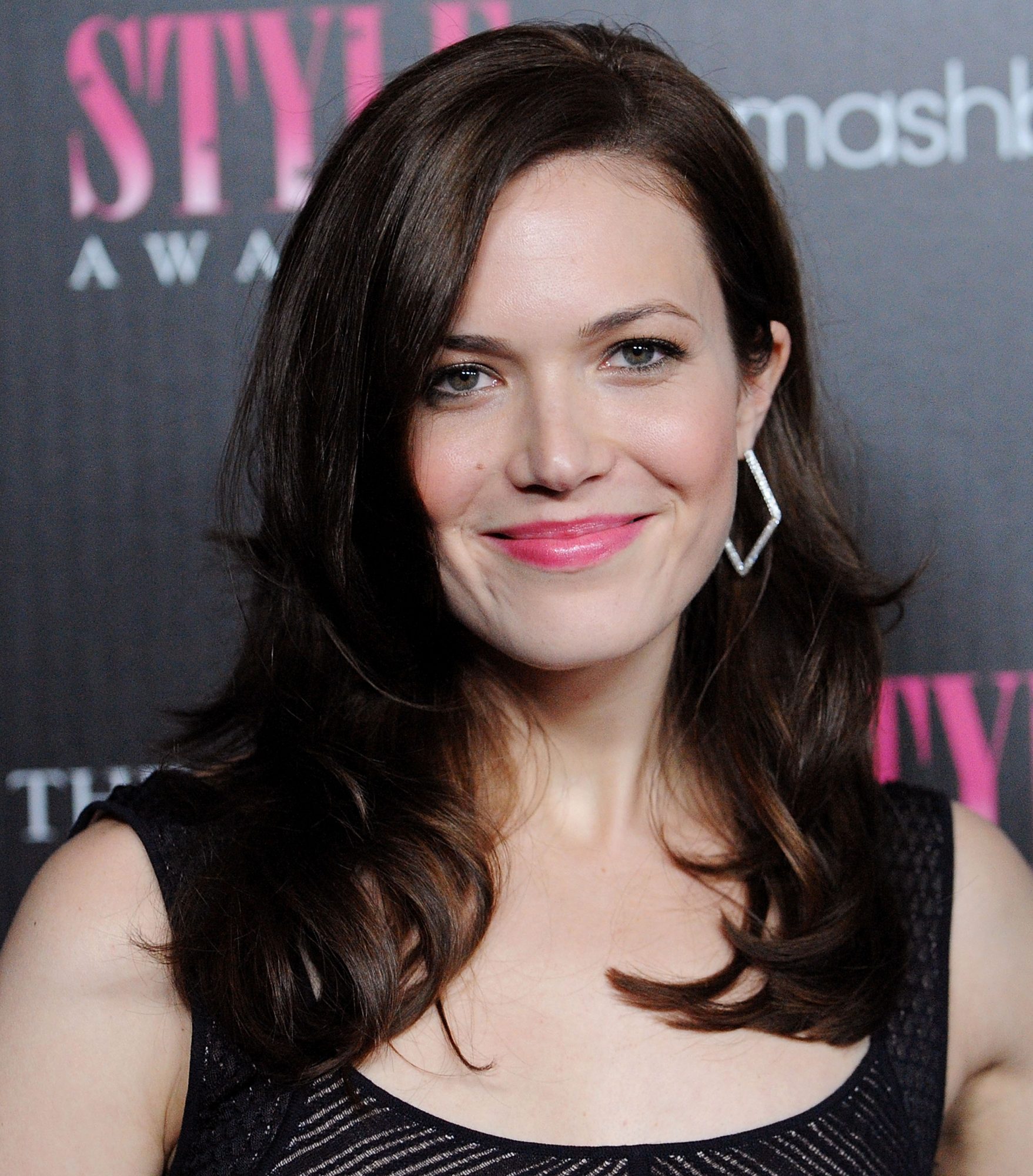 This pink monochrome makeup is gorgeous with Moore's skin tone, particularly paired with the chocolate brown hair. Since clear lip gloss has been a cornerstone of her beauty routine, her forays into bolder shades are extra exciting.
122012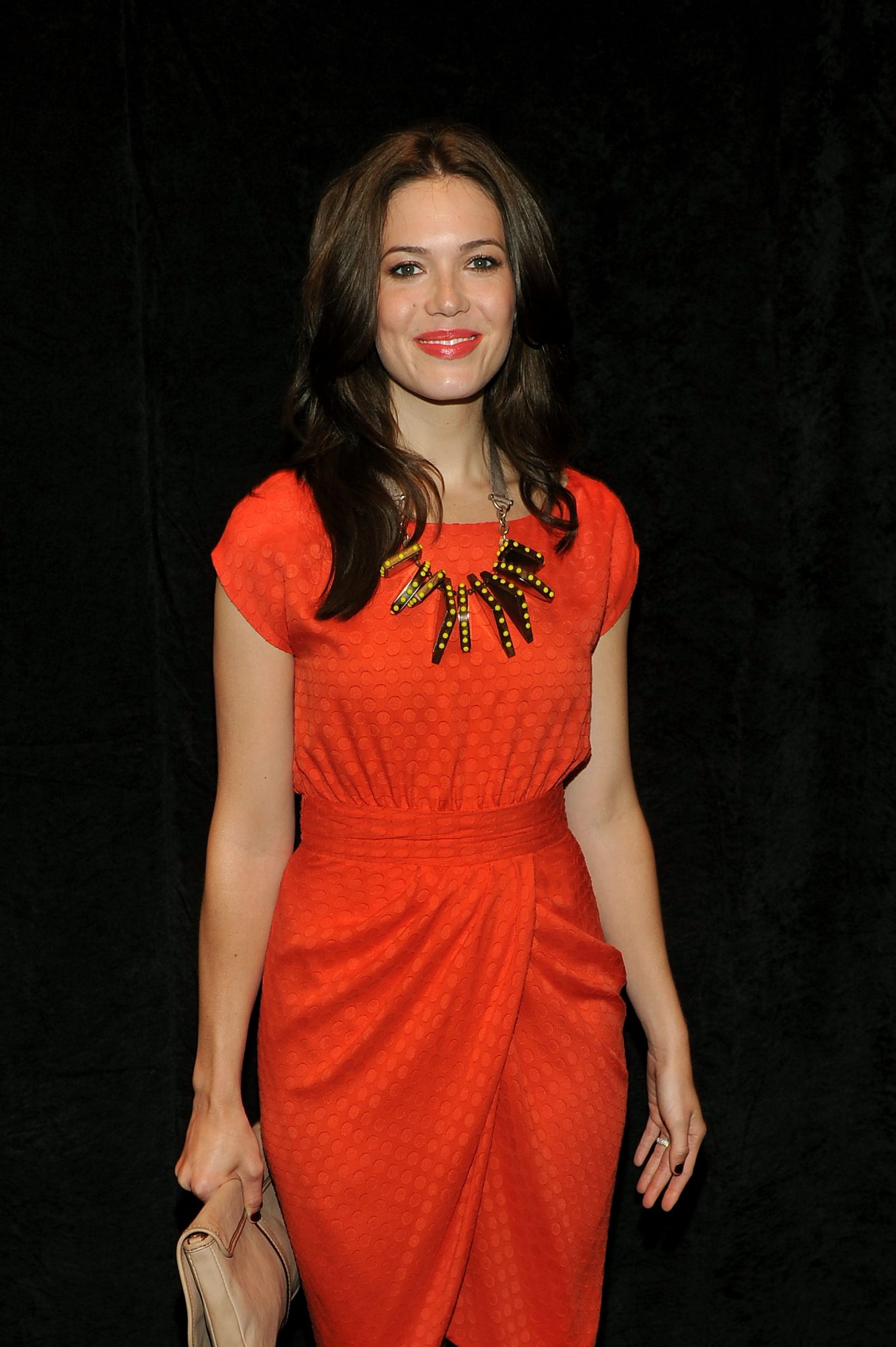 Moore is fully diving into the world of bolder, more colorful statement fashion with her matching coral lip and dress. The loud monochrome look feels like a natural progression of her playfully glam aesthetic.
132013
Her cropped, curly businesswoman hair paired with this breezy blouse and black, knee-length skirt are fully giving us Sex and the City vibes. This is an outfit a woman wears when she's going to make negotiations at work then close the day with a luxurious cocktail hour.
142015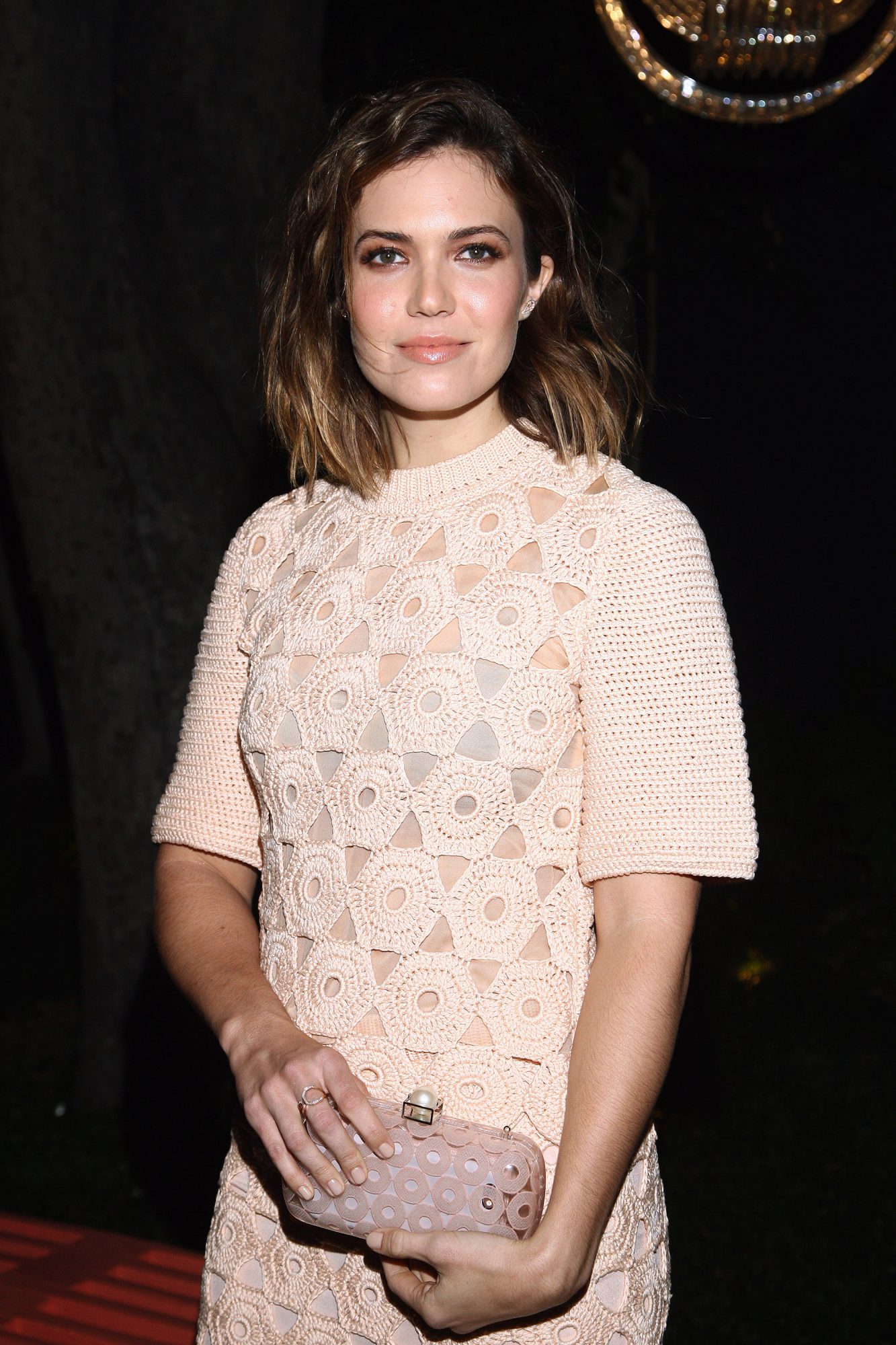 Moore's moody smoky eye paired with her white crocheted dress and tinted lip gloss feel like the fashion manifestation of a church girl being pulled to the dark side. Given her earlier work in Saved, it feels only fitting.
152016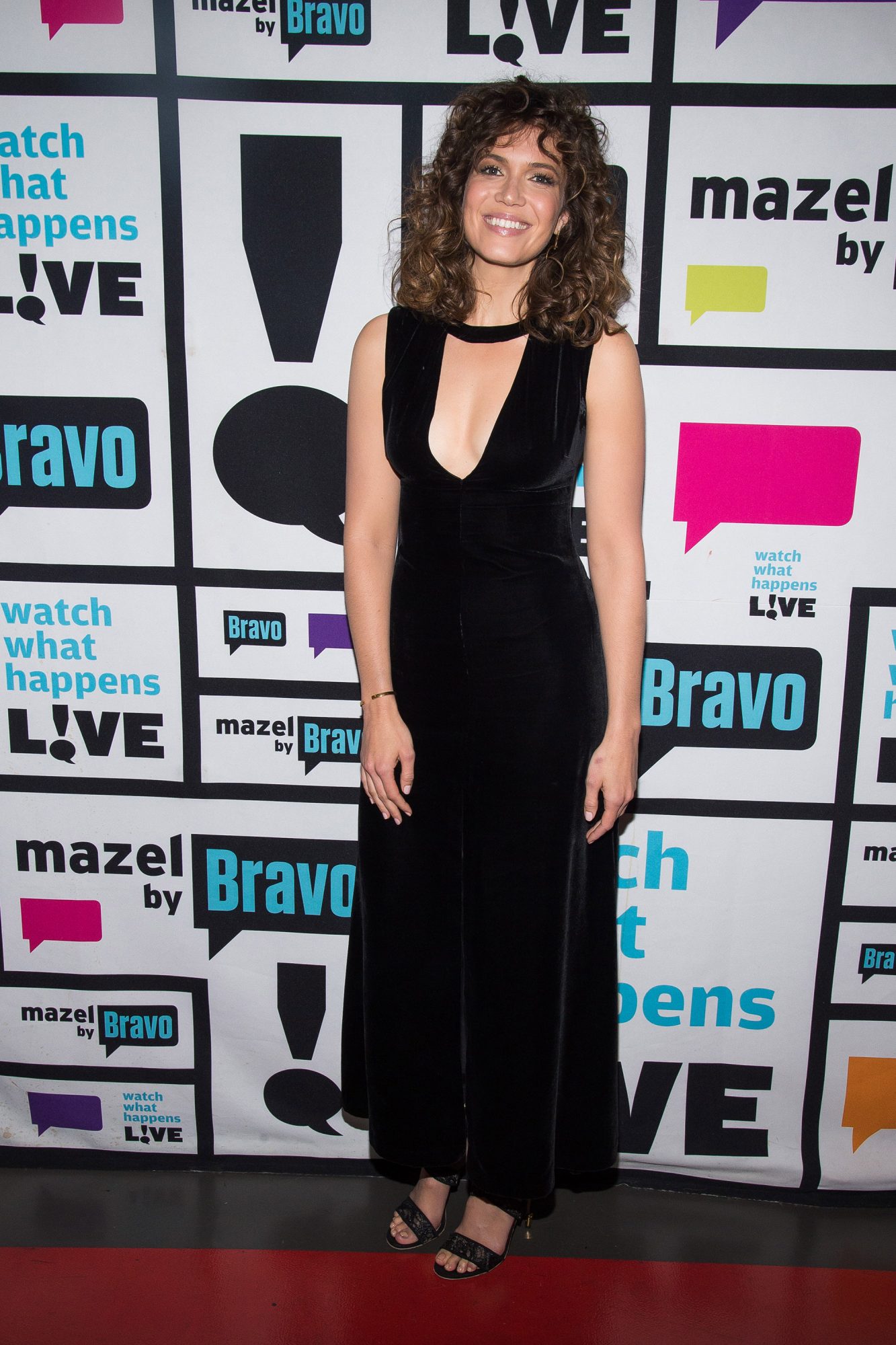 These are the playful curls we didn't know we needed in our lives. This haircut is feminine and fun in a way that feels completely fitting with Moore's personality. Also, her low-cut, black velvet dress is pure bombshell material.
162017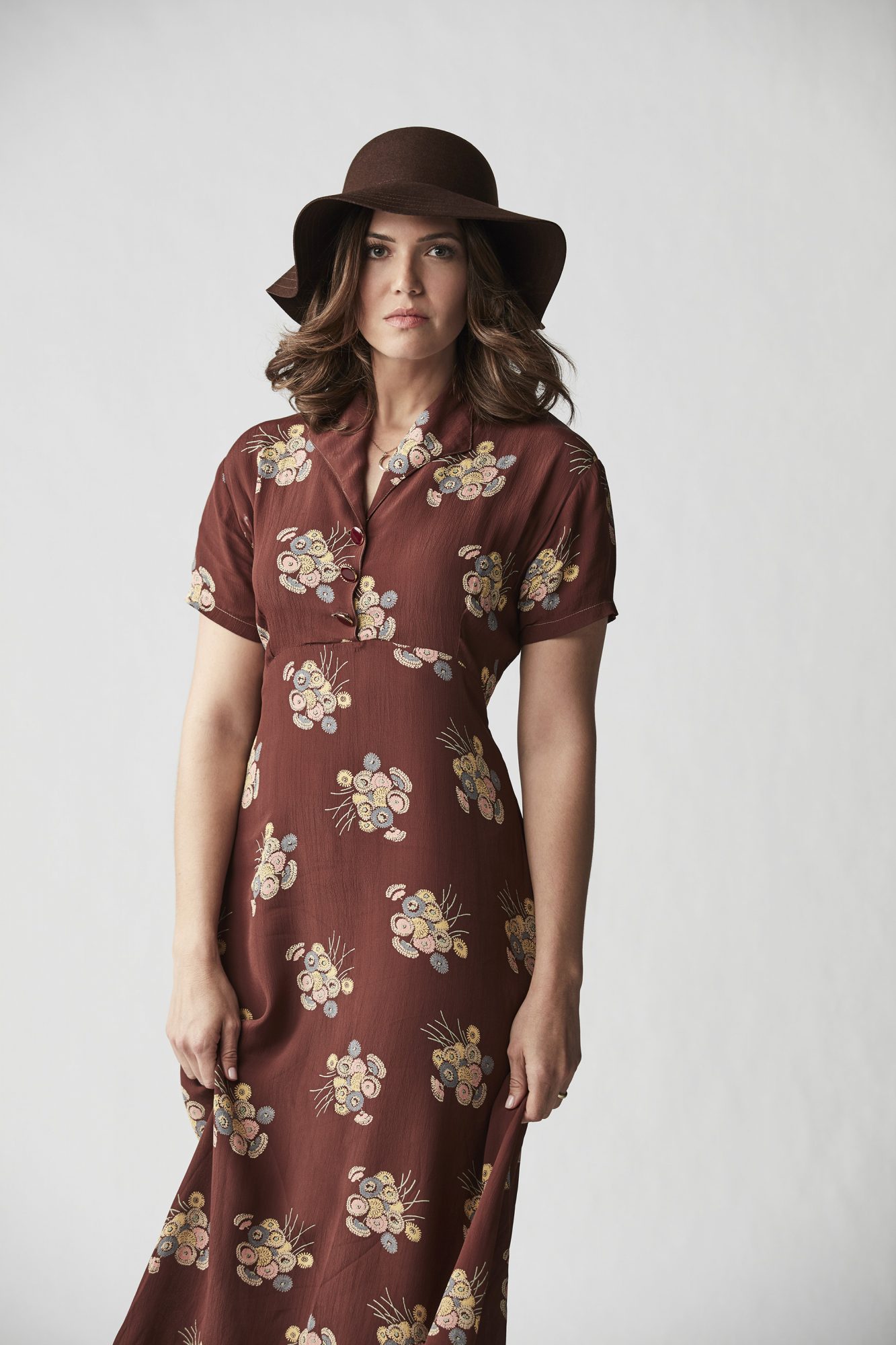 First of all, Moore's ability to pull off this hat is admirable, particularly without messing up her waves. Secondly, this earthy, floral, floor-length dress feels like a more sophisticated grownup version of her preppy origin, which speaks to her natural style evolution.
172018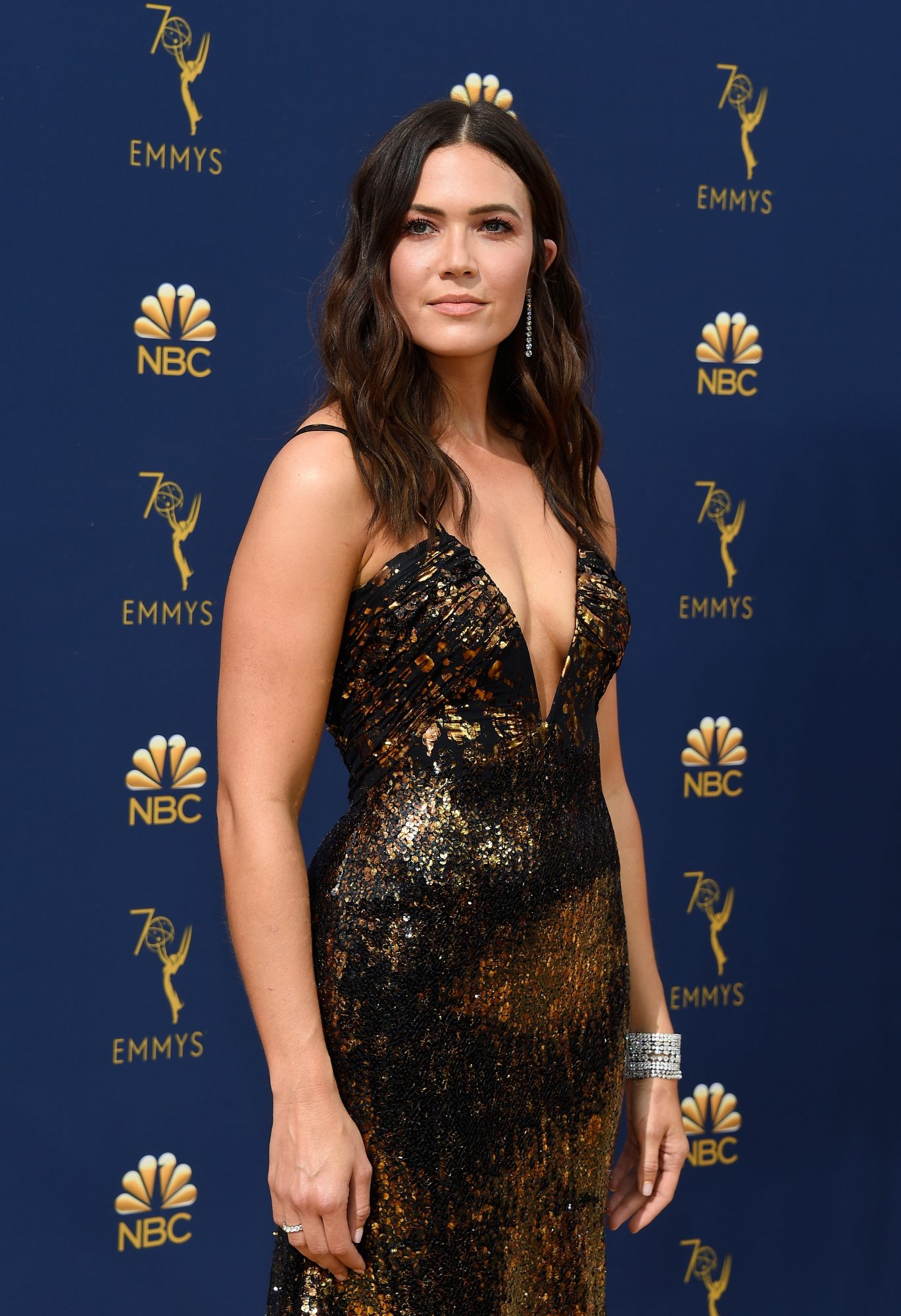 Um, HELLO, Hollywood! Our girl is serving us low-cut, golden-dress goodness, jeweled drop earrings, and a brown smoky eye, and she obviously knows what she's doing.
182019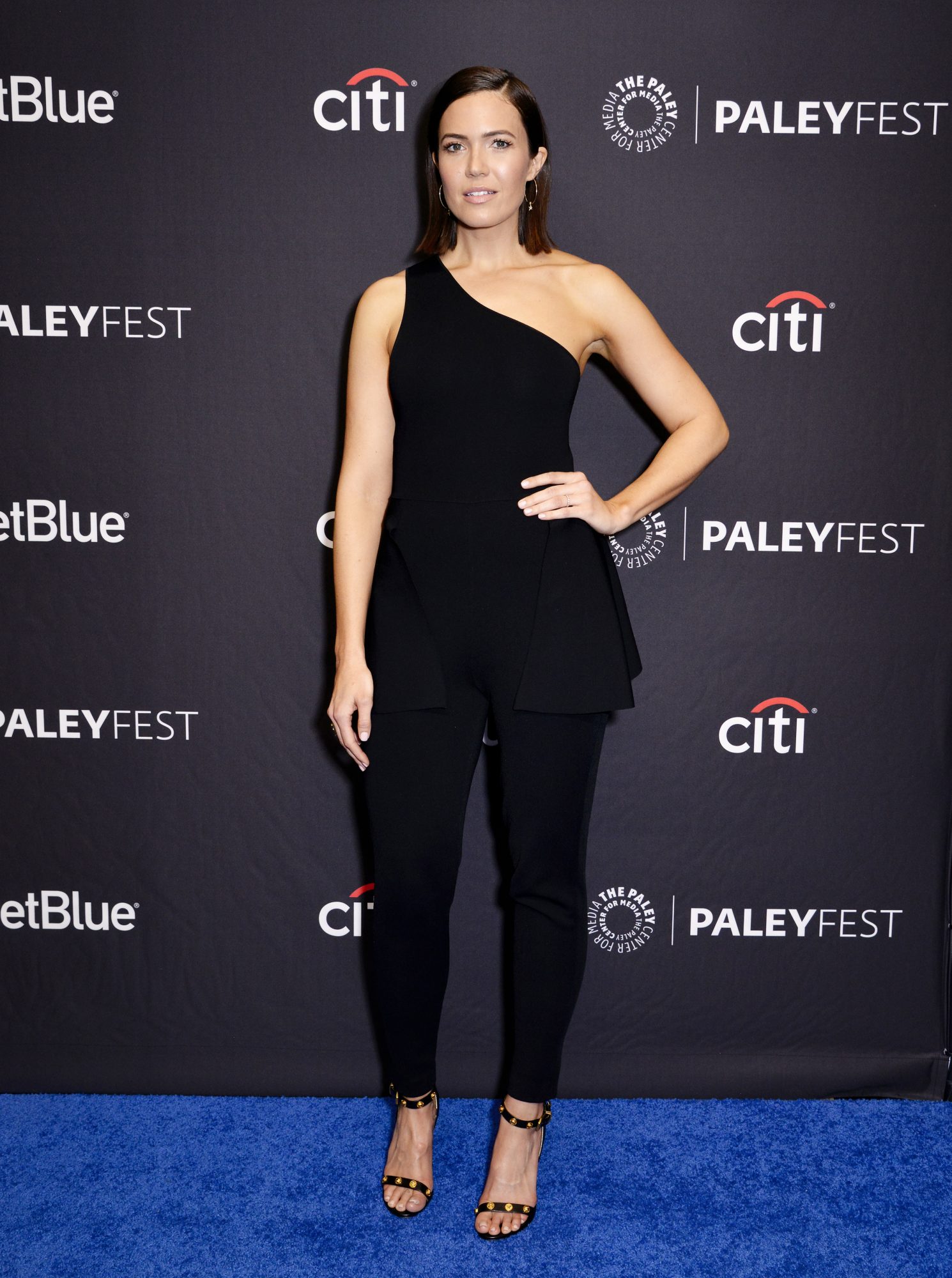 Moore's 2019 look feels fully futuristic with slicked-back hair, hoop earrings, and a sophisticated black two-piece.
Happy birthday, Mandy Moore!