Mandy Moore has a sperm tattoo on her foot and um… this is why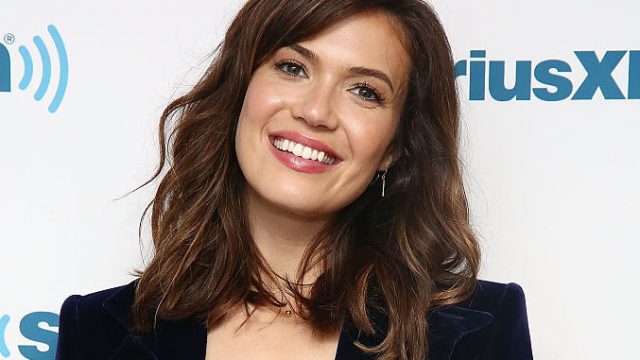 Tattoos can be really great, permanent ways to display meaningful images or words on your body – ones you want to remember forever. They are completely personal and not everyone needs to understand them.
But when you have a tattoo of sperm on your foot, well, people might be a little interested in hearing the story behind it.
And yes, Mandy Moore has a sperm tattoo on her foot.
Mandy Moore stopped by Late Night With Seth Meyers while promoting her new NBC series This is Us on Monday. The interview was fully entertaining, because not only did she almost give away the big twist in the show (again), she also revealed the meaning behind her sperm tattoo.
Exhibit A:
"Well, about 10 years ago, I was on tour with my band, because I also sing," she told Meyers. "And when you go city to city, you get a 'day room' and I was the only girl, so I had my own room to shower in and all of the guys in my band shared a day room. Their one rule was nobody was allowed to do 'that thing' in the shower. I don't know what I'm allowed to say." (Meyers clarifies that she's referring to masturbation.) "It became this big joke, because one of my band members was like, 'I don't want babies on my feet,'" Mandy continued. "And so we created a song called 'Babies on My Feet' that we sang on stage every night. No one had any idea what we were talking about. To commemorate the tour we all got babies on our feet."
That actually makes so much sense. We will never look at sperm tattoos the same way again. At least, not Mandy Moore's.
You can check out the revealing interview below:
https://www.youtube.com/watch?v=wM0OyZdjjh0?feature=oembed
We will never get over-y (get it? like ovary!) this.