Mandy Moore says she and her fiancé fell in love over FaceTime before meeting in person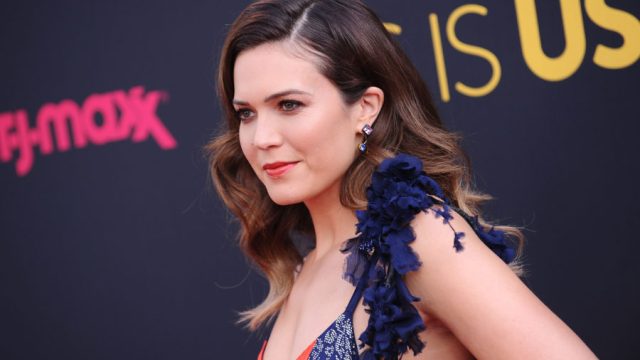 We're always down to hear a good love story, and today's offering is so incredibly sweet. Mandy Moore opened up about her new engagement to People.com, recalling how she and her fiancé, Taylor Goldsmith, fell for each other. He's a musician in the folk rock band Dawes, and Moore said she once posted a photo of their album cover on Instagram. This caught Goldsmith's attention, who then reached out to Moore, and they quickly started up a friendship. See? Sometimes social media works for the side of good!
And then it all came down to those FaceTime calls.
"We spent hours FaceTiming each other," Moore shared with the site. "We fell in love before we'd even really held hands or kissed or anything. It was great."
She also noted that meeting her fiancé, as well as her role in the hit show This Is Us, came after a few years of personal unhappiness.
"From a career perspective, I felt like I was barely treading water. I was really discouraged and dismayed at the sort of opportunities that weren't presenting themselves any longer. That coincided with my personal life not being in a great place.
However, things have obviously turned around for our current favorite TV mom.
In the same interview, Moore emphasized that they're aiming for an intimate wedding, which sounds delightful.
"I never imagined myself with some beautiful dress in front of 300 people. It will be quiet and private — just for us.
Huge congrats to these two lovebirds! Cannot wait to follow their marital adventures.