Mandy Moore responded to rumors that Milo Ventimiglia wasn't the first choice for Jack on "This Is Us"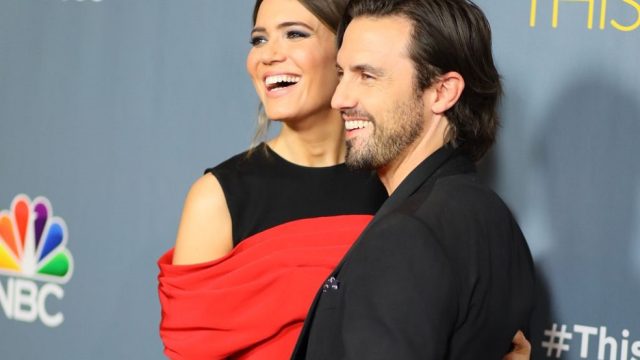 We love hearing about casting news — but we were a little surprised when we heard that Milo Ventimiglia thought he wasn't the first choice to play Jack Pearson. This Is Us co-star Mandy Moore was quick to deny Ventimiglia's claims, and as expected, she did it with a smile.
In an interview with Entertainment Tonight, Moore credited Ventimiglia's lack of ego for making the statement all together.
"He's Milo and he's sweet and has no ego," Moore said. "When I went in to test for it and there were a couple of other guys, I knew going in that he was the one that they wanted. So that's just Milo deferring -- he's just too sweet."
 We love the fact that Moore seems to know Ventimiglia on a truly personal level. And, her comment wasn't just meant to boost her co-star's self-confidence — as a pro, she know that sometimes parts just don't work out.
For example, in Moore's eyes, she probably wasn't the first choice to play Jack's wife Rebecca.
"Auditioning for any project is such a crapshoot and I just feel lucky that, somehow, I lucked out and got to be a part of it," she said.
We can't imagine anyone else in either role. We think that a lot of the show's success can be credited towards Ventimiglia, Moore, and their unbelievable chemistry.
While an official date has yet to be set, fans are anticipating This Is Us to come back for season 2 in September. We're already going through withdrawals (and we still have so many questions that need to be answered) so we definitely hope it's sooner rather than later!