Mandy Moore responded to critics of the "This Is Us" finale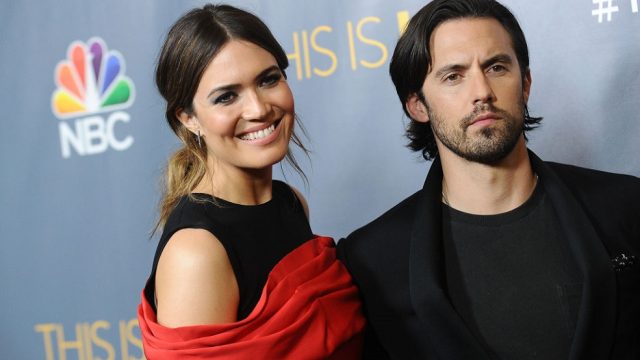 First thing's first. If you haven't caught up on This Is Us, turn around now because spoilers are ahead. (Are we clear? Cool. Moving on.) After Tuesday's emotional finale, Mandy Moore responded to This Is Us fans through Instagram who were somewhat unhappy with the way things ended up.
The unhappiness was due to the fact that a major part of the series still wasn't confirmed — and that's how Jack Pearson ends up dying. We know a few pieces to the puzzle, but we're not truly sure how his untimely death occurs. Or how it's his daughter Kate's fault, as she currently believes.
Since it seemed like there was a lot of buildup to this moment, fans were a little disappointed. That's why Mandy Moore, who plays Rebecca Pearson, decided to pipe in.
She starts with some incredibly flattering words about Milo Ventimiglia, which is incredibly sweet. These two seem to be super fond of each other in general, which definitely helps their on-screen chemistry!
But, nobody's doubting his work on the finale. Ventimiglia, as always, was truly fantastic. It was the episode construction that people seemed to doubt.
"For those somehow frustrated with the finale not revealing how Jack passed, I would encourage patience. Otherwise you might be watching the wrong show," Moore wrote.
Moore also made sure to note that the scenes that were shown were definitely important. And yes, it'll all lead somewhere.
"The story deviated and ultimately landed on (I think) a more compelling question... what was the state of this relationship in the end? And as Milo so eloquently stated, let's focus on how the man lived!
She's got a good point.
While the episode didn't lead us to tears, as the big reveal episode likely will, it was definitely emotional. Jack and Rebecca ended up having the fight of the century, which was uncomfortable to watch.
But, it must be said — it was a little refreshing to realize that even strong couples have their moments of hardship.
While we don't know how Jack Pearson died, we do know that we're more excited than ever for the second season.