Here's where to buy Mandy Moore's polka-dot pumps (and cheaper options)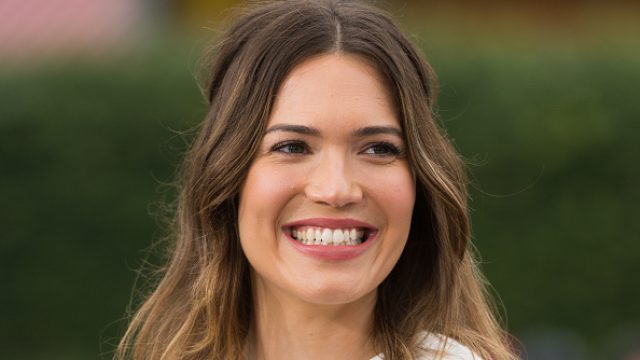 For those of us who love shoes, we know that a good pair can make or break an outfit. A beautiful pair of pumps or boots can take us to a whole new level, where we feel like the powerful, unstoppable goddesses we are. Even though we may have different tastes, most of us can agree on the power of a good shoe. This includes Mandy Moore, whose polka dot pumps are giving us major shoe envy and even more life.
A simple silhouette and bold pattern are a shoe match made in heaven — and Mandy knows it!
Mandy paired the pumps with drop-waist black trousers and a white blouse with a wrapped sleeve. The draping of the look keeps it modern, while the pumps add a little bit of vintage flair. The monochromatic outfit is pulled together by the shoes, which also add some depth to the color-blocked outfit.
Mandy kept her shoulder-length, brunette hair in soft waves and opted for simple, rosy makeup that makes her glow. This outfit is the perfect mix of casual and dressed up, and the best part is that it looks cozy!
We love that the shoes are the hero piece of the collection. In case you want to buy these pumps, or some that are similar, we've rounded up a few pairs to help you with just that.
Stella Luna "Petit Pois Ankle-Strap Pump"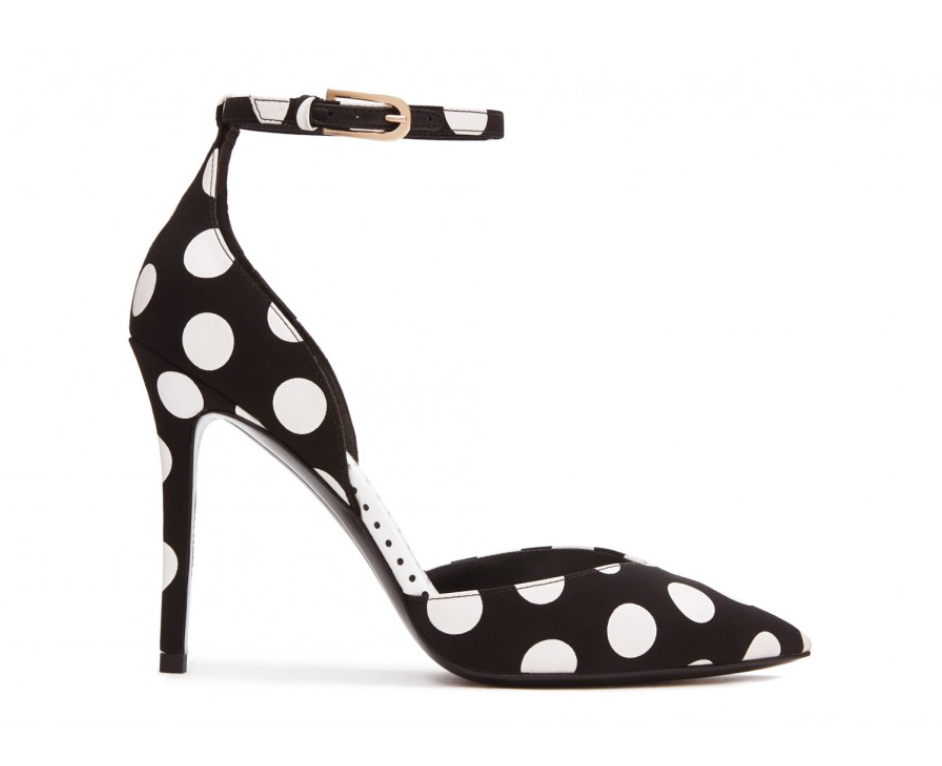 Buy here for $330.74. 
Neiman Marcus Last Call "Verity Polka-Dot Bow Pump"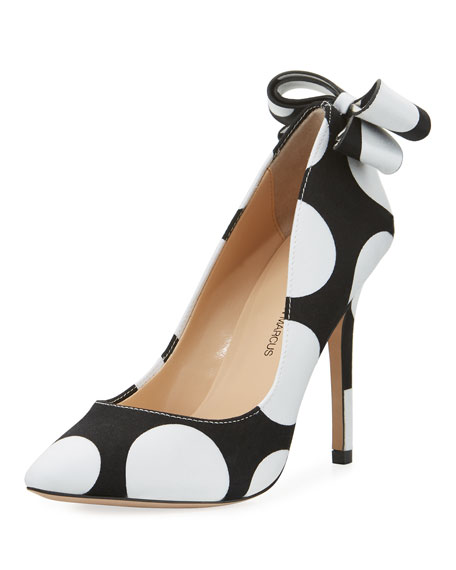 Buy here for $129. 
Yoox "Prezioso Pump"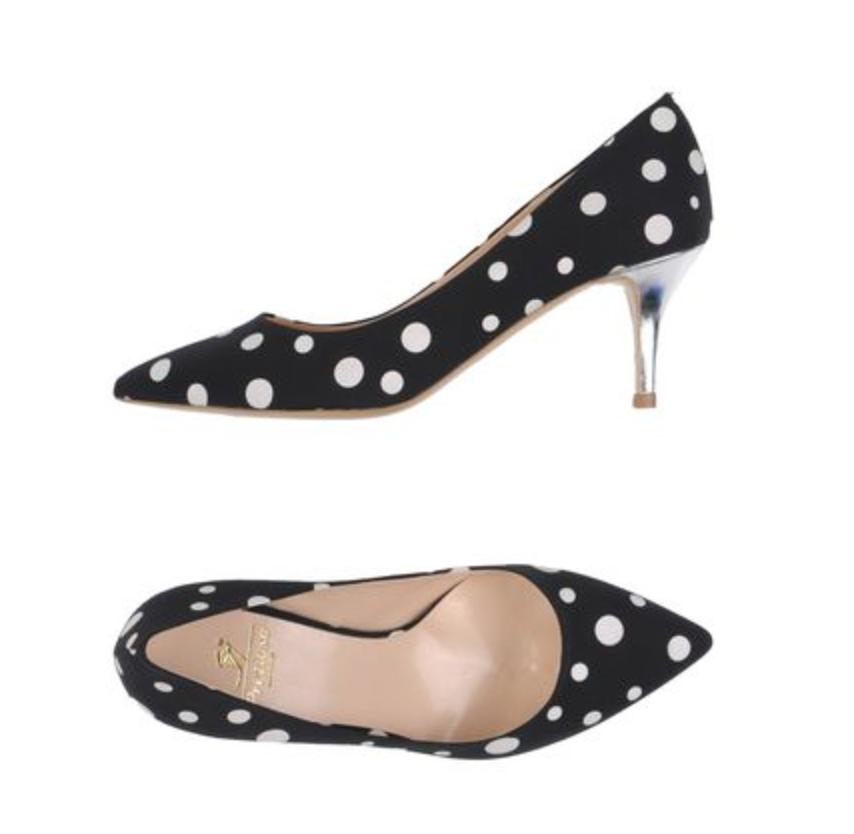 Buy here for $96. 
Nordstrom Kate Spade New York "Licorice Too Pump"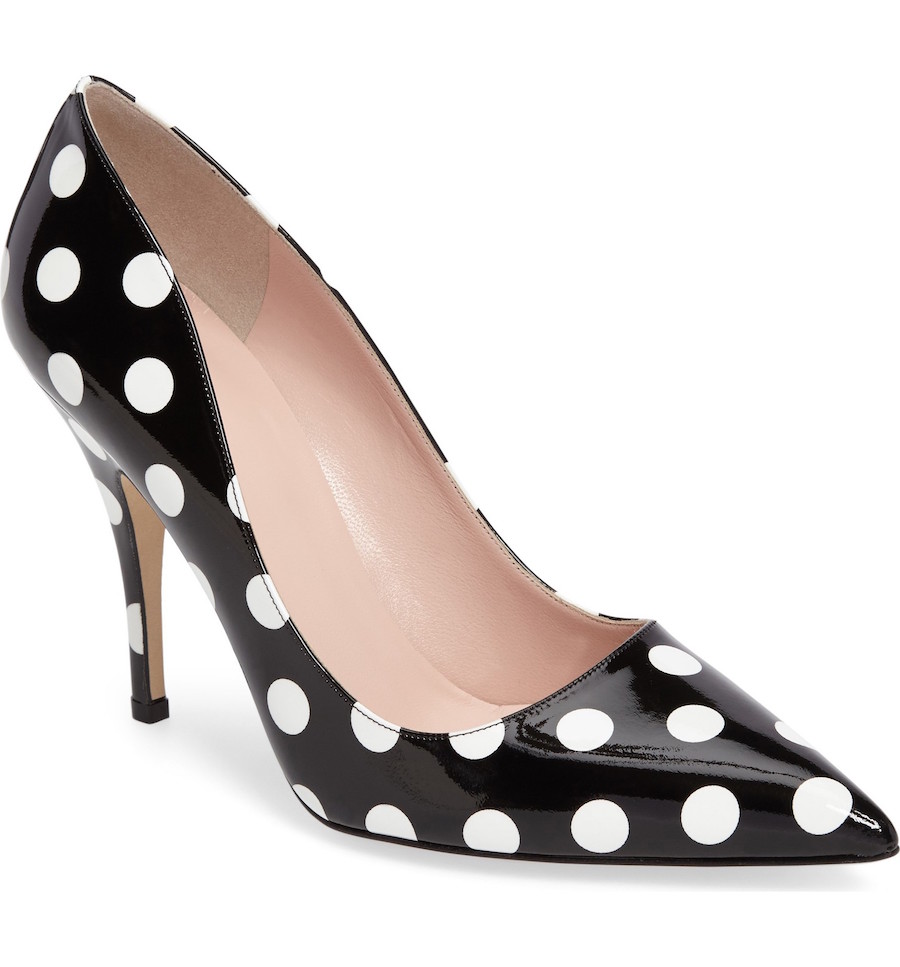 Buy here for $178.80. 
Off you go, polka-dot princesses!