Mandy Moore is a modern "Little House on the Prairie" character in this pinstripe dress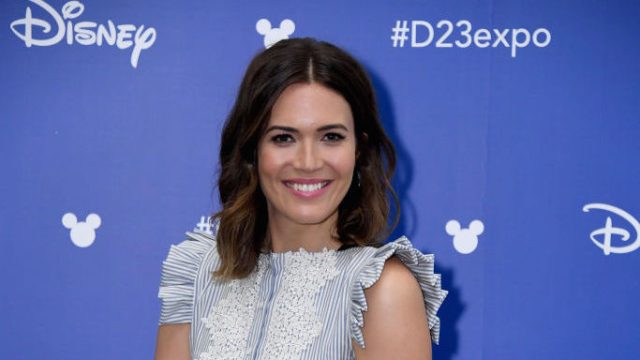 Whether or not you loved Little House on the Prairie as much as we did, there's one thing we can all agree on: There's just something so sweet about a prairie dress. Not only are brands like Coach and Gucci putting their own spin on the modest fashion staple, but they're elevating the sartorial impact of the dress with bold colors, textures, and silhouettes. It seems like celebrities are catching on, too.
Take Mandy Moore, whose blue and white striped dress is the perfect mix of Victorian sensibility (just look at that lace bib!) and prairie chic.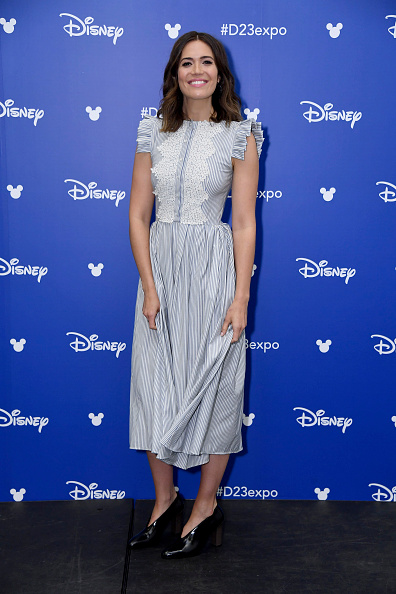 If there's one word you should keep in mind while wearing a bib dress, it's "commit." The style may feel dated, but fashion repeats itself and everything shabby chic is in right now.
We love the details on Mandy's dress; not only is there lace trim running down the center of the dress, there are also ruffled sleeves and the most subdued pinstripe print. Since the piece is finished in a calming, icy blue, it feels striking without being overwhelming.
By pairing this look with black v-neck heels, Mandy brings a darker element to the otherwise princess-esque dress.
We love the idea of wearing something this airy with a leather jacket and combat boots. After all, the prairie isn't always a nice place and being prepared for any and every situation is pretty vital.
Thanks to Mandy Moore, we'll be all smiles the next time we get to wear our prairie dress.