Mandy Moore officially knows how This Is Us will end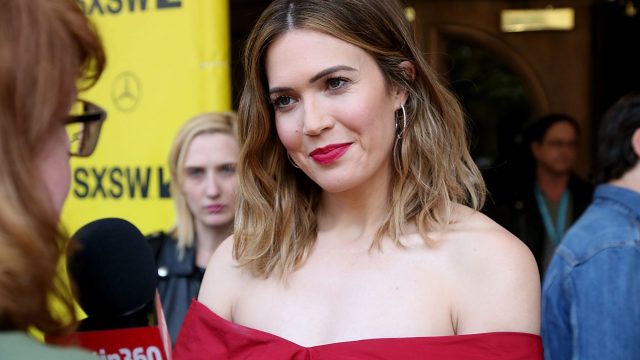 With the Season 3 premiere of This Is Us just months away, we've been spending way too many hours poring over the already-released set photos, theorizing about what could be next for the Pearson family. While most of the world can only speculate where the show will take us (and the Big 3), one cast member seems to have the full scoop. It turns out Mandy Moore, who plays family matriarch Rebecca, knows how the entire series will end.
When asked outright if she knows the ending of This Is Us on Jimmy Kimmel Live! Tuesday, July 24th, the actress nodded. "I do, yes."
"I think the ending will be very satisfying for people," she revealed. "I think it's very true to what the show evokes from all of us. People will feel their feelings."
In fact, Moore confirmed that the cast has already shot scenes from the series finale.
"There's no predetermined ending but I think [creator Dan Fogelman] has an idea in his mind of when he sort of sees the story ending and he knows how it ends," she said, "which makes me feel good as an actor and as a viewer."
"He knows where the story is heading," she continued, "I think just the nature of our show and the trajectory is that, you know, people are certain ages now, and perhaps they're just gonna keep getting older. So you're capturing content in the can now."
https://www.youtube.com/watch?v=xJlyPYKWsDg?start=210&feature=oembed
We're already preemptively sobbing. This Is Us Season 3 premieres on NBC September 25th. You should probably order Kleenex ahead of time, so we left a link for you here.