Mandy Moore is looking forward to motherhood, all thanks to her "This Is Us" character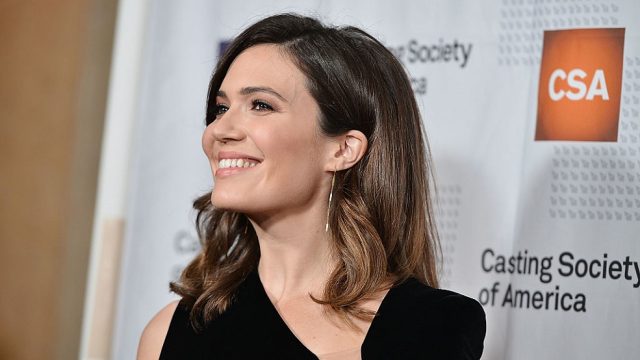 One of the reasons as to why This Is Us is so successful? People can relate to it. And, perhaps the opposite is true as well. For example, Mandy Moore is embracing the idea of motherhood all thanks to her character Rebecca Pearson, who was pregnant with triplets during the very first episode.
Fans know that Rebecca was a bit hesitant about motherhood for awhile, but managed to truly embrace the role after coming to terms the fact that her family would expand more rapidly than originally expected.
Since she had to lug around that pregnant belly (and multiple pairs of pregnant boobs, as we just learned the other day) obviously motherhood is sometimes on her mind — right?
"I feel a kinship with her. I was most concerned about was feeling maternal, not having children myself. But being part of a project like this definitely makes my ovaries start kicking," Moore said to E! reporter Marc Malkin.
Moore has been dating boyfriend Taylor Goldsmith, best known for the musical group Dawes, for about 18 months. It's unclear as to whether or not they've discussed children, but Moore did admit that the thought was on her mind.
"I want kids sooner than later," she admitted.
Fans of the show got to learn a little bit more about the day Rebecca went into labor during the last episode of This Is Us, including the moment where she realized that she could truly turn an ordinary house into a home. While the character has definitely exhibited a lot of faults, the love she has for her family has been apparent from day one.
The show was recently renewed for two more seasons, and of course, we're totally thrilled for the cast and crew.
We have a feeling that Mandy Moore will keep on learning what to do, and what not to do thanks to Rebecca. She's going to be an excellent mother someday, that's definitely for sure!