Mandy Moore opened up about her engagement, revealing that she wants an intimate wedding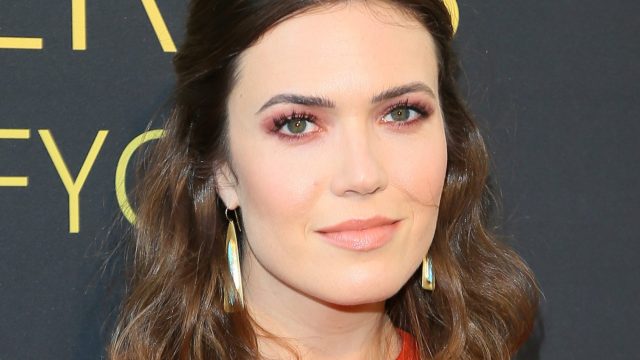 Sources have confirmed that Mandy Moore is engaged to partner Taylor Goldsmith. And although she's thrilled about it, Moore plans to keep her engagement relaxed and her wedding intimate. The This Is Us star opened up to Us Weekly about the big news and explained her reasoning for wanting to keep things chill.
"This is my second go-round," Moore said. She was previously married to singer Ryan Adams for seven years. "I feel like I eloped before and I think I'll probably keep it very small again. I've never been the girl that wanted to wear a white dress. No judgement, but it's not for me. I think it'll be just as small with family and friends."
Moore has already started practicing what she's preaching. She and Goldsmith's friends threw the couple a low-key engagement party after news of their engagement was confirmed around September 13th.
The singer and actress told Us Weekly that since the announcement, people have been asking her about her relationship more than before. She said that it "doesn't feel any different" now that she's sporting a diamond ring. "It feels the same," Moore explained, "which I guess is how it should be."
If anyone was worried about whether Goldsmith has the This Is Us cast's approval, Moore's onscreen husband, Milo Ventimiglia, and their costar Sterling K. Brown both gave him the okay to marry their Mandy while appearing on Ellen recently.
Although, Ventimiglia wasn't too thrilled that Goldsmith didn't ask for his blessing. But it's water over the dam at this point.
https://www.youtube.com/watch?v=t_mbwn3bO_o?feature=oembed
Congratulations to Moore and Goldsmith on their engagement! No matter how big or small their wedding ends up being, we know it will be absolutely perfect.