Mandy Moore just wore her alleged engagement ring on the red carpet, and it's so sparkly
Mandy Moore may have some big news to share, but she hasn't come out and said it yet. However, Mandy Moore may have just debuted her engagement ring. The This is Us actress walked the red carpet for the Entertainment Weekly's pre-Emmys party yesterday. She was stylish in a beautiful black sequined gown, paired with a cropped turtleneck sweater. She also accessorized her look with black sandals, a red clutch, and drop earrings. And, most importantly, a sparkly diamond ring on her left ring finger!
That ring stole the whole look.
While a ring like that usually means an engagement has happened, Moore hasn't confirmed if it is indeed the ring. She has a right to keep it private, but inquiring minds are curious. We're hoping for more details soon.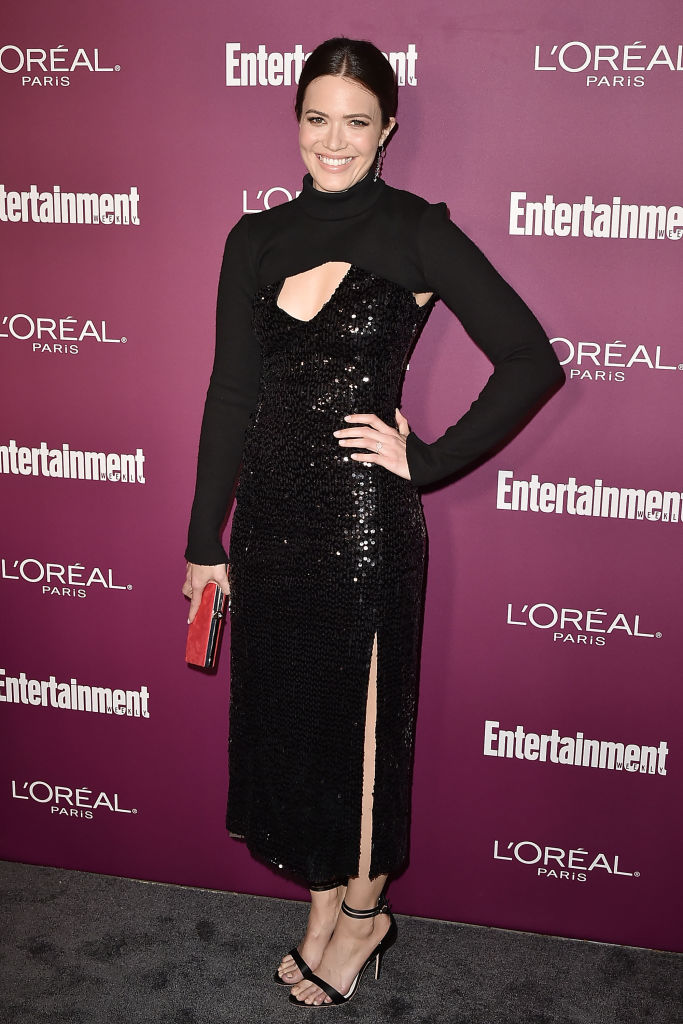 It seems like Mandy Moore is rocking a ring with a pink-hued center stone surrounded by multiple clear diamonds on a silver band setting. Absolutely gorgeous! And super sparkly!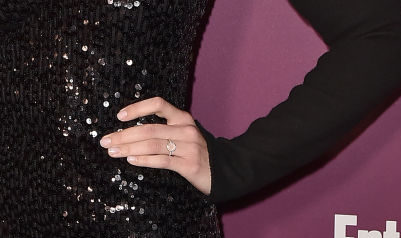 Let's zoom in.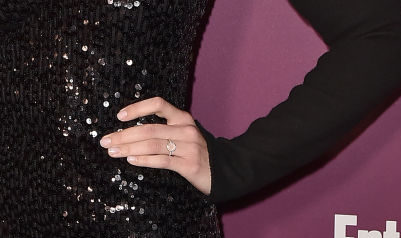 Sparkly!
Moore has been dating Taylor Goldsmith for two years. So it's definitely possible that it's an engagement ring. Brit & Co. points out that Moore has also been spotted wearing the ring off the red carpet. Which could mean anything, of course. But we're suspecting that the couple has some big news.
What a cute couple!
It definitely seems in the realm of possibility. We hope that Mandy Moore confirms the news soon. And gives us a better photo! A nice close-up on that bling would be very nice. Along with more details about the wedding, of course. If they are engaged, that is. But even if they're not, we're still admiring that bling.