Mandy Moore's corkscrew curls look is the hairstyle you want to try in 2018
The year is almost over and maybe you've started making a few resolutions for 2018. If you've been itching to try a different hairstyle for the new calendar year, Mandy Moore just gave you the inspiration you need to up your game.
Mandy, who's the new face of Garnier, hit the red carpet and had heads turning thanks to her wavy 'do. We're used to her This Is Us character making us crave vintage style, but this look is totally modern. And while in the past, Mandy has shared her love of unique, out-there skin care gadgets, her recent look is totally attainable.
We also loved Mandy's all-black-everything ensemble at the celebration for the 75th anniversary of the Golden Globes, but we really couldn't stop staring at her hair. We'll get to her outfit in a minute, but can we just talk about these locks for a second? The actress skewed bone-straight tresses for loose corkscrew curls that come off as effortlessly chic. It's a look that's both youthful and fun, but also a grown woman style.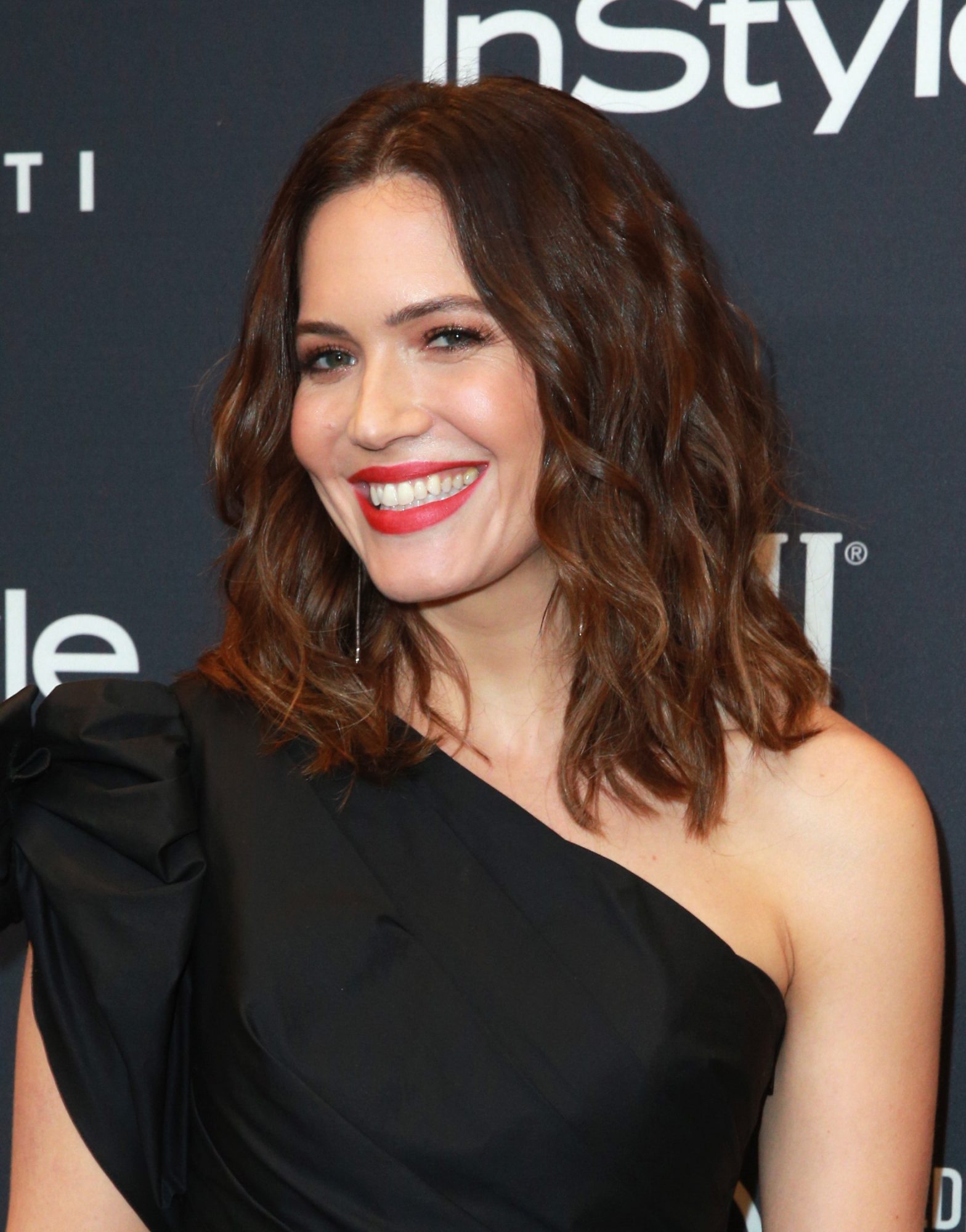 Mandy contrasted her chic hairdo with a slightly edgy ensemble. Though her outfit is monochromatic, it's far from boring and features subtle details. The one-shoulder top has a hi-low hem and peplum waist. Plus, Mandy upped the edge with the addition of leather pants.
Love the mix of textures.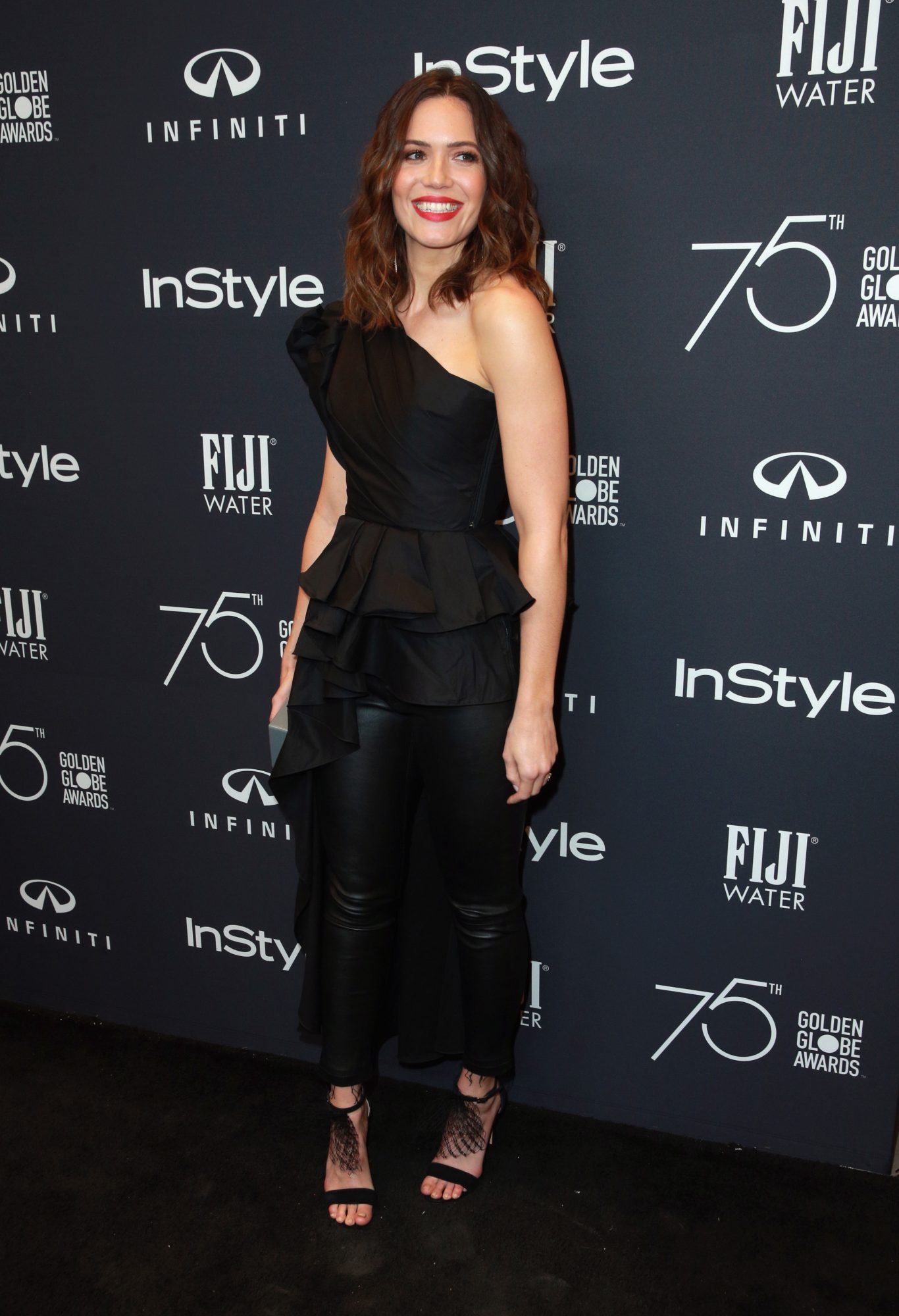 Just last month, Mandy shared on Instagram that she's the new face of Garnier. And in the process, she gave us a flashback of the different hair hues she's tried over the years.
Though Mandy has said she would probably never go blonde again because of the maintenance, we can't wait to see what textures she plays around with as time goes on.
Great hair is always a reason to smile.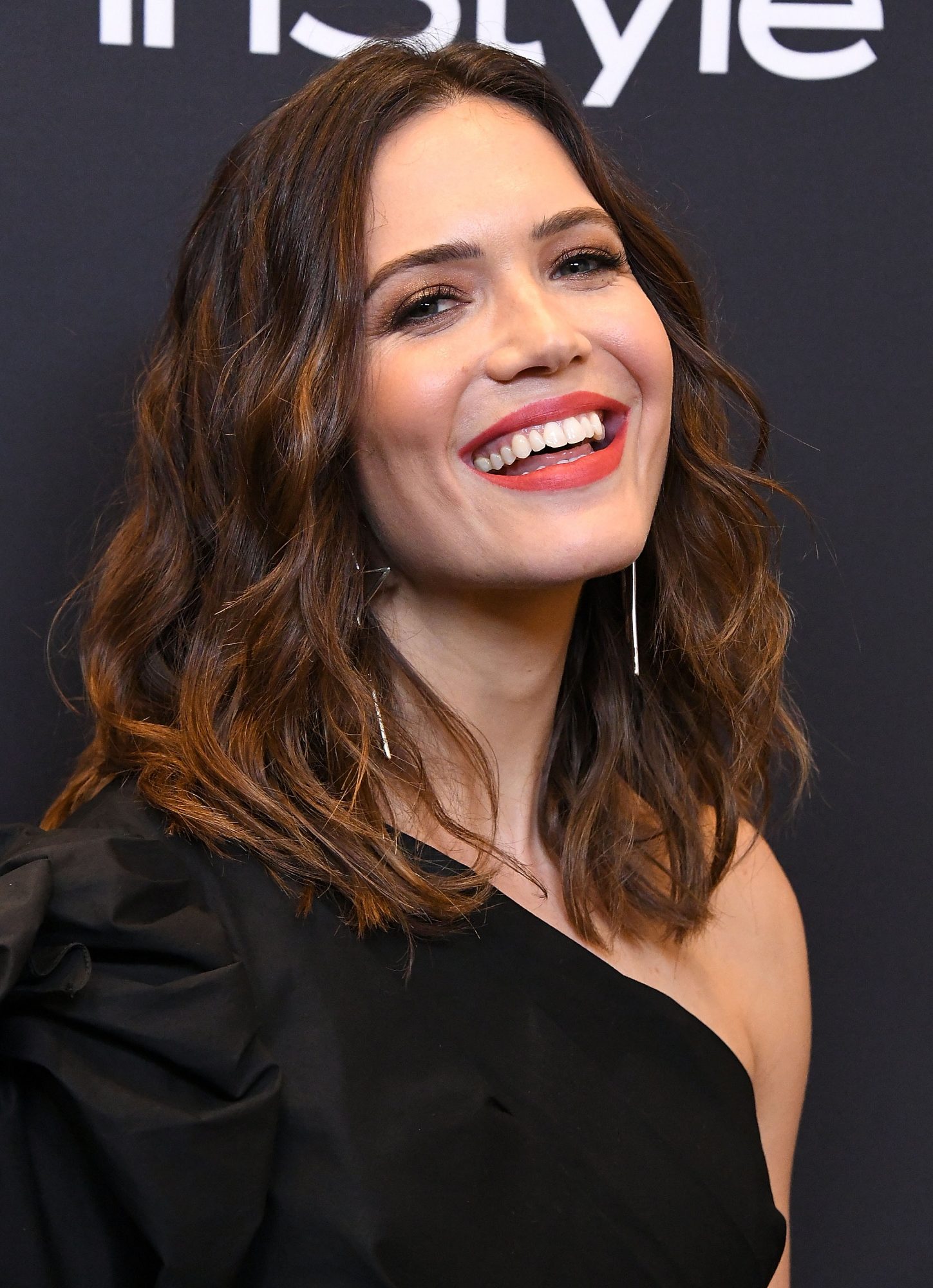 With award season almost underway, we're looking forward to more style moments like this.