Mandy Moore finally opened up about her fashion in the "Candy" music video
This Is Us star Mandy Moore has come a long way from her '90s pop icon days. Now that she's in her 30s, her style is seriously on point. To be fair, when she was 15 and singing her single "Candy," Mandy Moore's style was pretty on point for the time.
It was the '90s, after all, and almost every girl either dressed like or was trying to dress like Mandy in the "Candy" video. That being said, the style in that video is still profoundly '90s.
If anyone needs a refresher, take a look at the video below:
https://www.youtube.com/watch?v=NkVsJGl5d6E?feature=oembed
Now that we've left the heady world of cargo pants, portable Walkmen, and a seriously cool VW, let's come back to 2017. In a recent interview with People, Mandy reflected on her '90s outfit choices in the music video with a seriously good sense of humor.
She goes on to explain a lot of the style choices were definitely her own.
Like that ribbon around her arm?
All teenage Mandy Moore. She said:
"I give myself a bit of a pass, but there's like leather pants with fringe on them. In the 'Candy' video, I decided it was really cool to tie a leather ribbon around… that was my choice. There were some really questionable choices.
She goes on to cut herself some slack, saying:
"I started when I was 15. I had no idea who I was or what I was doing, and so there's a lot from that time period… I'd say between 15 and like 19, 20."
Here are a few photos of teenage Mandy on red carpets in the '90s and early 2000s.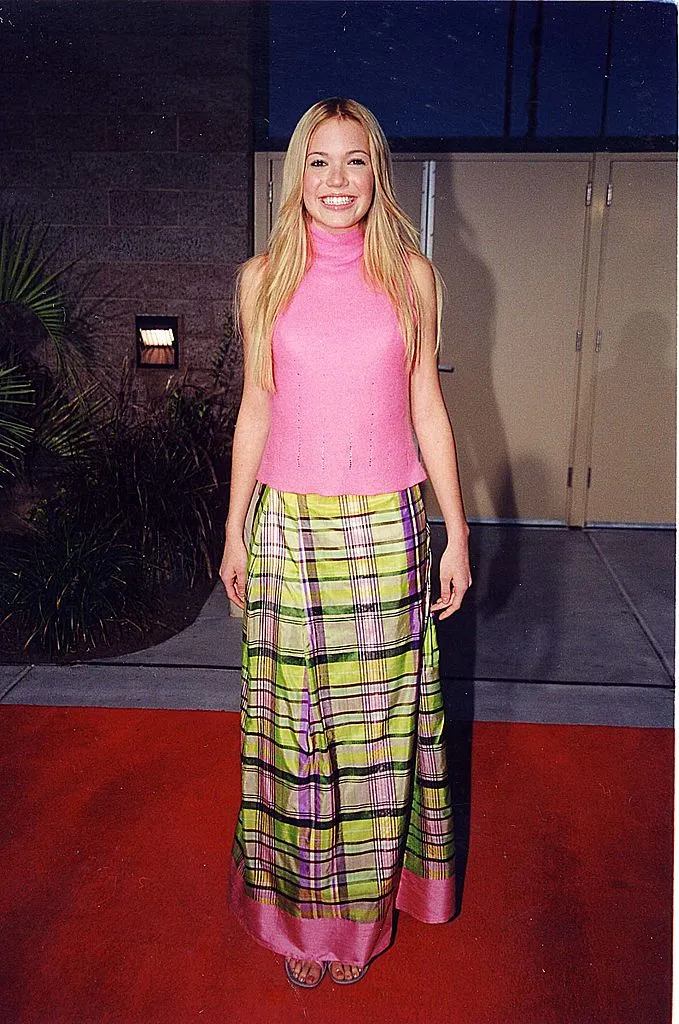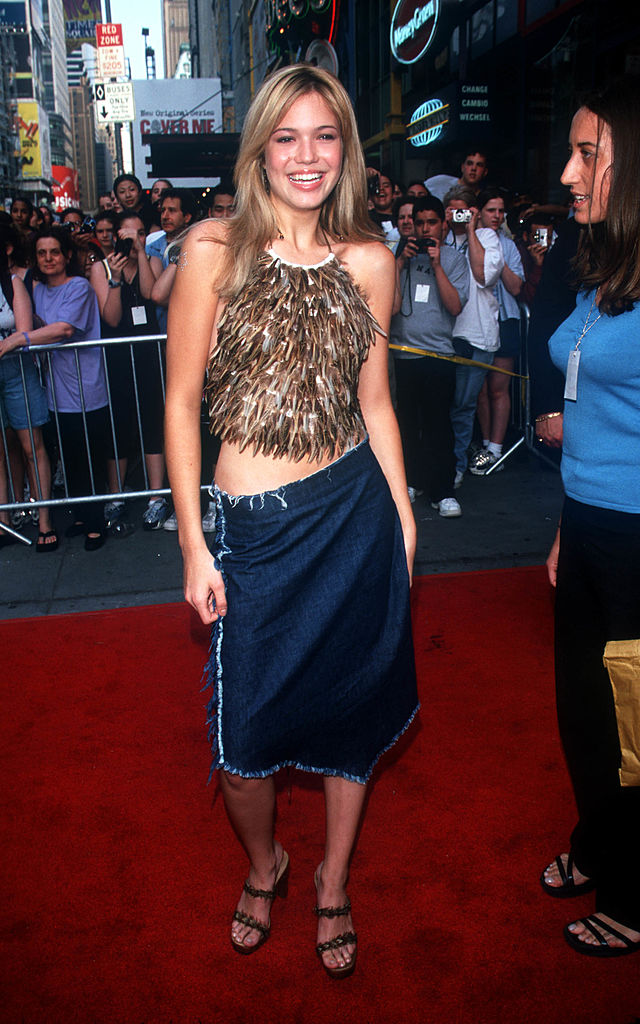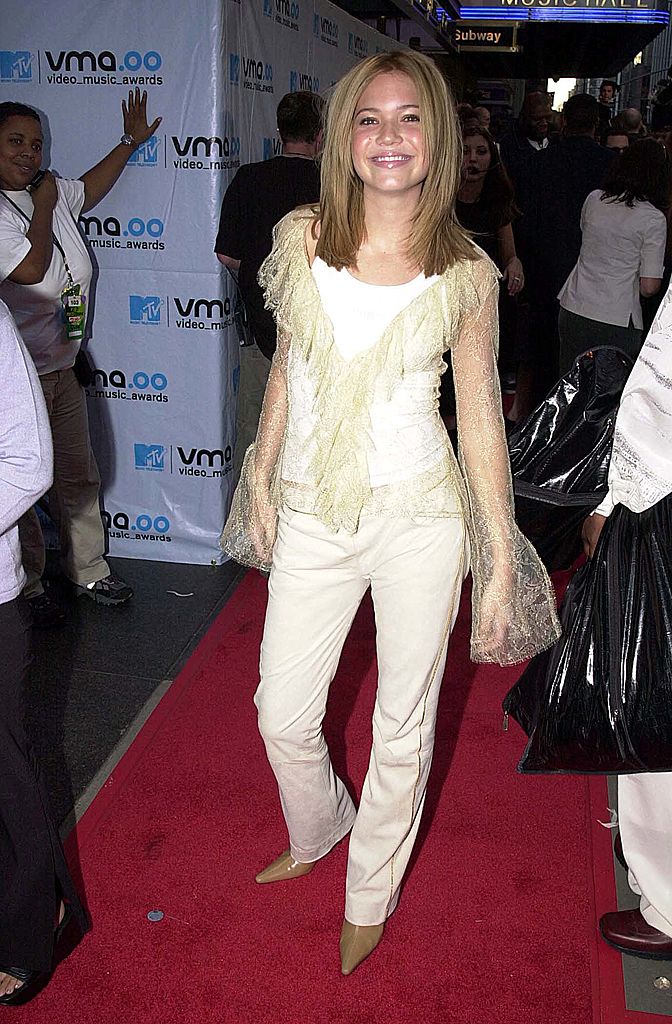 Mandy has also shared some other fashion moments from her past on Instagram:
Thank you for sharing all your fashion history, Mandy Moore. Even at your most intense '90s moments, we think you look adorable.