I tried this Mandy Moore-approved CBD body lotion, and it helped relieve my chronic pain
Roll your eyes at me if you will, but I'm probably the only person on the planet who hasn't watched a single episode of This Is Us, despite seeing the endless reaction GIFs on Twitter. However, that hasn't stopped me from fangirling over one the show's stars, Mandy Moore. Not only did she play Rapunzel in Disney's Tangled movie but she's the pop princess I hold dear to my heart.
In an age of dueling pop princesses back in the early '00s, Mandy Moore spoke to me more than Jessica Simpson and Christina Aguilera. She was the girl-next-door type that I related to. Trust me, I know all of the lyrics to "Candy" by heart, and I still remember crying my eyes out watching A Walk To Remember. With that said, I am very much a Mandy Moore fan, which is why I wanted to try out one of her best beauty hacks.
According to Refinery29, Mandy Moore combats her aching feet by using cannabis oil found in the Lord Jones Pure CBD Body Lotion ($50). It's a celebrity favorite, and other stars like Jaimie Alexander and Olivia Wilde can't stop talking about it either. Lord Jones has a big presence on Instagram and the brand is known for its CBD-infused edibles that look like fancy desserts (we're talking chocolate espresso chews).
And right now CBD oil is one of the most buzzworthy beauty ingredients, and celebrity facialist, Ildi Pekar, claims that it's worth the hype. She explains that the hemp-derived oil reaps a ton of anti-inflammatory benefits when used topically, especially since it contains a powerful antioxidant and omega-rich formula.
Pekar tells HelloGiggles:
"With strong antioxidant properties, CBD oil is an ideal way of reducing inflammation in the skin. Also, a very important note to highlight is that CBD contains no THC. There are no psychoactive effects with this ingredient. It is pure medicinal benefits only."
However, being that CBD is not regulated or approved by the FDA, medical experts like Dr. Ruth Celestin note that it's important to be cautious of any product claims. Celestin, a board-certified plastic surgeon and the owner of Celestial Plastic & Reconstructive Surgery, tells HelloGiggles:
"I believe that it is safe to think of this substance like we do the broad category of vitamins and herbal supplements, which are not regulated or approved by the FDA. Therefore, the claims made about their benefits aren't always backed by rigorous scientific research."
To see if the Mandy Moore-approved Lord Jones Pure CBD Body Lotion was the real deal, I tested it out to see if it would make any impact on my pains and aches.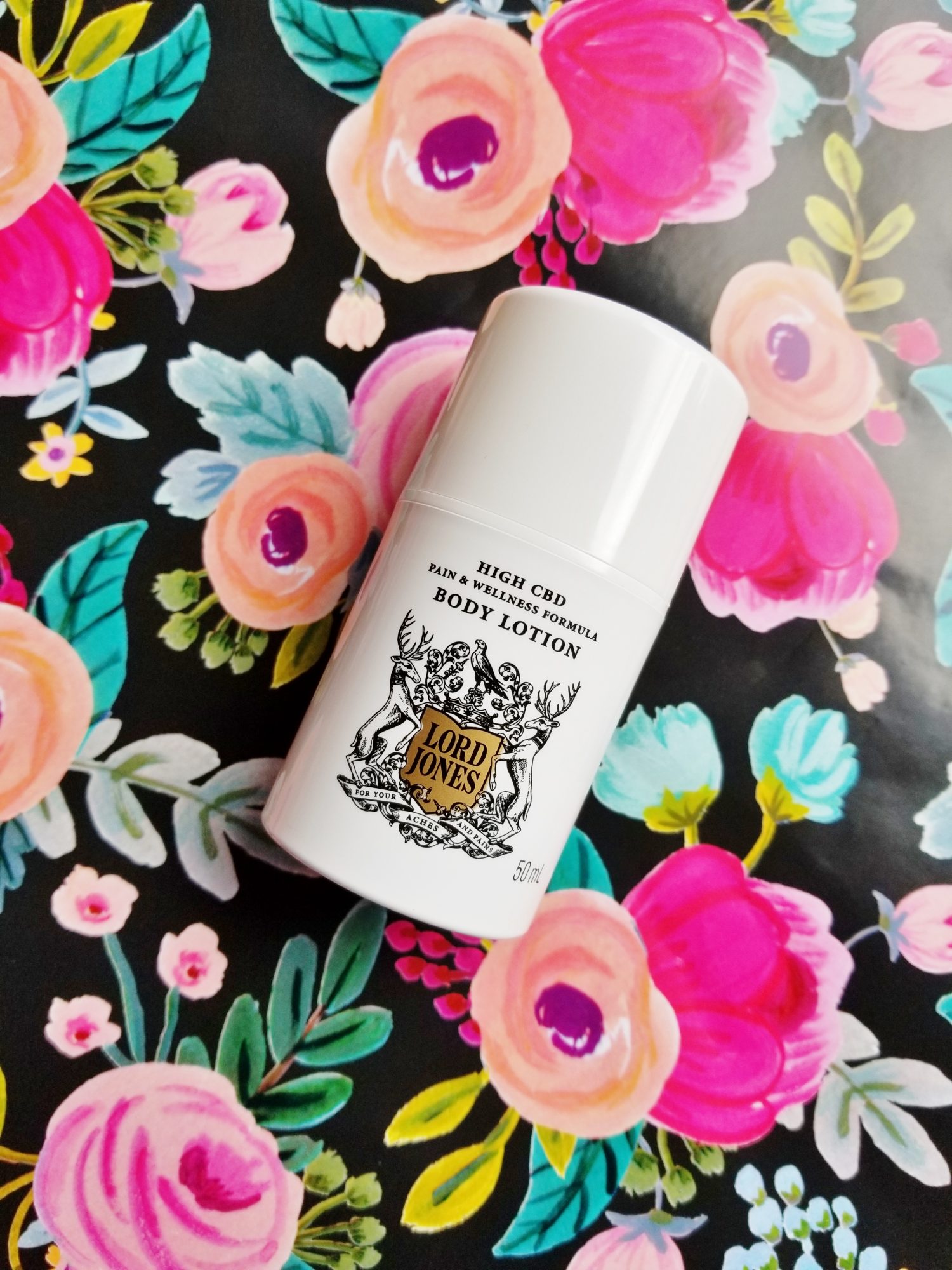 When the Lord Jones Pure CBD Body Lotion arrived, it was hard not to fawn over the product's impressive packaging. The beautifully-designed crest and bright green box looked like it was made for royalty, which instantly spoke to my inner glamourpuss. But despite the swoon-worthy design, I wondered if the product was actually worth the hype.
The first day I tried it, the lotion helped relieve my foot pain: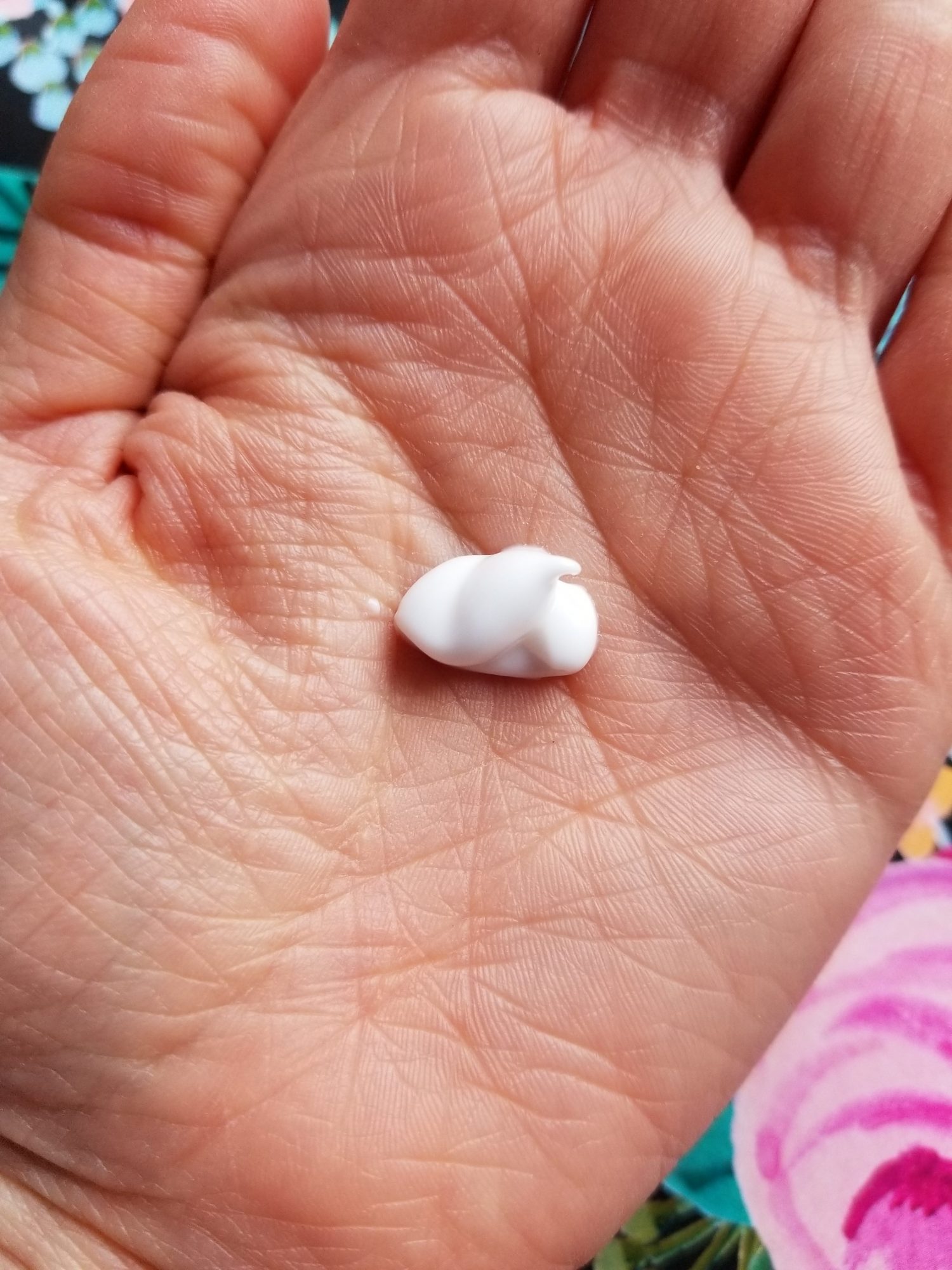 Upon using the lotion for the first time, I fell in love with its earthy and intoxicating smell. Being that CBD is derived from hemp, I expected it to smell potent. But that wasn't the case. If you like deep and mysterious aromas, this body lotion will speak to you. I'm secretly hoping the brand whips out a fragrance soon, because it smells THAT good.
But back to the product. I'm happy to report that the lotion helped with my pain management. Even though I don't wear heels on a daily basis, my feet tend to ache due to chronic pain and arthritis issues. While the lotion didn't cure my issues altogether, it did offer some relief from the usual pains I feel in my soles and toes.
The next day I slathered it all over my body after getting some muscle cramps:
https://www.instagram.com/p/BeOWulan5Tg
Given that I had a really great experience with the CBD lotion the day before, I liberally used it on my arms, stomach, and legs. While I still can't say it cured my pain altogether, it definitely alleviated some of mypain when I got muscle cramps.
Final thoughts:
https://www.instagram.com/p/BdyG6WGnrVj
I'll admit that I am no stranger to CBD beauty (I have a cannabis-infused lip balm on my desk), but I've never used a topical lotion like the Lord Jones Pure CBD Body Lotion. It smells great, and it gives me temporary relief from my normal body aches. Again, it's not going to completely take away my chronic pain, but it's still nice to have a product that helps alleviate my aches. And for me, it's some much-need self-care time (something I need to work on).