Mandy Moore posted a '90s homecoming throwback photo, and we ALL had this hairstyle
Is this Mandy Moore's #FlashbackFriday post from her school dance…or is it ours? Moore posted an incredible throwback pic to her first high school homecoming dance in 1998, and that hairstyle she's rocking looks way too familiar.
In the photo, baby Moore rocked a sparkly, black dress with that classic '90s high halter neckline and pale-blue eyeshadow, and she topped her look off with those all-too-familiar gelled tendril bangs that were ~the lewk~ in the late '90s. Why, oh why, did we ever think they looked good?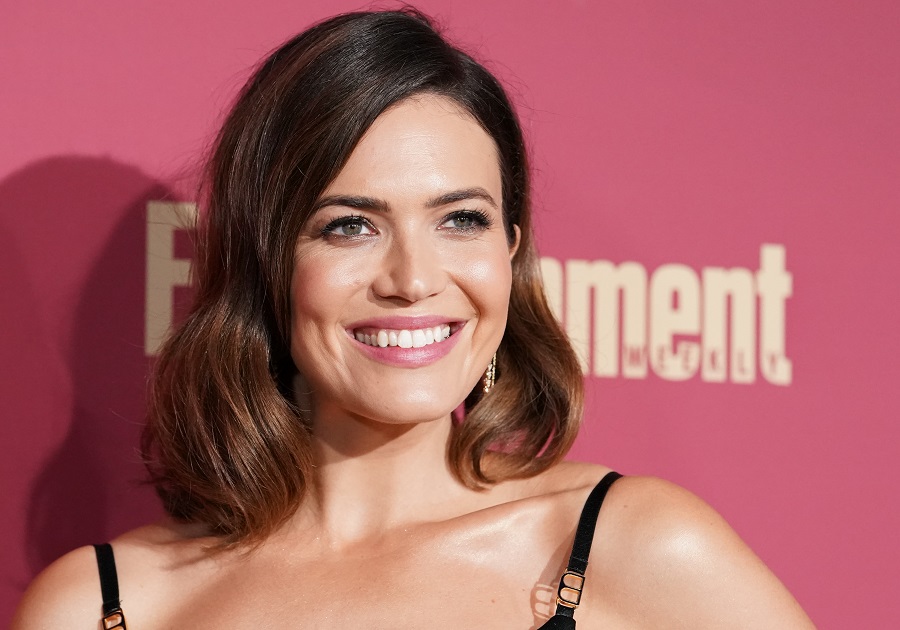 "And yes, someone was paid to make my hair look like that," she continued.
Girl, we feel you. Because at one point or another, we, too, paid someone to slick our outgrown bangs into two distinct (and often crunchy) tentacles—ahem, tendrils. If you couldn't put an eye out with your gelled/hair-sprayed bangs, you were doing it wrong.
"Oh my gosh—the two longer pieces of hair in front with a slicked back pony tail was my JAM," one person commented on Moore's post. "Wonder if the VSCO girls will bring back that 90s trend?!?" Actress Amy Landecker added, "Oh my. The whisp towers."
"Oh man I remember those hair days," another commented. "Just the two bits please, rest scraped back for a headache."
No matter what you called them, if you were fashionable in the '90s, you sported the tendrils. As Moore will tell you, that's just a fact.
We're not sure if this look will ever come back into style, and we can't really say that we hope it does. Some things are so iconic that they're better left in the decade from which they came. Agreed? Agreed.