Ariana Grande's manager released a statement explaining why the One Love Manchester concert will happen despite the London attacks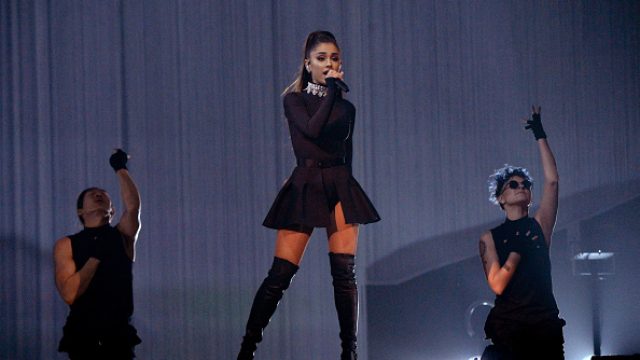 Everyone is still reeling about last night's London attacks, especially since they come so close to the Manchester incident a few weeks ago. Despite last night's atrocities, Ariana Grande plans to go ahead with the benefit concert One Love Manchester. Her manager, Scooter Braun, released a statement via Twitter explaining the singer's decision to go forward with the concert.
Braun's words are as courageous as the singer herself. She has been clear about how she feels in light of all the attacks. And this statement is right in line with that.
Since the attacks at her concert, Grande has been open about giving love and support to the victims of the bombing and paid expenses for those affected. She also visited injured fans in the hospital. She posted some of the snaps to Instagram with the simple caption, "I love you."
Braun's statement, and the decision to move forward with the concert, is further proof that love and kindness should win in the end. Grande and the other performers have decided not to be afraid in the face of such violence and destruction.
Braun's statement assures that it's not just Grande who is dedicated to One Love Manchester.
He states, "All artists involved have been unwavering in their support this  morning and are determined to carry on with the show." Justin Bieber, Coldplay, Katy Perry, Take That, Pharrell Williams, Niall Horan, Miley Cyrus, Usher, Robbie Williams, Little Mix, and The Black Eyed Peas are all set to perform in the the concert. 
Braun's statement confirms everyone is still on board. It's such a relief to know that the show will go on. As he says in his Twitter post, "Today we stand together." In times like these, we have to show love and kindness for those in need, and the Manchester One Love is a comfort to us all.