This man transforms himself into 'Game of Thrones' characters – Yas Khaleesi!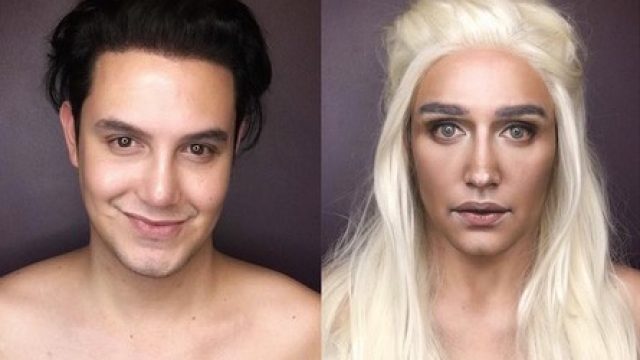 Actor and TV host Paolo Ballesteros is a pretty handsome guy, which is why it's so impressive that, using only makeup, he can transform his look into that of a beautiful woman.
But while he originally focused on changing his look to resemble female celebs, the GoT fanboy hit a whole new level when he started doing makeup transformations into the incredible female characters on Game of Thrones. Seriously — it's like his whole bone structure changes.
With over 1.7 million followers on his Instagram, Paolo's face should be pretty well-known, but we can't stop marveling about how it disappears into someone else's right before our eyes…with only makeup!!
So far, he's done Daenerys Targaryen, Brienne of Tarth, both Arya and Sansa Stark, Melisandre, and Margaery Tyrell.
Paolo even managed to catch the attention of Lena Headey herself when he stepped into the role of ruling Queen of Westeros.
false
With skills like this, Paolo could step right onto our TV screens, and we're honestly not sure we would even notice the swap right away.
Hey, Paolo: Just one question. Could you teach us? Like, everything you know? Thanks!