This man surprised his wife with their engagement and wedding all in one night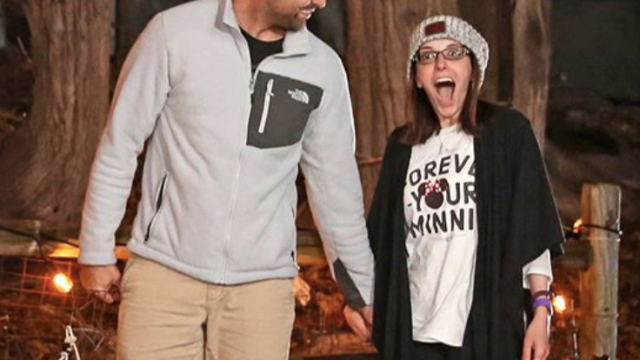 We've heard of surprise weddings where guests think they are attending a birthday bash and then, bam, it's a wedding. And typically engagements are a surprise to the person on the receiving end of the ring. But have you heard of a surprise engagement/wedding all in one night that only the bride doesn't know about? Danny Rios wanted to surprise his girlfriend with a proposal and a wedding to take the stress of wedding planning off her plate as she struggles with lupus.
"Nicole kept on saying how she wanted to have people over for an engagement party and then surprise them with a wedding so I knew she was OK with a wedding in the backyard," Danny told ABC News. "I know it's a battle with her illness already and when anything comes up she gets stressed out about it."
Nicole was set on planning a surprise wedding one day, but she had no idea that her husband-to-be had taken it into his own hands.
"I didn't think we'd even be getting engaged for at least a year," she revealed in the same interview.
Danny even bought and tailored a wedding dress to surprise his wife with on the big day. Cue the collective "awwws."
The couple had just returned home from a vacation together on December 8th, 2017 when Nicole saw that the backyard was set up with twinkle lights. First, Danny proposed, which was enough of a thrill, and then two hours later, they were married.
"Danny said, 'You know how much I love you and if you want we can do this tonight. All of our closest friends and family are here,'" Nicole recalled. "He told me to turn around and a dress and tux were hanging there."
Wow, get you a man who can do both (plan your proposal and wedding).