This man dressing up like his cat's favorite toy didn't go as planned and we are cracking up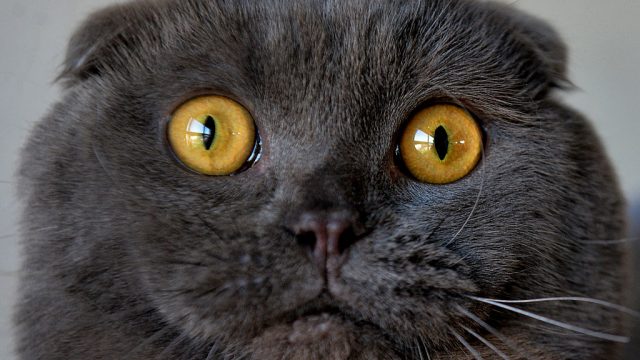 The love between a cat owner and their cat is both beautiful and confusing. Prime example being a man who dressed up in a shark toy costume because it is his cat's favorite plaything. The effort this man displays to make his cat happy is unbelievably beautiful. His cat freaking out and running away — as soon as he comes near it — is confusing. As a result, dog owners everywhere hugged their beloved canines closer and the battle of whose "pet-lationship" is best rages on.
Jeff Cerulli set out to make his cat's day by donning a tribute to Peeps' number one hiding spot — a shark-shaped hideout. Peeps promptly sprinted out of the room like a bullet. No heartwarming bonding session in sight for Jeff!
https://www.youtube.com/watch?v=Wsg1rwnr9mM?feature=oembed
Did Peeps' reaction surprise anyone? No. Cats, unlike dogs, give out their affection sparingly. Jeff explained in an interview with The Dodo:
"They aren't going to overwhelm a stranger with love. Most of the time they just have a bond with whoever takes care of them. That is kind of what makes cats more interesting than dogs. When they start loving on you, you feel special. It's like when you are in middle school and some girl starts talking to you."
Dogs, on the other hand, will shower their owners in tail-wagging affection from day one.
  Jeff was quick to point out that after the cameras stopped rolling, Peeps came back into the room and rubbed up against him as usual. The image of Jeff sitting on his bed dejected was mostly for comedic effect.
The battle between cat owners and dog owners may never cease, but the love they have for their pets is also never-ending. Pet owners will continue to shower their animal children with love and toys until the end of the world.