This man was seen running to the airport carrying only mistletoe, and the Internet was ready for "Love Actually" IRL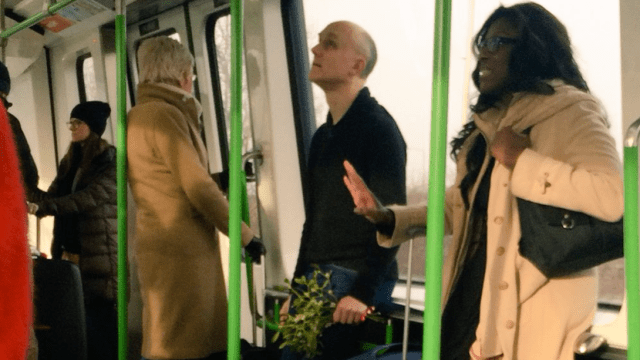 Imagine this: It's December. Your plane lands, you tug your carry on through the terminal, make it to baggage claim, to see your significant other/crush/love interest standing there waiting for you – with a bunch of mistletoe in hand.
Sound like something from a romantic movie? Thousands of Twitter users got Love Actually vibes too, which is why a photo of a man doing just that went viral.
"There's a man rushing to Gatwick north terminal with a bunch of mistletoe & nothing else. SOME LOVE ACTUALLY SHIT IS ABOUT TO GO DOWN," she tweeted.
https://twitter.com/udfredirect/status/812611811535101952
Her tweet earned more that 7,000 retweets, with thousands responding in support of the mystery mistletoe man. false false
Unfortunately, Chillman said she couldn't keep track of the man to find out what happened. "He then ran off at the other end, obviously in a rush to find someone," she told Buzzfeed.
But thanks to the internet, we know this story has a happy ending:
false
If that isn't the most romantic thing on this green earth, we don't know what is.