Mally Beauty's new "Frozen" makeup collection just launched, and it's a Disney lover's dream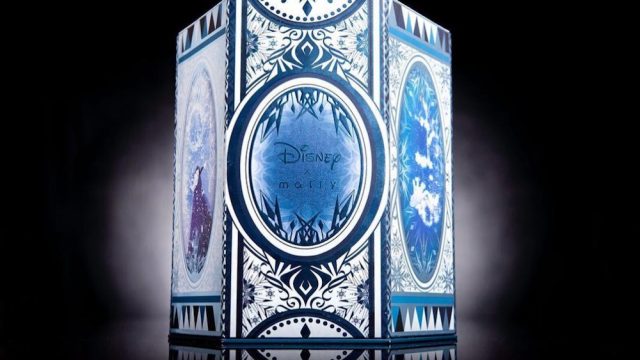 Although we are pretty sad that Halloween is over and done with, it's safe to say that holiday beauty releases are totally worth looking forward to, as brands like Mally Beauty are wowing us with new Disney-inspired products we can't stop drooling over.
You may have already heard that Mally Beauty has teamed up with Disney for a Frozen makeup collection, but just in case you haven't, know that this sure-to-be-impressive holiday line will feature shadows, liners, mascaras, lip glosses, and blushes. And even better news is that the collection is finally available today, so you'll totally want to get your wallets ready.
Featuring gorgeous packaging, makeup lovers will be able to choose products dedicated to their favorite Frozen characters. Anna, for example, finds herself on this gorgeous beauty buy, and we're loving the whole cameo design for sure.
But if you are more of an Elsa lover, or are looking for a way to channel your inner ice queen, know that this gorgeous Mally Beauty treasure won't disappoint.
But like all fabulous holiday beauty buys, this darling collection is limited-edition, so you'll want to get your hands on all the priceless beauty loot before it all sells out.