These are the men who wore all-black outfits to the 2018 Golden Globes
The red carpet at the 2018 Golden Globes is a little less red than usual. Many attendees opted to wear all-black ensembles in protest of sexual abuse and misconduct. Specifically, people are wearing black in light of the Time's Up and #MeToo movements.
The New York Times announced the Time's Up movement last week when hundreds of women in the entertainment industry signed an open letter in the newspaper announcing a plan to fight harassment and in order to support working-class women. The #MeToo movement was created 10 years ago by Tarana Burke and was popularized this past fall by actress Alyssa Milano in the wake of so many sexual misconduct allegations against powerful men in Hollywood and other industries.
At the 2018 Golden Globes, a slew of men chose to support women by championing these movements and stepping out in all black. Many attendees also paired their black outfits with pins reading "Time's Up."
Here are the actors who wore all-black at the 2018 Golden Globe Awards protest.
Chris Hemsworth
Justin Timberlake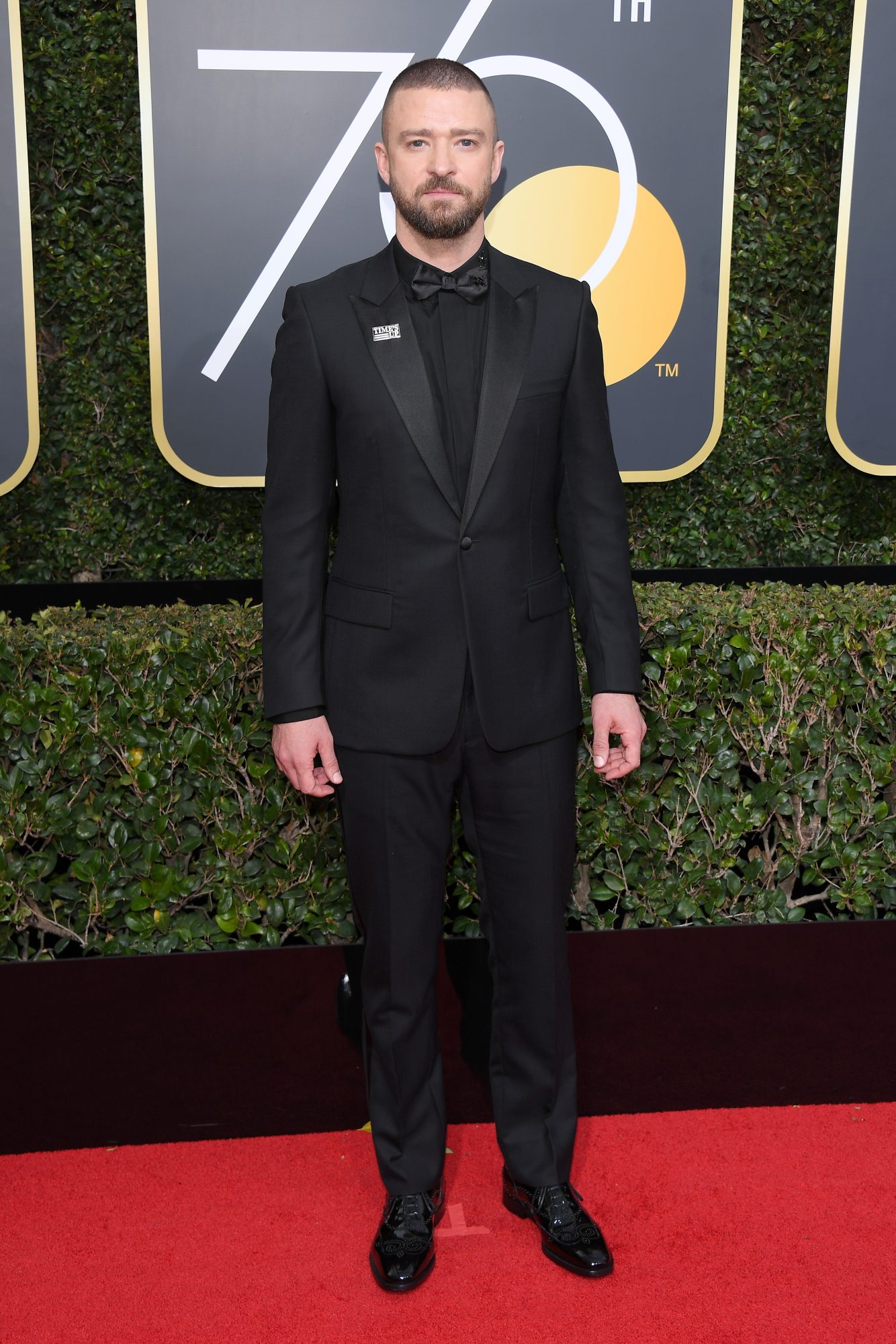 Edgar Ramirez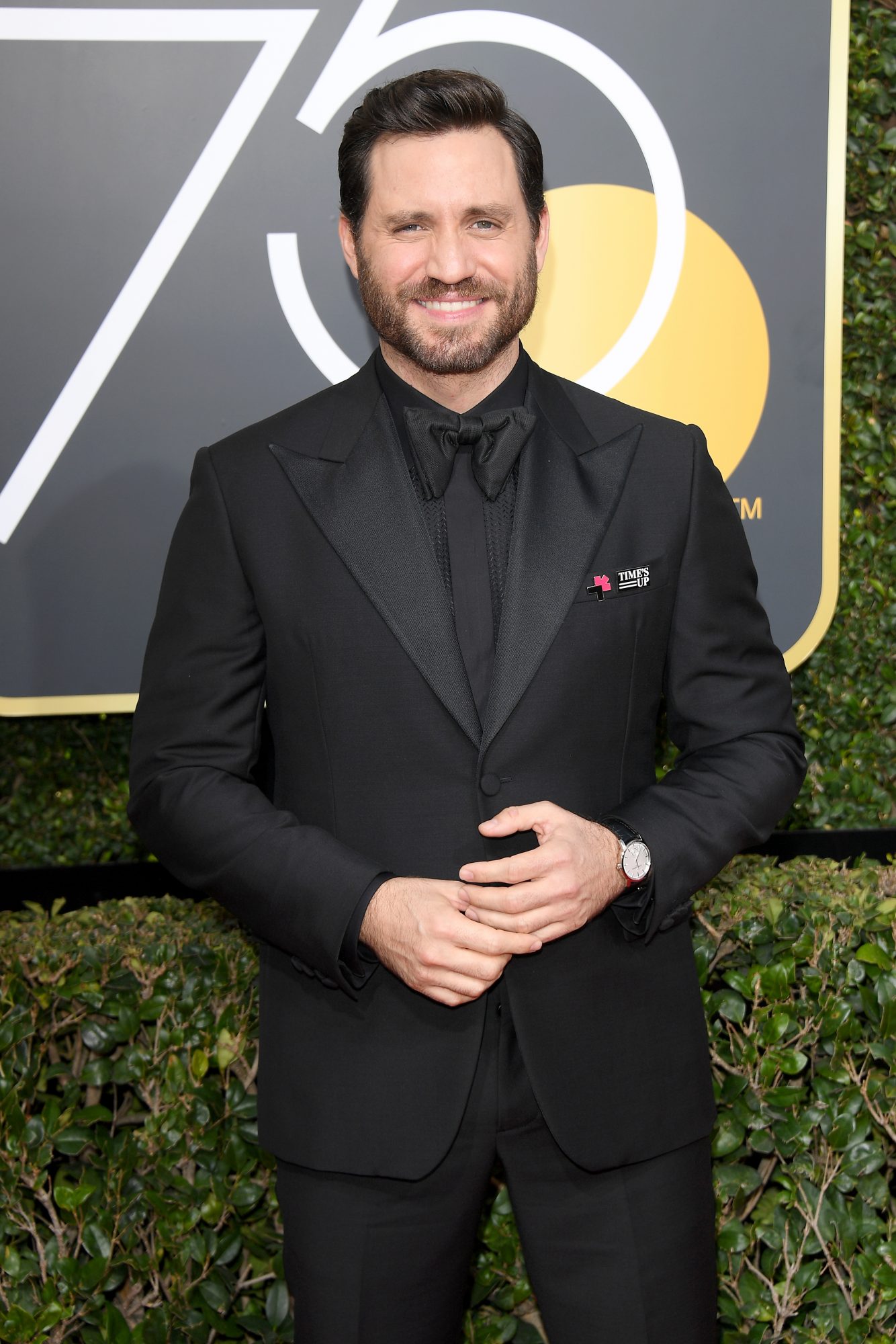 Kit Harington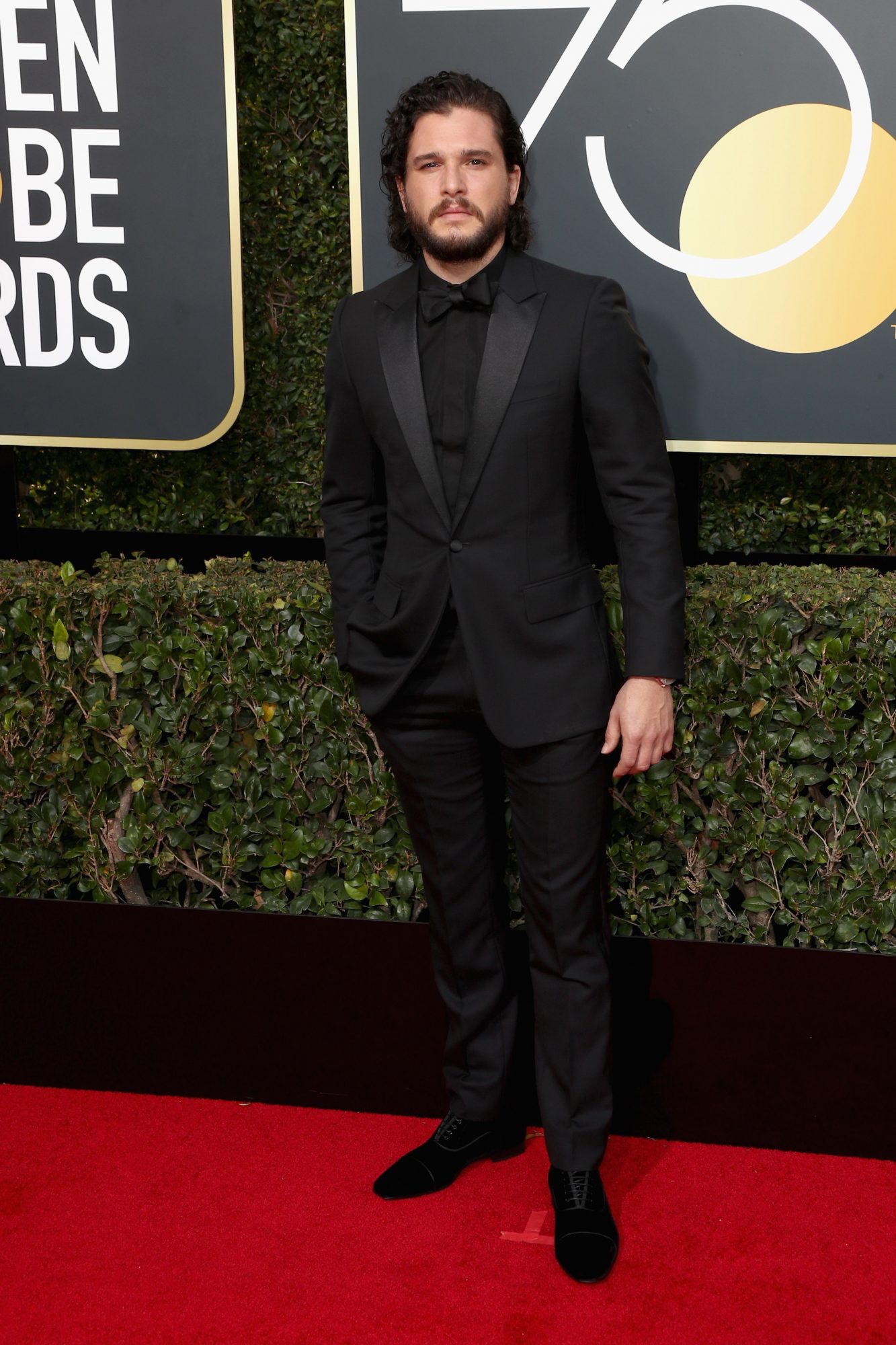 Nick Jonas