My parents got divorced, and this is how I am making my own divorce easier on my child
Who knew that six years ago, I would meet the man of my dreams, and exactly six years later, we would be in the process of getting divorced. Life has so many obstacles and nothing ever goes as planned — but one thing I know is that when kids are involved, you need to set aside your issues and focus on your children's happiness.
Growing up, I was such a happy kid. I always had a smile on my face, and tried to make to everyone around me happy. I was in middle school when my parents began to separate. I was heart broken.
My parents divorce couldn't have come at a worse time. I was in a new school making new friends -- and as if that wasn't hard enough, I was now coming home to a place where love no longer existed.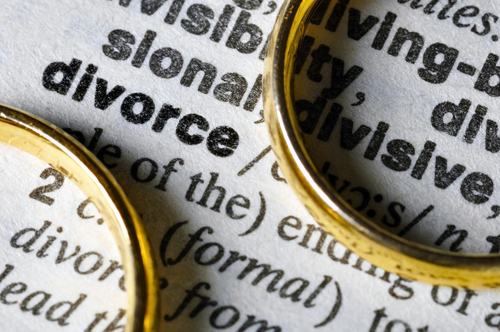 Once my parents' divorce was settled, my mom, sister, and I moved from house to house and I continued to move schools. It was hard, and while I can't easily describe the feelings I had back then, it felt like I was alone and no one understood me.
When I sit here now and look back at my parents, all I can think of is a lot of fighting and a lot of yelling. I honestly can't recall any good memories. As I got older, my parents -- although no longer married -- would still fight a lot, until my dad just stopped coming around.
It was awful. Eventually my dad met a woman and started his own life with her, and he started to forget about me.
Every single Hispanic girl waits for her fifteenth birthday when she'll have that father-daughter dance — but my dad wasn't around, My amazing stepfather was there, and he is the greatest person I could have in my life, but he wasn't my dad.
As time passed, he continued to miss more and more important occasions. Birthday parties, school events, weddings, baby showers, baby births — you name it, he missed it. Why? Why does my dad not love me?
Of course, I can't answer that question. But the only thing that comes to mind is that he would rather miss out on every part of my life than have to interact with my mother. And as an adult with my own child, I refuse to create that same toxic environment.
You see, now that my husband and I are in the process of separation, we are trying our best to set aside any issues we have so that our daughter won't have to go through what I went through.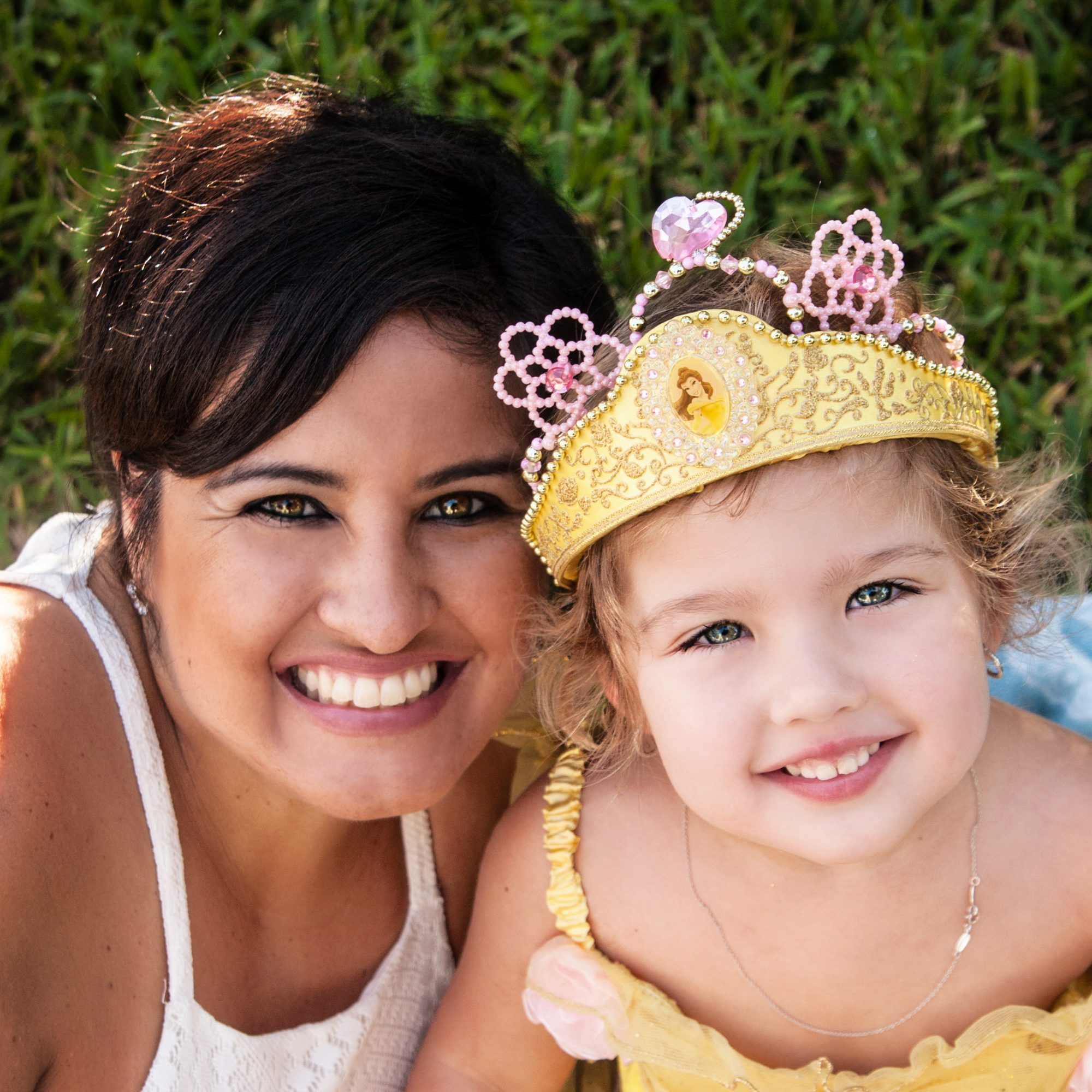 These are a few things that we are doing to make this transition as easy as we can.
We talked with our daughter — together.
When we decided it was time to part ways, my husband and I sat down and discussed our plan with our daughter for how life was going to continue — everything from punishments, to bedtimes, to routines, to social events. The main key in life is to communicate, and just because my husband and I are no longer together, that doesn't mean communication goes off the grid. If anything, it becomes stronger. So talk. Have a conversation with your ex about parenting expectations.
We participate in our daughter's life together.
We BOTH participate in activities with our child. For example, this past week was her birthday, and we BOTH went to Disneyland to celebrate our daughter. We will also trick or treat together. Our main goal is for her to always know mommy and daddy will be on her side. ALWAYS.
Still do things together as a family. Have dinner once a month as a family. Go to the park. Do things so that when your kids grow up, they'll be able to say "Wow, no matter what, my mom and dad were always making time for me together."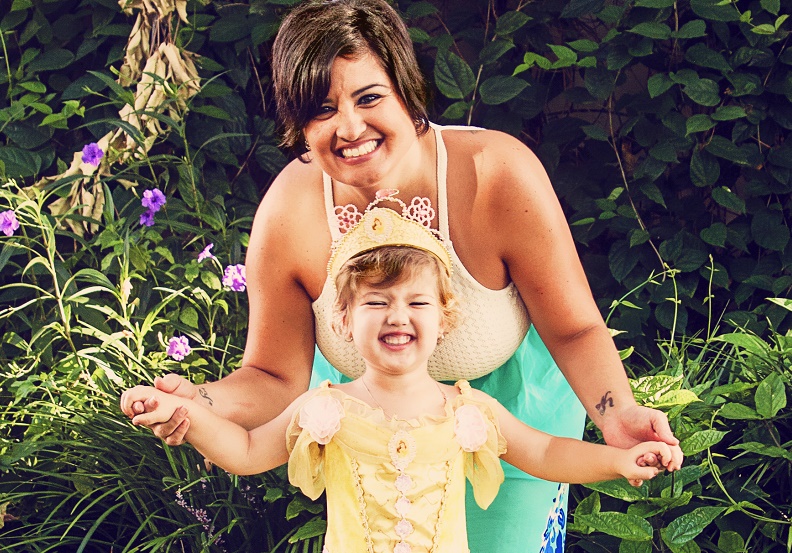 I don't let other family members negatively influence us.
Relatives will always have their opinions, but this goes back to communication. If  a family member has an issue with your ex, always communicate it to your ex. No matter what. The relationship is between you and your former partner, so you need to make sure to nip all issues in the bud before unnecessary problems start to arise. I don't know about your family, but mine loves to make a problem out of nothing, or get into my business when it isn't their concern.
We don't fight in front of our kids.
Keep arguments away from your kids. Don't fight in front of them; don't scream in front of them. If it is something you can't hold back, then take that sh*t outside. You're grown ups, so act like one in front of your kid.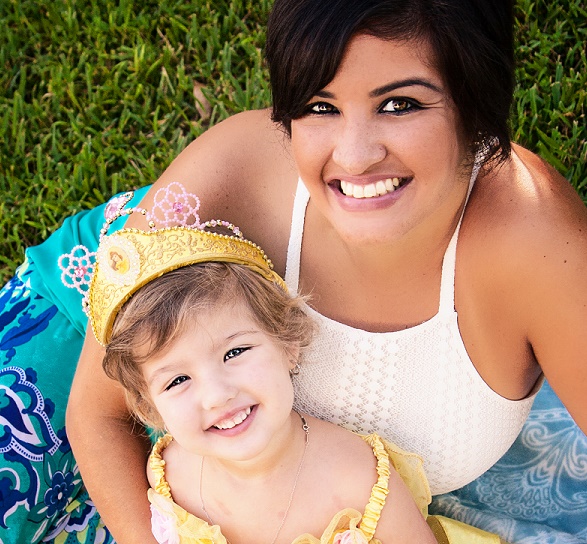 We LOVE.
Last, but not least, LOVE. Show your kid love. Tons of love. That is all they want. Shower them with kisses and hugs. Tell them how much you love them. Be there for them. Show up when you say you will, never miss a game, never miss a dance recital. BE THERE. SHOW UP. LOVE THEM.
Listen, I am not a professional here. But I really wish my parents did what my ex and I are doing at this very moment.
I can only live in the now. Tomorrow, whether we get remarried or have new significant others, I hope we will try to continue going down this route.
Jasandra Hopp is a mommy to a gorgeous daughter and three pups that drive her bonkers. She is a sarcastic, feisty Cuban who lives life embowering women to follow their passions and be the best version of themselves they can be. She is a lifestyle blogger (read her blog here), a runner, a cook, a nerd, a health and fitness junkie, a beach bum, an animal lover, and a soul searcher. Follow her on Instagram, Facebook, and Twitter.