Making eye contact is WAY more important than you may have realized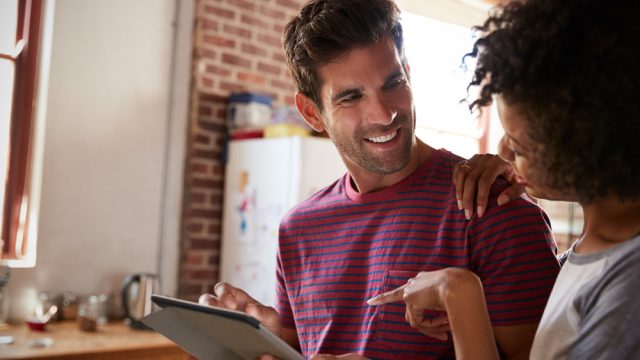 Peep this: Eyes are not only the windows to the soul, they're also the key to making an eye-popping first impression. This week, Allergan, a pharmaceutical company, released survey findings revealing the importance of making eye contact, and the critical role "eye language" plays in our everyday communications.
The survey, called "A Look at Eye Language," polled 1,019 Americans on the power of eye contact and found over half (53%) agreed that eyes play a crucial part in making a good first impression. Not surprising, considering an equal percentage of respondents also said the eyes are the first facial feature they notice about another person.
But that's not all. People who see the value in locking eyes describe feeling respected (53%), understood (45%), and appreciated (44%) when making eye contact with another person. Plus, according to the survey's findings, many feel that holding one's gaze creates a shared connection between people (36%), leaves lookers with a positive impression, and inspires heart-eyes-emoji-like likability (29%).
Something to keep in mind the next time you feel awkward about making eye contact.
But be warned. There's no tricking the eyes when it comes to being not-all-the-way truthful about your feelings. More than half of women and 41% of men feel eye behavior is the best eye-valuator (ha ha) of sincerity, and 28% of all respondents believe others can surmise how honest they are by looking into their eyes.
For now, the eye-opening findings may cause eye-talkers to think (blink?) twice when making eyes at strangers and friends alike.