Makeup Reddit fondly remembers Urban Decay's old school lip glosses that were inspired by those saucey strip tease pens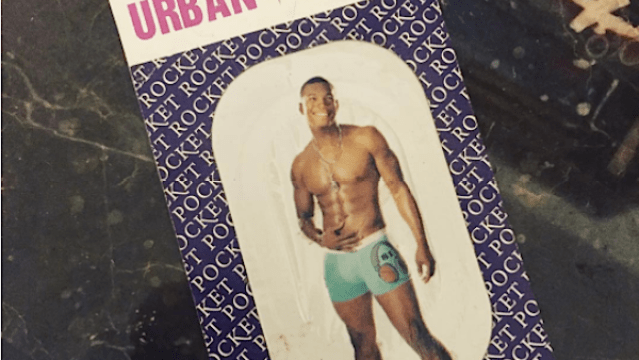 We are all about throwback beauty products making a comeback, so you can imagine our delight to see a recent Refinery29 report stating that users on the Makeup Addiction subreddit were sharing memories of an Urban Decay lip product. Which one, you ask? Well…lip glosses that were inspired by those sexy strip tease pens you can get at souvenir shops.
OK, so you may remember Urban Decay's Pocket Rocket, a late 2000s product that took gloss packaging to a whole new level. The internet was a little divided about the holographic packaging back then, but some loyal enthusiasts are still managing to snatch up the product today on eBay and Amazon. 
Gloss shades had dude names like Jesse, Timothy, and James, and went on sheer but also packed a colorful punch. Seriously, hot guys and gloss? How on earth did we miss this one?
Refinery29 also reports that Reddit users were particularly nostalgic about the gloss smell, especially since many commented on the supposedly sickening caramel scent. However, the site mostly comments on how many people actually miss the "little strip tease" hologram on each gloss cap, especially since users some shared memories of their moms not being too approving of the product packaging back then.
Of course, this is making us really curious about what a Pocket Rocket 2.0 could actually look like. We're thinking more holographic glosses to match the holographic packing? Hey, it's just an idea — we'd be totally glad for Urban Decay to take it.
If all this talk is making you want to get one of those cheeky pens the glosses came from, check out this link.
https://www.instagram.com/p/6VI8Wmidw3
Let's pray that Urban Decay actually makes this beauty wish an epic reality.