Makeup lovers and art fans alike will want to decorate their walls with this cute retrofuturistic print
Now that we have Snapchat and Instagram, it is easy to save pics to our phone, but what about our bare walls? Luckily for us, having the Internet means we can discover new artists that totally speak to us, and we can order art prints. This is a great way to support an artist, plus it means you'll have high-quality art (at a lower price point than original paintings) hanging on your walls.
Our newest favorite art print, Beautification Station, is by Stephanie Buscema. It's the perfect combo of retro style-meets-futuristic babes! We think it needs to be hung right by our vanity mirrors. Buscema is no stranger to painting cool girls — she is an illustrator behind awesome comics like The Powerpuff Girls, Vampirella, and Betty and Veronica.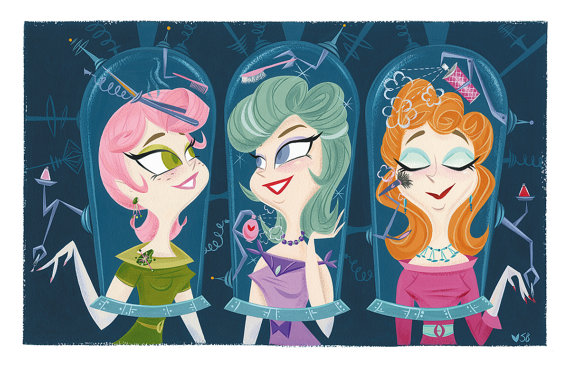 The Steph Buscema Mart on Etsy is full of gorgeous art prints that we totally need to frame on our walls! For Pinup Girl Clothing, she has painted Disney-inspired ladies like the Haunted Mansion's Madame Leota, Snow White, and the Witch/Evil Queen, and Alice and the Queen of Hearts.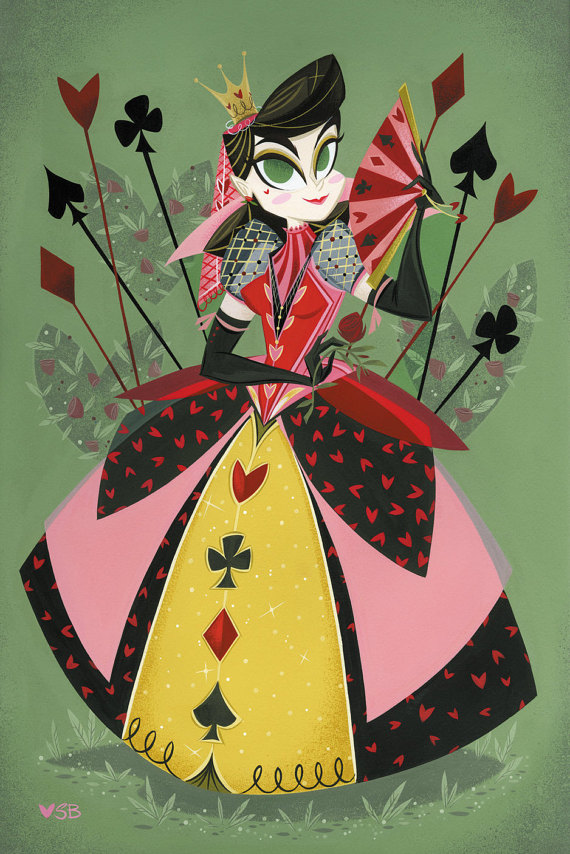 In addition to Disney dames, Busema has been painting vintage vixens long before her Betty and Veronica variant cover. She has a whole collection of tough-girl '50s prints, but our favorite is her version of the original 1959 Barbie! This print is the perfect reminder that every glam morning should start with your favorite lipstick!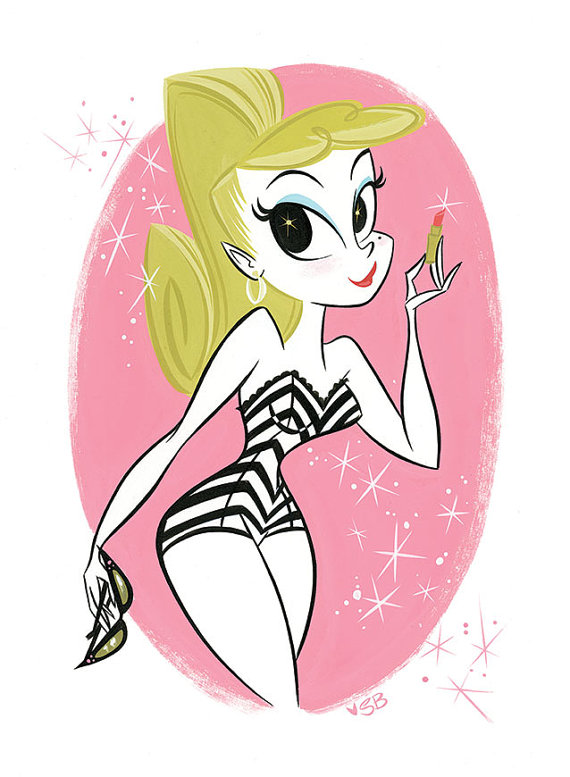 Stephanie also has a variety of Tiki and Halloween-inspired art, and paints girly ghouls all year long. We love the pastel-haired witch, whose closet definitely rivals that of Dita Von Teese! We suddenly have the urge to buy both this print and a new pair of stockings!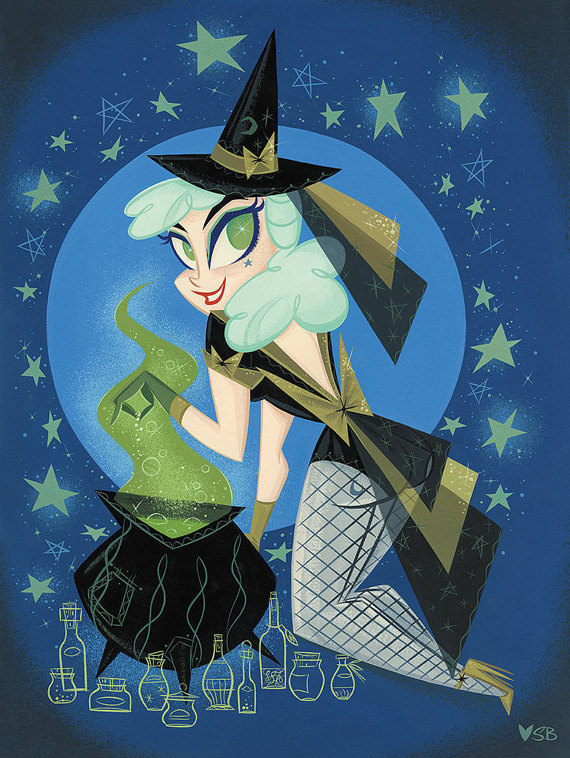 You can find more art prints, totes, and accessories by Stephanie Buscema on her Etsy, here!
Check out more Items of the Day, here!