The 4 Makeup Kits On Everyone's Wish List This Year
Did you know it's the best time of year to purchase makeup kits? Time to treat yourself!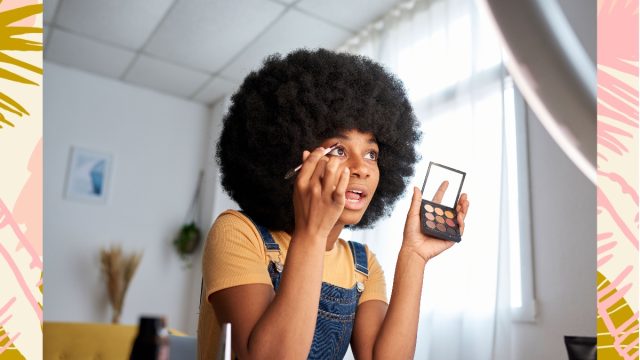 The product recommendations in this post are recommendations by the writer and/or expert(s) interviewed and do not contain affiliate links. Meaning: If you use these links to buy something, we will not earn a commission.
Tis' the season to be jolly, not just because it's the holidays, but because it's also the best time of year to purchase makeup kits. It doesn't matter if you're a makeup junkie, a makeup artist, or just shopping for the makeup-obsessed person on your list; this is the time of year to do it.
We've all seen the array of options at Sephora, Ulta, or your favorite department stores. Some of us have waited in line for the new holiday collections to drop because there is much more bang for your buck in makeup kits than purchasing items individually.
The best advice is to buy it (buy several) if you see it. Chances are, what you see, is what you get, and they will most likely not be restocking. 
This is also the perfect time to shop for your makeup alter ego. Have you ever strolled through your favorite beauty hangout this time of year and were drawn to makeup pallets and colors that you don't typically wear?
We like to call this your makeup alter ego. Clark Kent became Superman, and Diana Prince became Wonder Woman; who will you morph into this season? 
You are usually a neutral-toned, go-with-the-flow type of gal, but after watching The Woman King, you want to be bold and sign up for that MMA class with tribal dots around your eyes. Or, maybe you are usually a glitter gal, but after binge-watching Inventing Anna on Netflix, you're channeling a more subdued part of your ego.
The holidays are the best time of year to purchase makeup kits for yourself or for someone else's regular or alter ego. Here are the four makeup that are on everyone's wish list this year.
RELATED: 30 Best Zodiac Tattoo Ideas
1. Lancôme: The Holiday Beauty Box
This kit is for the I want now, not next, personality. She's busy with her family, job, and living her best life. She does everything with flawless makeup, glowing skin, an award-winning smile, and a confident disposition.
This special holiday beauty box contains 10 of Lancôme's top products, hosted in a luxurious gold vanity case.
$75 at www.Lancome.com 
This kit is for the "I'm not afraid to stand out because my spirit is free and not really on earth" personality.  Their vibe is a tutu, with a Wutang Forever tee-shirt, and Dr. Martens while sipping coffee at 9 am in Starbucks.
Urban Decay is always innovative, and this artist collab kit is on trend for the brand. Robin Eisenberg is an artist and animator who lives in Los Angeles. She describes her art aesthetic as "drawing cozy aliens doing relatable things in outer space." 
$49 at UrbanDecay.com
This is the makeup kit for the 'Clean Beauty Enthusiast.'  This personality is clean-obsessed, from products to the planet.
They are smitten with Honest brand founder Jessica Alba. They not only purchase makeup from Honest but also live the company's motto, 'clean, conscious, culture.' 
 $78.99 at www.Honest.com 
This is for the #1 kit for the "I'm everywhere and do everything personality." This personality is a CEO, has a cool vacation home, attends Fashion Week Runway Shows, know's the latest Tik Tox Dances, and shops at the local farmers market wearing Christian Louboutin Sneakers. 
At  The Makeup Show, we met Kisha Augustine, the brand's Global Director of Education and Artistry. She shares with HelloGiggles, "This is the first time she's mixed basic and bold. She wanted it to be a holiday pallet with something for everyone. There are three different makeup styles in one pallet, so everyone can play and get the look they want. From neutral to colorful to bold, all the way through. As Pat would say, subliminal, sublime, and subversive.'" 
$82 at www.PatMcGrath.com
Whichever you choose, we're wishing everyone a happy holiday filled with joy and makeup!
Karim Orange, is a beauty, wellness and lifestyle writer, whose work has been featured inpublications such as Organic Spa Magazine, Huff Po, and World Bride just to name a few.
Read more