All you need is a bobby pin to get the perfect cat-eye, and we are tripping out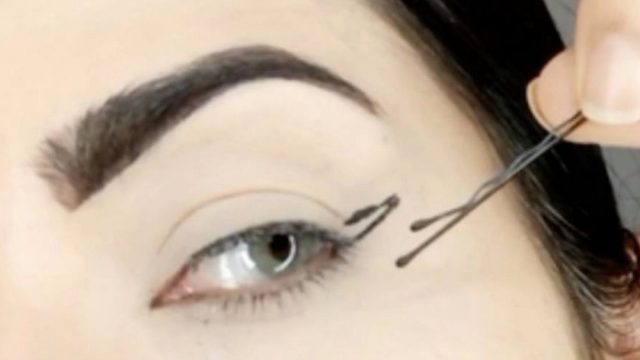 For those of us who aren't the most graceful when it comes to liquid liner application, the search for effective hacks lasts a lifetime. It looks like we may have finally found the most accessible and easiest tip, thanks to this bobby pin eyeliner trick that gives you the most world's most perfect cat-eye! Beauty blogger BeautynMalia has come up with something we should have thought of a long time ago, but hey — better late than never!
The world is constantly trying to improve on the easiest possible wined liner methods, recent innovations include MAC's pizza cutter roller liner and the Vamp Stamp — but with a bobby pin you won't have to spend a single penny!
Malia starts off with a simple bobby pin and liquid liner.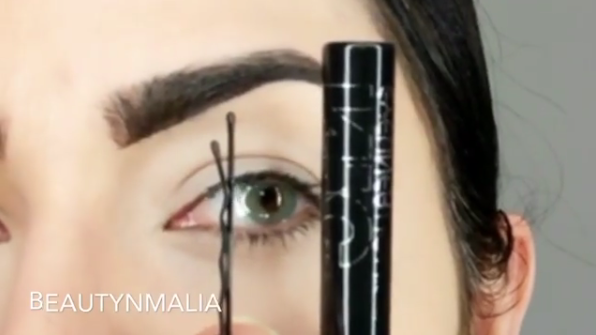 She applies the liner to the tips of the bobby pin, on both edges.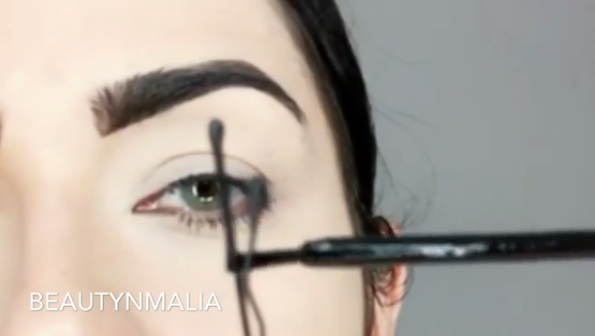 And just like that she presses it into her skin!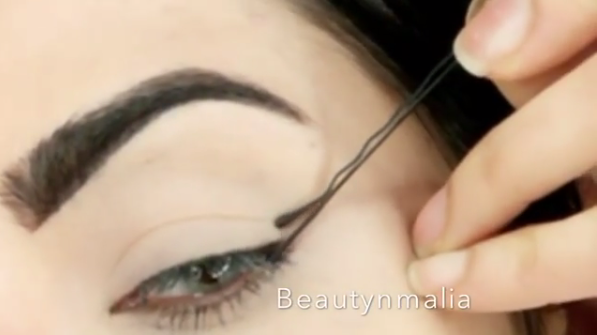 Then you pretty much just play connect-the-dots while you finish lining the rest of your eye.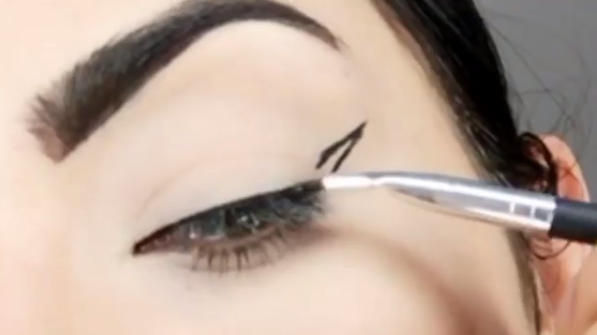 Fill in the middle of the wing, and voila!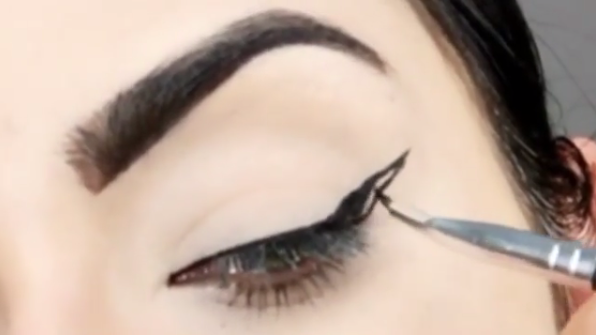 It couldn't be easier!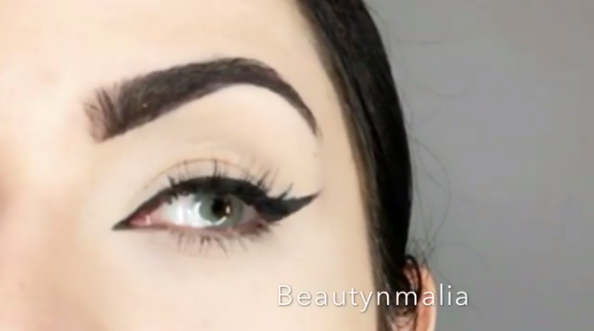 You can check out the whole video, below!
This is the kind of trick we look at and are, like, completely dumbfounded with ourselves for never having thought of it. We have left our homes with thick, crooked liquid liner, when we could have just DIYed a little stamp! We live and we learn. You better believe we are trying this before we hit the town tonight! Those of us with shaky hands may have finally found a winged liner solution. Praise hands emojis!