This makeup artist's viral glitter brows look like an IRL KiraKira filter, and people are crazy about it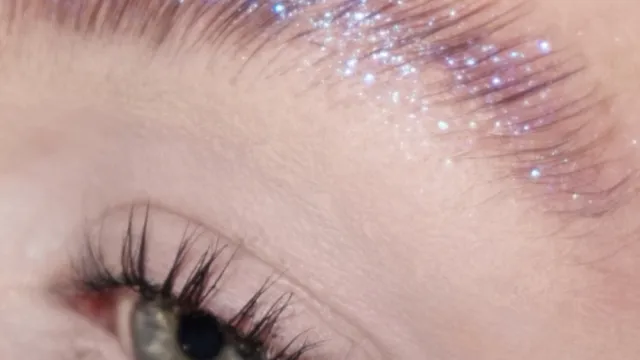 No matter how much controversy Instagram eyebrow trends seem to stir up, new ones keep coming, much to the delight of avant-garde beauty lovers everywhere. The latest viral brow trend is mesmerizing us with its hypnotic sparkle. When 21-year-old Holly Aldous took to Instagram to debut her glittery brows, they were so otherworldly that people thought her brows were the result of the sparkly KiraKira filter.
"I was extremely bored of doing the same kind of looks with eyeshadow so I decided to make my brows the focus of the makeup look instead," Aldous told Allure about her now-viral Instagram post. Inspired by Russian makeup artist Polina Nagornykh's glossy soap brows, Holly primed her brows by brushing them with soap. Then, she applied Lime Crime's Unicorn Queen Diamond Crusher lip topper. The result is a gorgeous, shimmering brow look that could have been sent down from the goddesses themselves. While many commenters thought Holly edited her photos to create a glossy illusion, she explained, "it's the reflection from my flash bouncing off the diamond crusher."
Look at how mesmerizing Holly Aldous's soapy glitter brow look is:
While quite fantastical, it is relatively wearable when compared to some of the other more wacky brow styles we've seen in recent months. Instagram can't get enough of these celestial eyebrows, and we totally get it.
Holly's followers can't stop raving about her enchanting brows.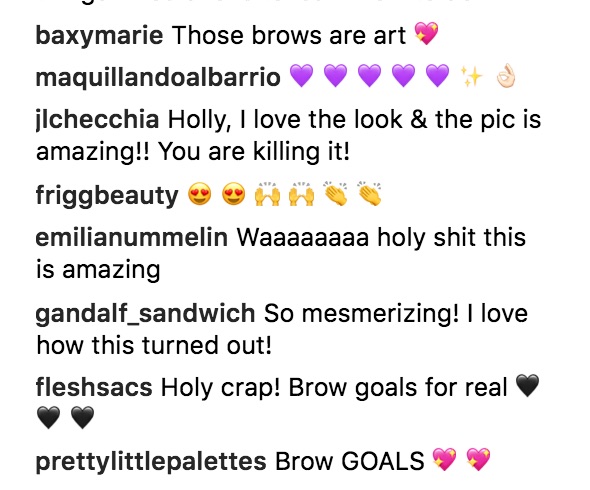 This is one trend we hope to see more of because people clearly seem to love it.