This vlogger turned herself into the "Mona Lisa" in the most insane makeup transformation you may ever see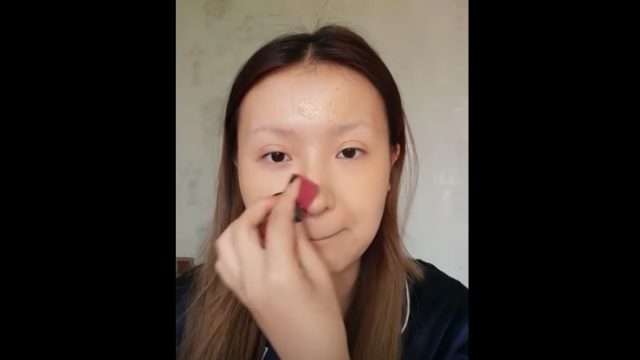 We've seen some pretty mind-blowing makeup transformation videos in our day, but have you ever seen the "Mona Lisa" recreated using only makeup? He Yuya, a 27-year-old makeup artist and vlogger, transformed herself into Leonardo da Vinci's "Mona Lisa" and has since gone viral. While the historic Mona Lisa painting has been recreated countless times by artists, we've never seen anything quite like this.
According to The Daily Mail, the transformation happened after Yuya's social media followers challenged her to expand her portfolio by creating a lifelike Mona Lisa — as a joke. Well, she obliged anyway, and as you can see, she definitely succeeded. It may have taken her six hours to do, but the results were worth it.
"Once you see your face as a blank piece of paper, the opportunities are endless," Yuya wrote alongside the video.
She's also transformed herself into celebrities like Taylor Swift, Selena Gomez, Cate Blanchett, and British actress Tilda Swinton.
Watch the video – and prepare to have your mind blown:
https://www.youtube.com/watch?v=cuVLA6HC4pM?feature=oembed
Mona Lisa isn't the only painting Yuya recreated. After the incredible response to her video, she also transformed herself into Lady with an Ermine to "continue the Da Vinci theme."
https://www.youtube.com/watch?v=J_r24Z-QBgo?feature=oembed
"The response is just overwhelming. I appreciate all the support I've received and I'm so happy that viewers like the transformation," she told The Daily Mail.
TBH, considering da Vinci's "Mona Lisa" is one of the most celebrated works of art in the world, Yuya should be proud. We can't wait to see who she transforms herself into next!