Make Up For Ever released a primer that works for both your eyes and lips
Have you ever found yourself in the aisle of your local Sephora thinking to yourself, "but how many makeup products do I really need?" If so, you're not alone. Between complexion perfectors, lipsticks, and eye makeup, it can get pricey and overwhelming real fast. And that's before we've even added things like primers into the mix. But Make Up For Ever is here to streamline that aspect for us. Say it with us: Hallelujah.
The brand has just released the Step 1: Skin Equalizer Eye and Lip Primer, and it's honestly going to be a makeup staple. As the name suggests, it's a primer that works on both your eyes and lips. It won't just keep your smoky eye smoldering all night, but it'll also keep your lipstick on point.
This new primer is available now at Sephora and retails for $23, which is not a bad deal when you consider you're getting two products in one. This is the perfect thing to use if you're looking to smooth out your lips or the skin around your eyes, as it intensifies the color of the product you add on top. This primer acts like double-sided tape and helps your makeup really adhere to your skin.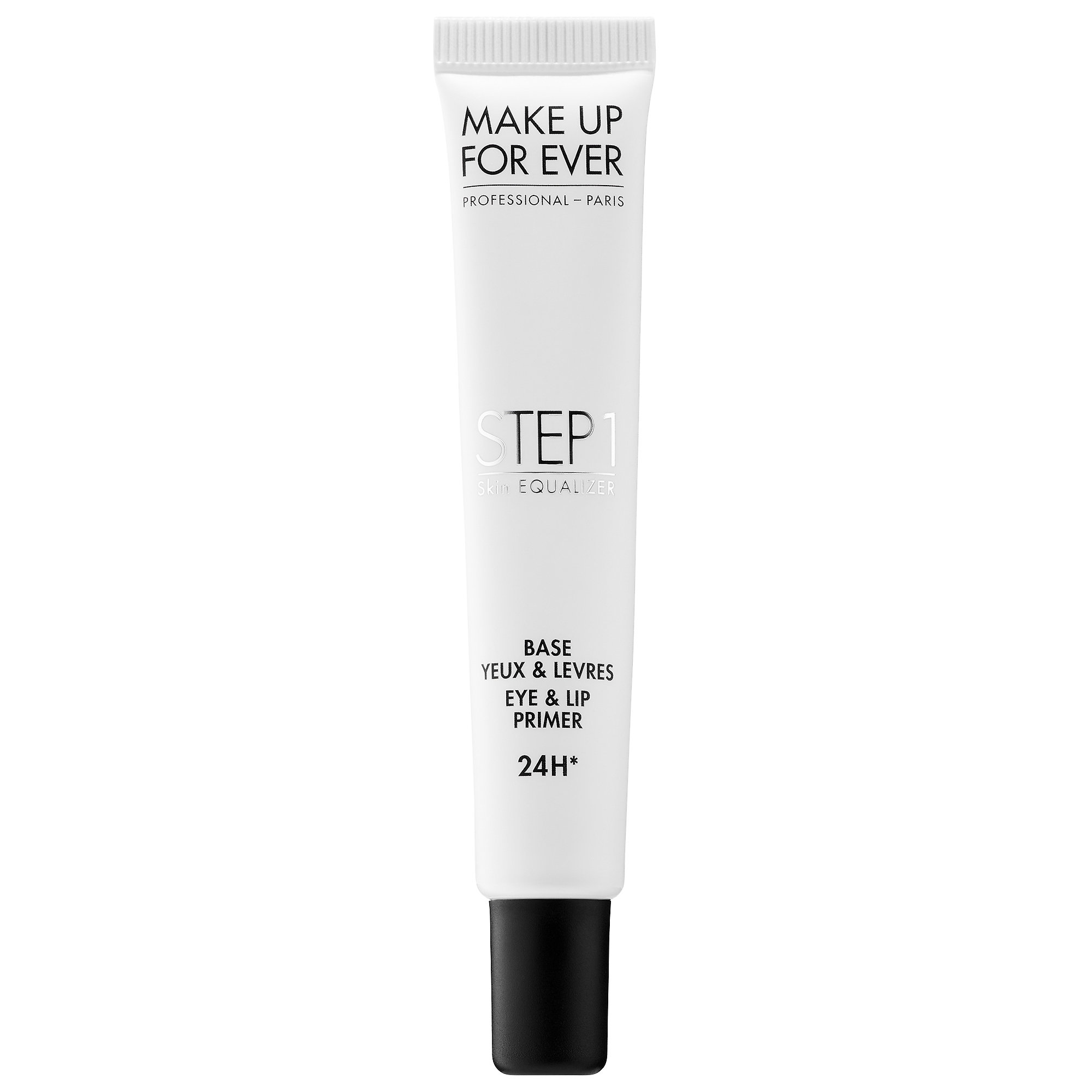 So simple but so genius, right? We love that this product does double duty (and makes keeping our makeup in place easier and more affordable to boot!) If you're as into it as we are, go ahead and buy this beauty gem now.