I tried a new concealer that promises to set itself without powder
When it comes to makeup, one of my personal ongoing issues is concealer that creases. I routinely have to pack on powder to ensure that my concealer stays in place and doesn't settle into my lines. With winter in full effect, though, this routine is no longer ideal for me because it leaves my under-eye area looking and feeling extremely dry. On top of that, my eyes tear when it's cold out, which usually ends up ruining my eye makeup. So, I was super excited when news broke that Make Up For Ever launched a new HD concealer that you don't need to set with powder. This concealer claims to be long-wearing and self-setting. It sounded like a possible answer to my makeup prayers.
The new concealer will be replacing the Ultra HD concealer from Make Up For Ever that many people know and love. According to Sephora's website, the Make Up For Ever HD Self-Setting Concealer has a creamy, medium-coverage (yet buildable) formula that is meant to look like skin. Another plus is that it has a wand applicator.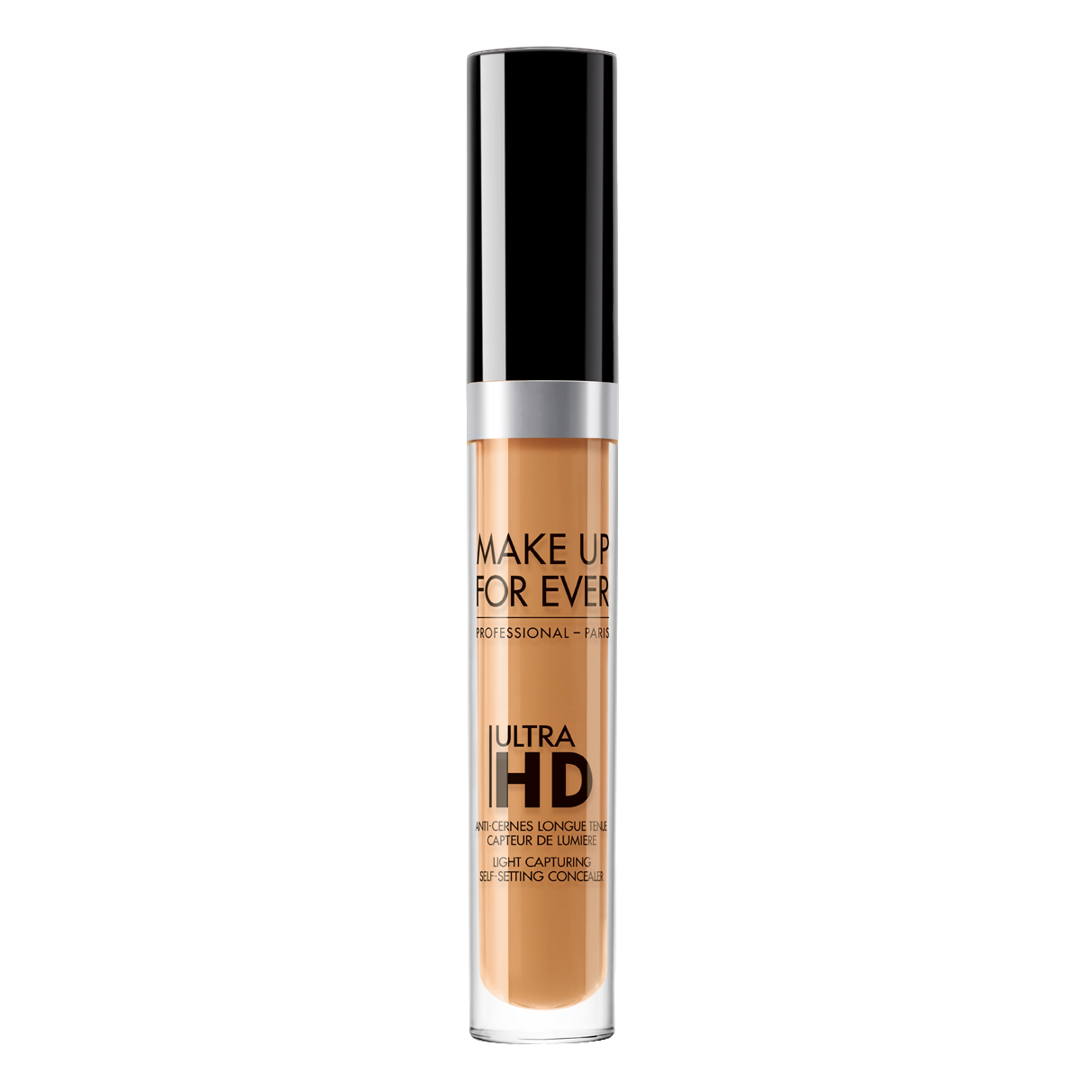 Make Up For Ever sent me shades 42, 44, 50, 52, and 54 in order for me to find the closest match to my skin tone, plus a shade I can use as a highlight. Shade 52 ended up being the same color as my skin, and shade 44 was my highlight. I personally contour only with powder, so I didn't try out the concealer for that purpose. In total, there are 22 shades for you to choose from.
Here's what my face looked before applying the Make Up For Ever HD self-setting concealer: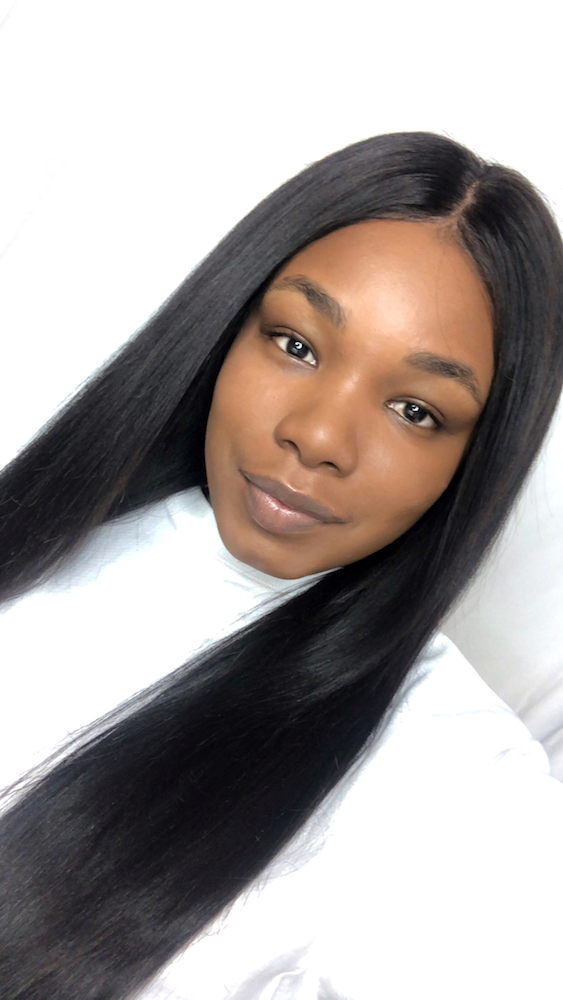 In an effort to really get a feel for the concealer, I stuck to a foundation that I know in love—Fenty Beauty Pro Filt'r Soft Matte Foundation in shade 420. As you can see, the foundation evened out my skin tone quite a bit, but I could use some concealer to cover my dark circles.
Here's what my under-eye looks like with the shade 52: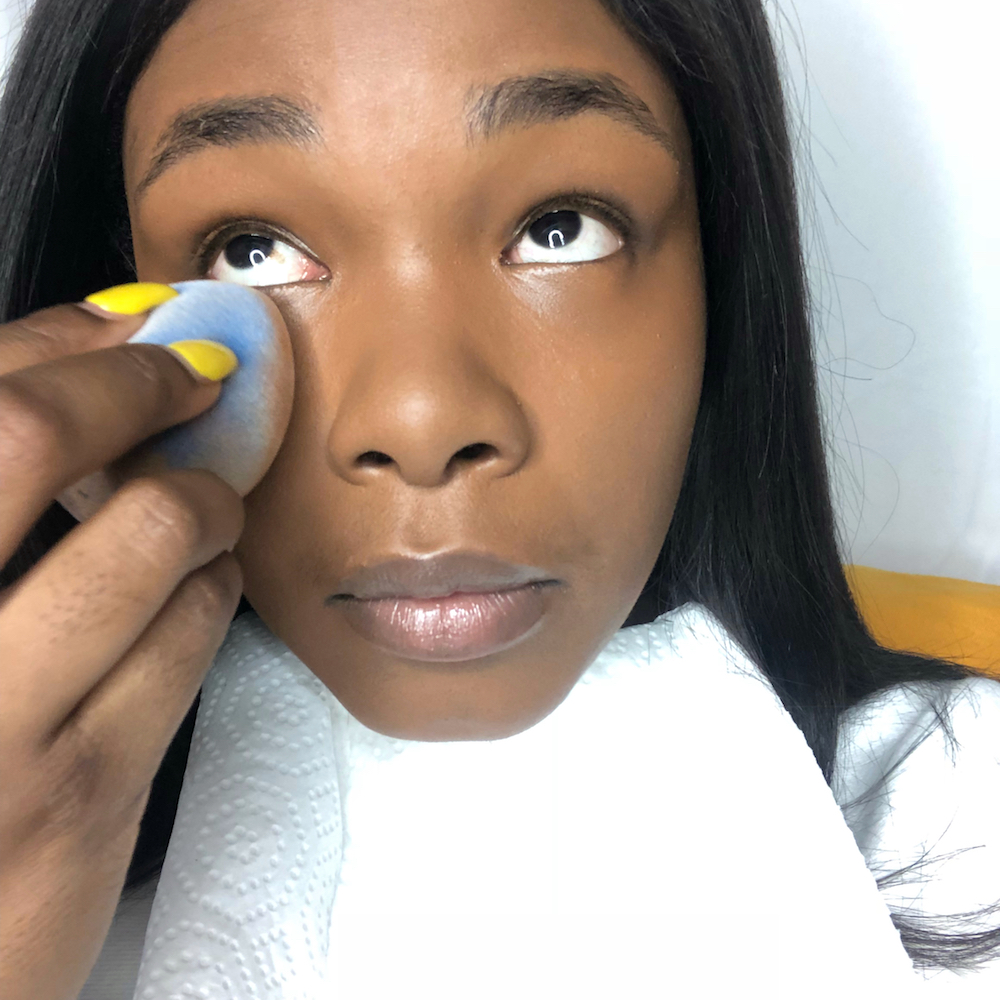 I used my Juno Microfiber Velvet Sponge to blend the concealer, which gave me pretty good coverage. This sponge always leaves my under-eye looking flawless.
I added a little bit of shade 44 to highlight.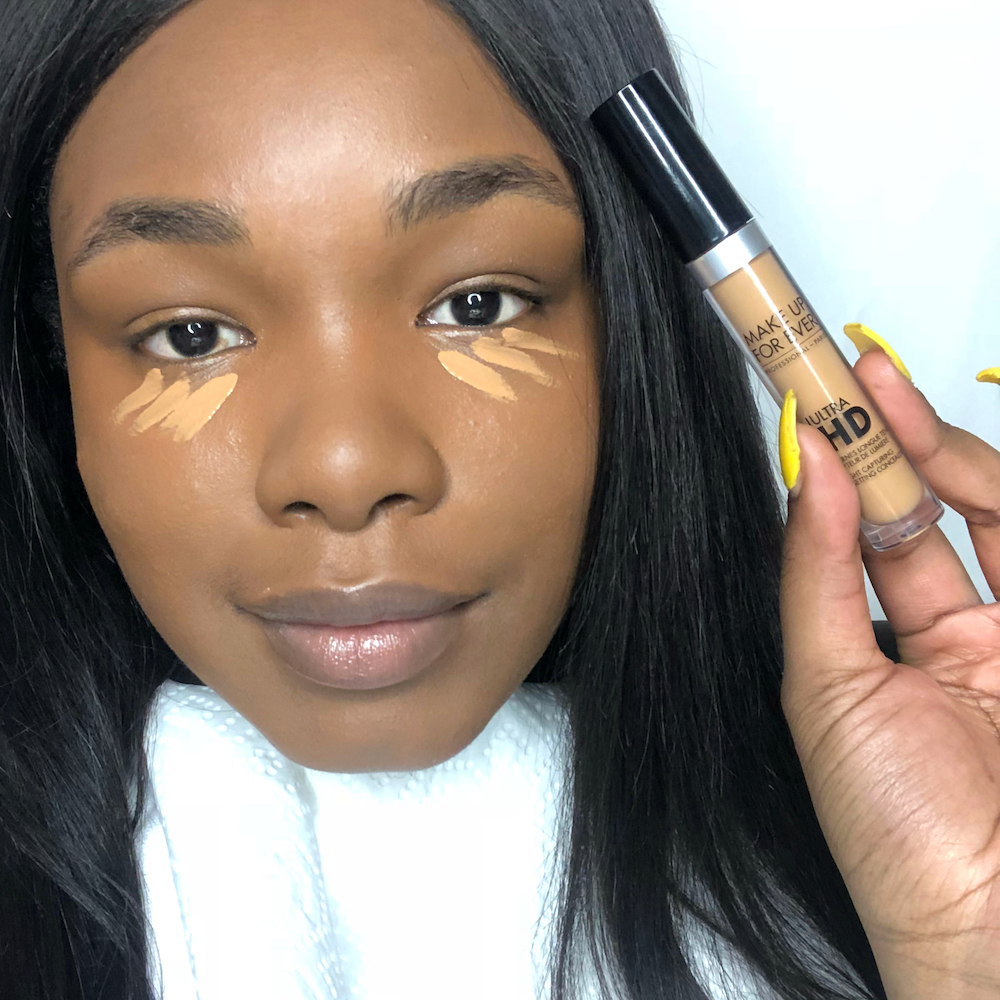 It was a little nerve-racking to layer the two shades, but luckily they layered well. I can definitely say the concealer is buildable.
Here's what my makeup looked like at 12 p.m. when I first finished applying: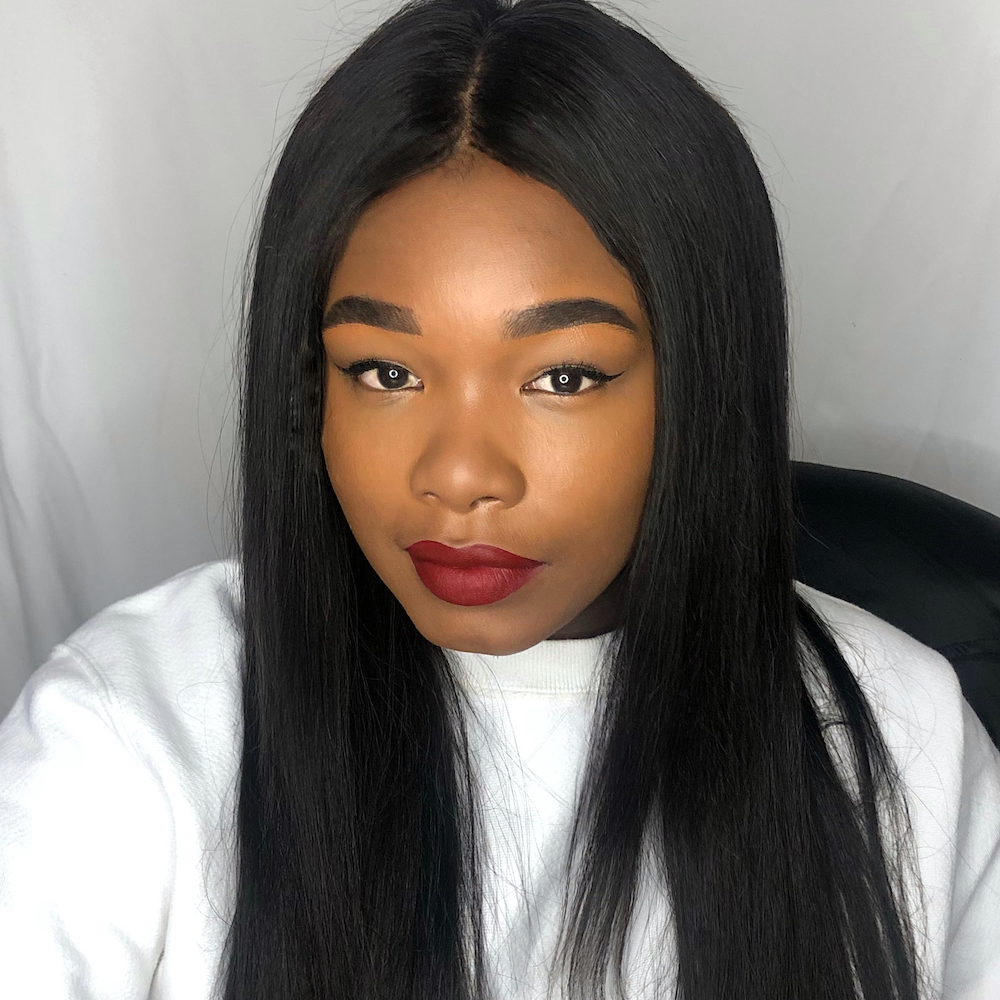 I look so photo-ready.
2 p.m.: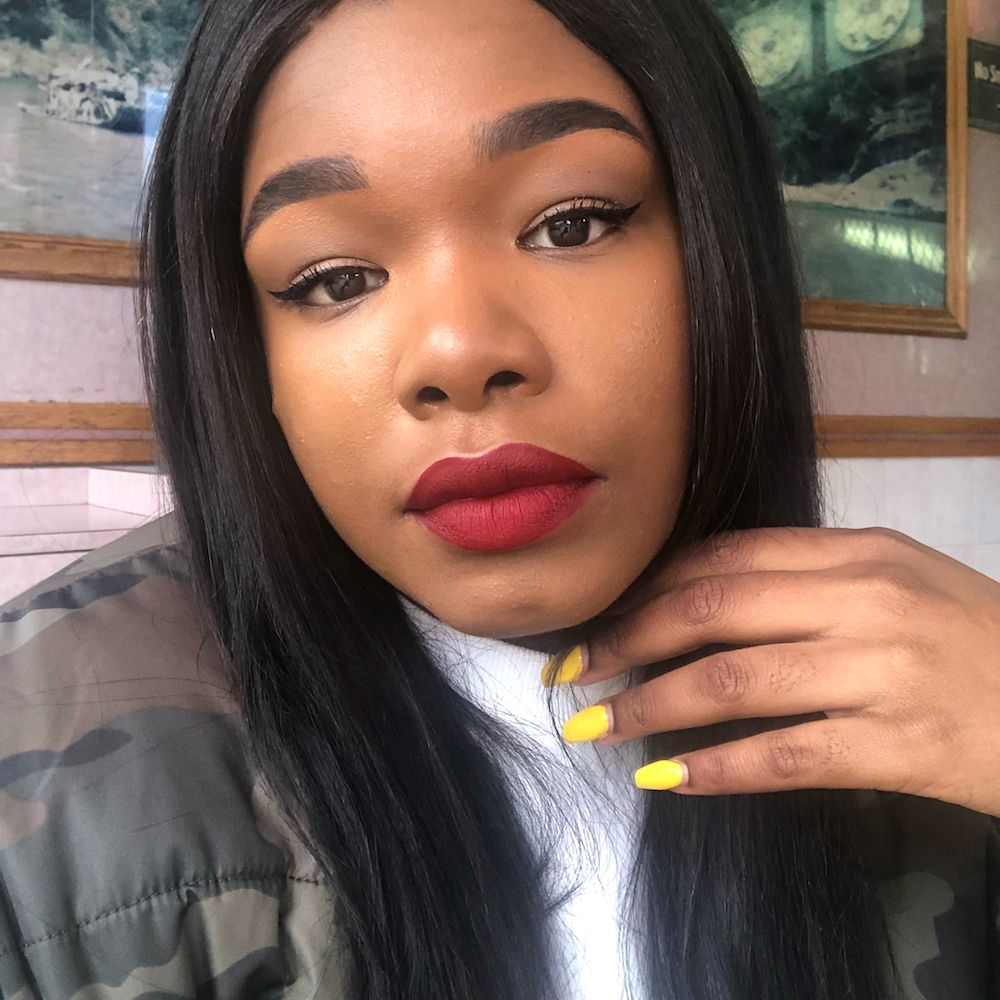 I headed outside to get myself lunch, and I must say, I loved how the concealer looked. Of course, I was documenting with pictures anyway for this wear test, but I looked so ready for a selfie, I couldn't help but snap away.
4 p.m.:
I work from home most days, but my house is usually a sauna. I noticed the concealer settling into some lines, but honestly, I wasn't expecting for that not to happen. While it did last longer than most concealers I own, I don't know a concealer than can stay completely put without the use of an under-eye primer or powder.
6 p.m.: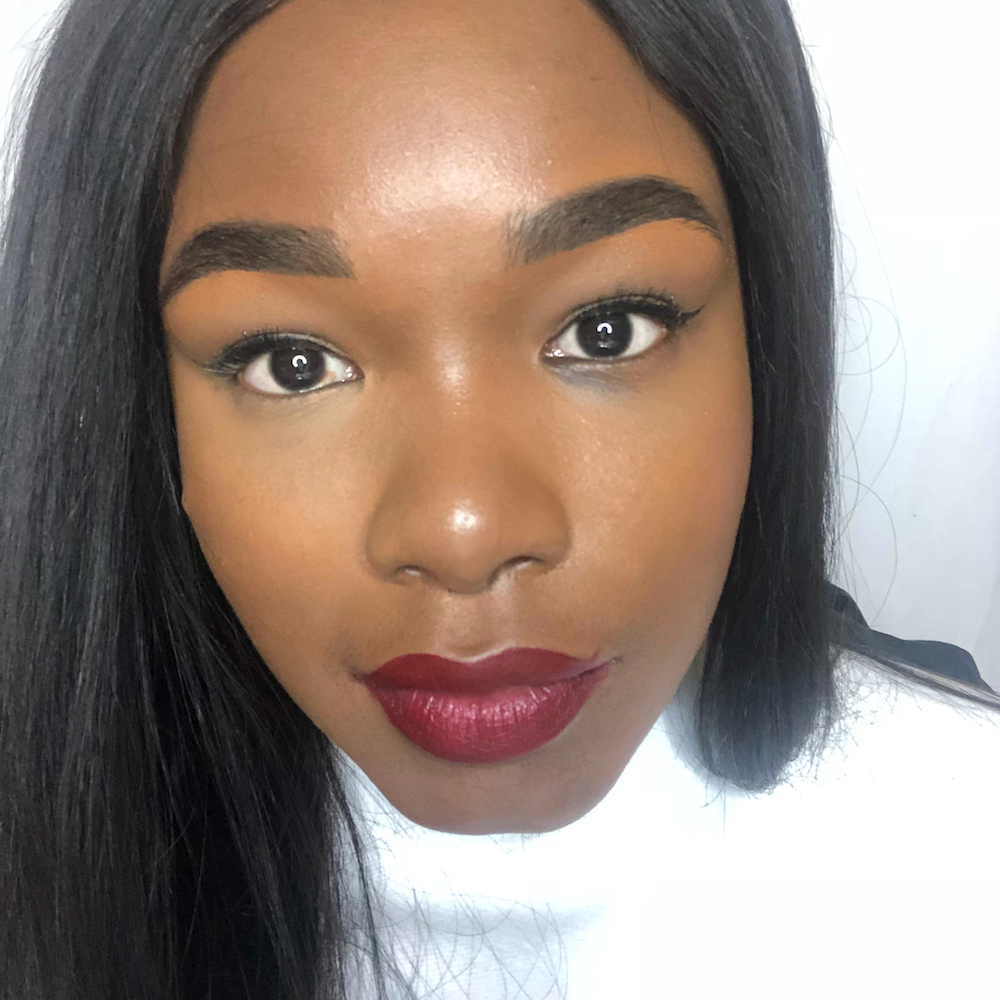 By the end of the day, I could tell the concealer had run its course, and out of curiosity I decided to dust just a tad bit of my Dermablend Brightening Banana powder (on the left eye above). It definitely refreshed the concealer and brought it back to life.
My final thoughts: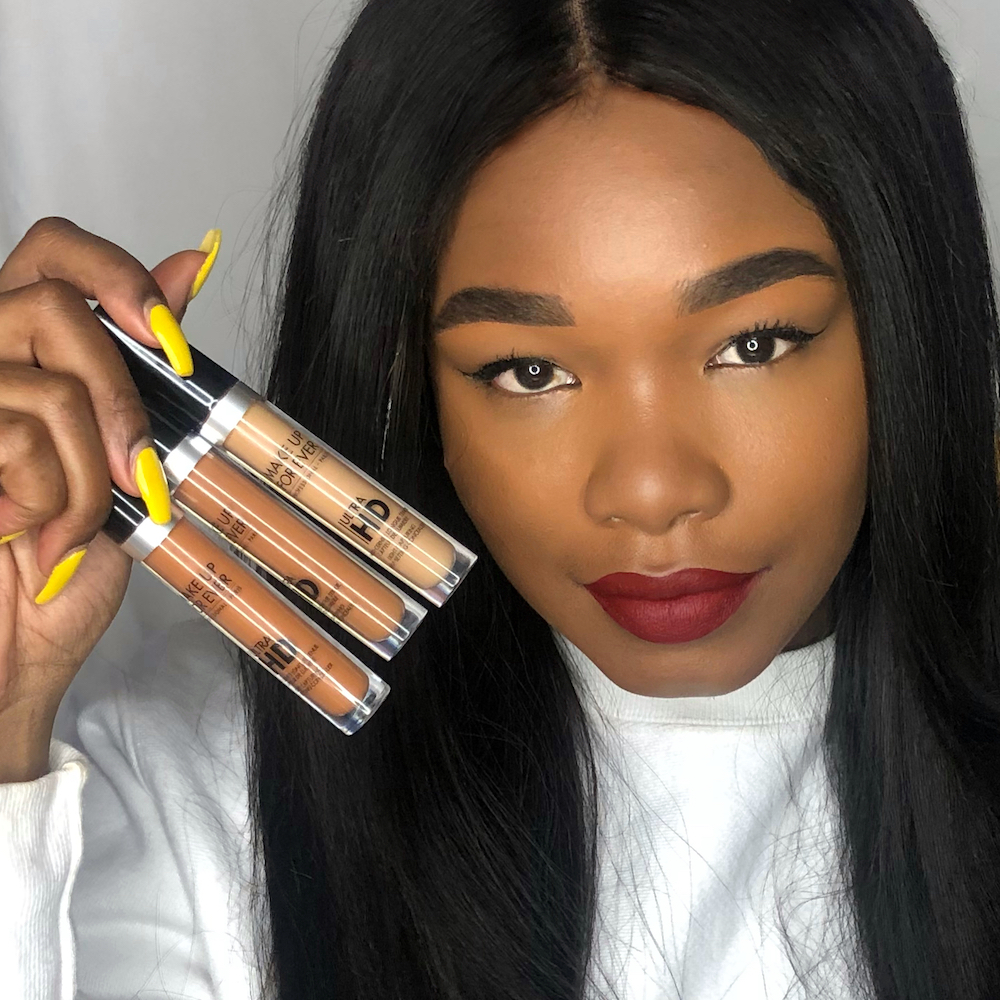 Going outside without setting my concealer at first made me very nervous. But after a few hours, I realized that my concealer wasn't a total disaster. I've tried concealers that not only settle into the lines under my eyes, but also completely separate under the entire area beneath the eye. This concealer isn't one of them.
I love that this concealer has a natural medium coverage, which makes it look more skin-like. I tried the shade 54 alone on a different day (without foundation), and it blended seamlessly into my skin. While I love the finish of the concealer, I don't think it's 100% self-setting. I see myself using this concealer often, but I will use just a tad bit of powder to keep it in place. I will say though, compared to other concealers that I've tried, the Make Up Forever HD Self-Setting Concealer can hold up longer without setting powder. The fact that it took a few hours for me to notice any settling was impressive.
If you want to try the Make Up Forever HD Self-Setting Concealer ($28) for yourself, you can head over to the Sephora website or pick it up in store.