We just got a major update on the future of "Modern Family"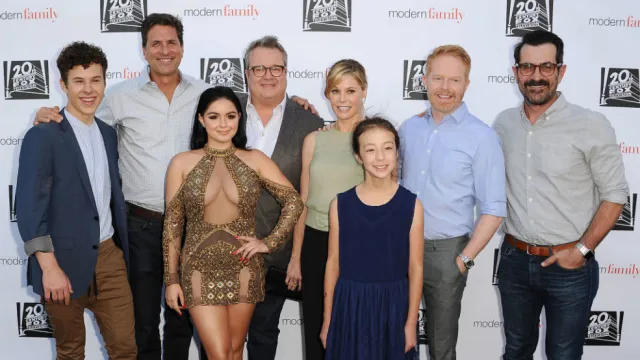 Fans of the Dunphy family will be happy about this news. Not only was it renewed, but Modern Family was renewed for two more seasons. Phew — we were getting a little worried there for a moment.
ABC decided that they couldn't part with the award-winning show, which means that we're getting a ninth and tenth season. And of course, who knows what might happen after that? Since the cast is so plentiful, and time keeps moving forward, there's a bunch of new and fresh scenarios the characters could get into.
"'Modern Family' has been the centerpiece of our comedy brand for 8 seasons and we are thrilled to have it on our schedule for two more years," said ABC president Channing Dungey.
Modern Family started airing back in 2009, and helped jump-start the career of many cast members. For example, Sofia Vergara was an actress for awhile, but the hit show helped her become a household name. And while Ariel Winter had some bit parts and one-off appearances on television shows since 2005, now she's definitely in demand.
"[Creators] Steve and Chris have created such endearing characters, and the cast is second-to-none," Dungey pointed out.
We truly agree — it's so refreshing to see a family-based comedy that's so funny. And now we'll have everyone around for two more years.
The timing of this news is also pretty perfect. The season eight finale will be airing on Wednesday, May 17th.