6 Major Tattoo Trends for 2023 and How You Can Find the Right Artist
Millions of you will get inked this year. Tattoo artists share how to do it right.
Many of us have been there. It's one am and you're out partying and suddenly you spot the neon lights across the street with the sign flashing "open." At the time, it seems like a good idea to get that Chinese symbol for "hope" tattooed on your inner wrist.
Fast-forward to the next morning, and as the haze from the evening begins to lift, the panic sets in. The tattoo that's now permanently on your body is as botched as Taylor Swift's Ticketmaster pre-sale. Can we say yikes?!
According to Fortune Business Insights, the global tattoo market reached a whopping $1.89 billion in 2022. And according to a Pew Research survey, 38% of millennials have between 1 and 6 tattoos on their bodies. That's a lot of you getting tatted.
I've been there more times than I care to share. I've also had several of my tattoos lasered off and redone in what's known as a "cover-up" (because even the laser can't always take out all the ink). However,  lasers are painful (like, in some cases, way more painful than even the actual tattoo was) and costly. Cover-ups also aren't ideal because you're often relegated to what will work for the area as opposed to choosing a design that you really want.
So before you even get to the point of fixing a tattoo gone wrong, there are tips you can follow to find a talented, experienced tattoo artist near you that will get the job done expertly the first time.
Here are the biggest tattoo trends will be for 2023, but also how to avoid getting ink that you'll seriously regret, according to tattoo artists.
RELATED: How To Protect Tattoos From the Sun Year Round
Tattoo Trends for 2023
1. Dark art
Dark art isn't anything new in the tattoo world, but it's growing in popularity of late, says Lina Shuliar, a tattoo artist in New York City.
Traditionally, this is a customized character with a fantasy, creepy, Halloween or witchy vibe, but you can make it your own. "Customers are personalizing these, similar to fan art," says Shuliar. "People are looking for custom, meaningful work based on something they can identify with."
2. Blackouts
Time to paint the town… black? A blackout tattoo is a type of coverup that's trending this year, says Jay Laviolette, 16-year veteran tattooer and owner of Pure Ink Fury, in Rotterdam, New York.
The idea is simple: You literally "color" a part of your body with black ink. "If you have a large tattoo that you don't like and it's too much to laser, this is what people are doing, and it's become a big trend," says Laviolette.
But if all-black isn't your style, Laviolette says you can etch a white design of your choice over the top of the black.
3. American traditional
"American traditional" is an old favorite in the world of tattooing — and will likely never go out of style.
"Things like eagles, flags, Sailor Jerry-style, these are popular choices that you will enjoy having for years to come," says Laviolette. Also known as "old school tattoos," these are a safe choice for longevity.
"The bold lines and heavy shading that's standard in these tattoos will hold up over time," explains Laviolette.
4. Minimalist fine lines
Perhaps "in line" with the minimalist trend (pun intended), fine-line tattooing has emerged in recent years.
"Things like phrases that look like writing and fine-line flowers using a single needle has been a popular request," says Laviolette. "It's kind of like a lost art."
But the tattooer warns: "Given that the lines are so fine, it's not really known how well they stand the test of time, and on some people, could potentially fade faster than some other style tattoos."
5. Patch and sticker-like tattoos
Getting ink that looks like an embroidered fabric patch, or a peeling sticker, is totally on-trend for 2023. "This is something we've been seeing more recently, as a specialty that some artists do," says Laviolette.
This involves tattooing fine parallel lines to mimic the effect of the fabric stitching and shadow work to make it appear raised.
5. Glitter tattoo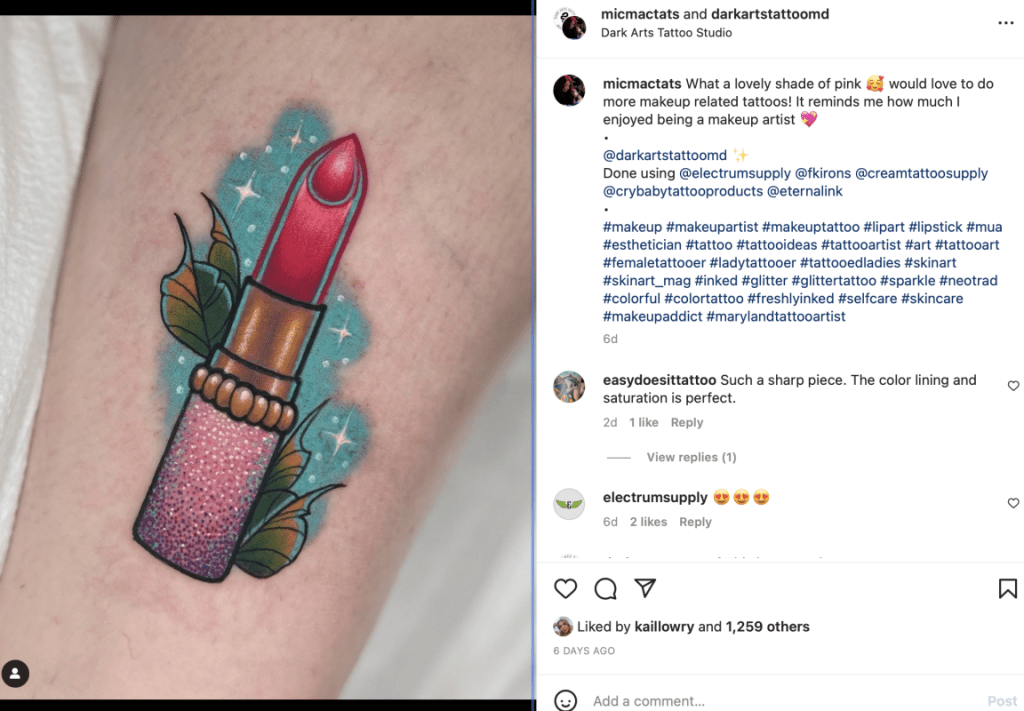 Perhaps the most exciting trend, in my opinion, is the ability to actually create a "glittery" effect, using regular ink.
Laviolette says this is achieved by using different colors and a "dotwork" technique to make it appear sparkly.
How do you find the right tattoo artist?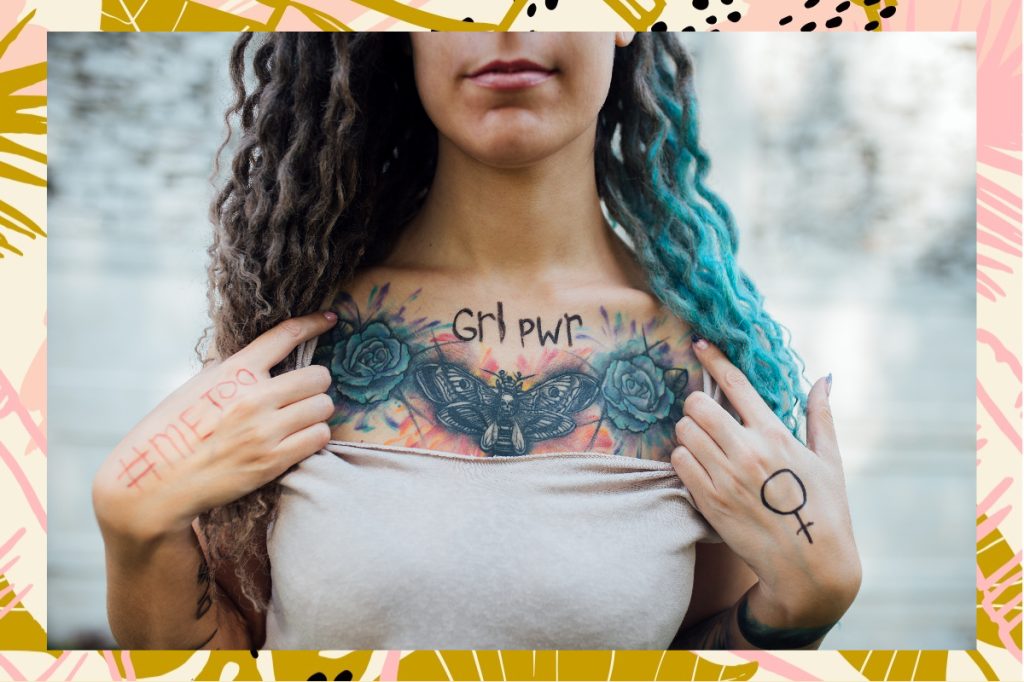 Now that you have some artist-approved ideas in mind, time to get down to the nitty gritty: how NOT to get a bad tattoo. "A good artist should be part-therapist, willing to take the time to really understand the person seeking a tattoo, their style, their motivations, and interests," says Shuliar.
Laviolette agrees, it should be an interview process of sorts. "First and foremost, you want to check out their portfolio online, and make sure the style of tattoo you want is something they not only do or specialize in, but do it well. Everyone has their strong points," he explains.
Next, you want to set up a consultation. "This is important because you really need to see if you vibe with the person," advises Laviolette. "There's nothing worse than spending hours with someone who rubs you the wrong way."
Social media can also be a good resource. "You always see the people posting they are looking for a tattoo artist, and everyone recommends their person. While you shouldn't rely on this for style — as the online portfolio will tell you everything you know about that — you can rely on this for getting a handle on the artist's consistency and reliability," says Laviolette. "For example, if they're always late or always canceling on clients, they probably aren't a good choice."
And if you still end up with a bad tat? The onus is on you. "If you get a sh*tty tattoo, it's because you didn't do your homework," Laviolette adds.
Jené Luciani Sena is an accredited journalist and internationally-renowned bestselling author, regularly seen on national TV outlets such as Access Daily, Today and Dr Oz. Touted as one of Woman's World Magazine's "Ultimate Experts," she's a TEDTalk speaker and a busy Mom of 4.
Read more