Major makeup news: Vlogger Manny Gutierrez is launching his own beauty brand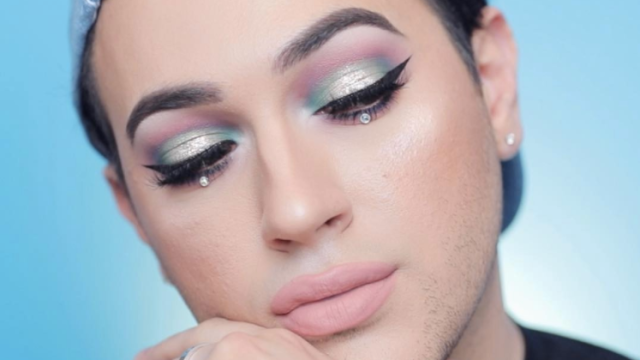 Even if you aren't one of Manny MUA's 3.5 million Instagram followers, you probably remember Manny Gutierrez as the first man in a Maybelline ad campaign, since that was a pretty big deal! While he's collaborated with other brands and makeup artists in the past, Manny has just announced that he is launching his own beauty brand, and fans are pretty thrilled about it.
It seems like we can't blink without hearing the news that a vlogger is creating their own makeup line, but this is especially special since Manny was one of the first and most successful male beauty vloggers to hit the scene. He is a trailblazer for so many other men and boys who were looking for a way to find an outlet to express themselves creatively with makeup. Because of this, he rightfully has a legion of devoted fans who will most likely snatch up this line as soon as it comes out!
As per Trendmood, he dropped the news very casually on Snapchat, so we don't have any other details on what kind of products the brand plans to focus on or when we can expect a release date to roll out.
Until we know what could possibly be headed our way, we'll have to keep ourselves busy while taking a stroll down Manny's Instagram memory lane — where we could honestly spend hours staring at all the incredible beauty looks he's come up with!
Like the time he did a full pink monochromatic Wet 'n Wild look that had us all dreaming about cotton candy!
Or these gorgeous mermaid-inspired eyelids.
https://www.instagram.com/p/BSPBVV8gbHQ
Or when he was serving us some goth-glam realness!
And no visit to Manny's social media pages are complete without a cameo from his adorable pup!
Could she be any cuter? What a rascal.
We'll be eagerly awaiting news and pertinent information on Manny's impending makeup line, and hope he doesn't keep us in suspense for too long! Are you a Manny MUA die-hard who is gonna empty their bank account on this line?  He has incredible taste, so we can only imagine all the goodies that are going to be headed our way!