Major League Baseball teams are coming through for a little girl who wants to throw out the first pitch with her 3D-printed hand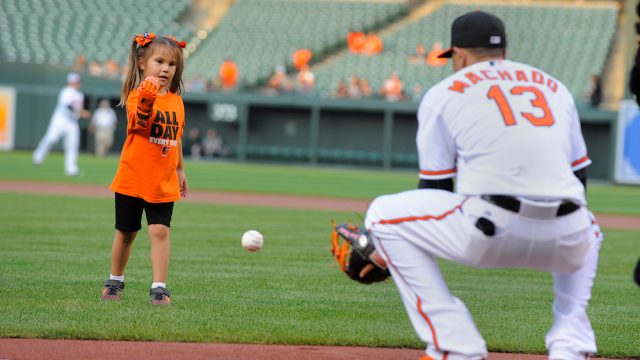 Seven-year-old Hailey Dawson has a goal. She's aiming to throw out the first pitch for every single Major League Baseball team in the country. She's got a 3D-printed hand and serious determination, and she's not letting anything stop her from carrying out her dream. According to NPR, Hailey's prosthetic hand was created by a team of engineers at the University of Nevada, Las Vegas. She threw out her first first pitch at a baseball game for the school, and from then on she was hooked. Now, she's got her sights set on bigger baseball targets.
The Bleacher Report created a video that showed Hailey's love of the game and her stellar 3D-hand coordination skills.
And once it started to go viral, Major League Baseball teams across the nation began to take note.
The Detroit Tigers are on board.
The Philadelphia Phillies are next in line.
The Kansas City Royals are batting up for the privilege.
So far, Hailey has received invitations to throw out the first pitch from almost every single MLB team. She's already checked off the Orioles and the Washington Nationals so far.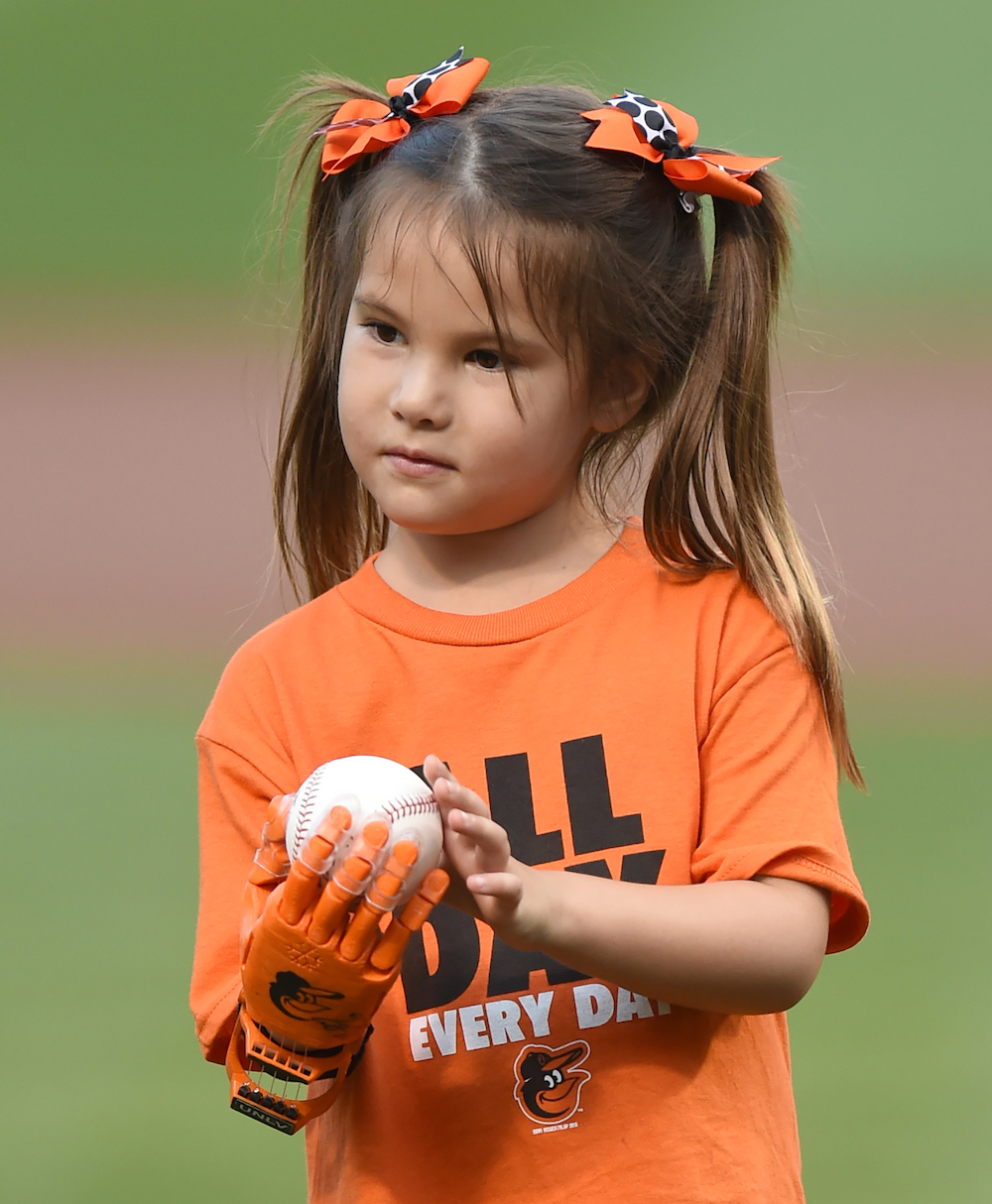 But according to Hailey's mom Yong, the best part of all of this is just that Hailey has a functional hand.
"For her to be able to have a hand to actually hold something, where in the past she's never been able to, that's amazing. It was initially a functional thing for her... to be able to ride a bike and for safety issues, but it eventually became a social confidence thing. Because when she puts it on everybody wants to see it, everybody want to touch it and everybody wants to be around her."
Yong hopes to use Hailey's newfound fame to raise awareness about Poland Syndrome, the condition Hailey was born with that left her without several fingers on her right hand. As for Hailey? Well, we just hope she has a blast all along the way.